Hundreds of people could not gain access into the Accra International Conference Center (AICC), the venue for the viewing of the expose by the ace Journalist, Anas Aremeyaw Anas.
"Referees taking as low as GHS500 in very controversial matches
Some took GHS1100 and GHS1200.
Referee Suka, Dagba, Aboagye et al, are involved".
Communications Director at teh GFA, Saani Daara caught in match fixing".
Even though the people had tickets for the 3pm viewing, they were turned away since the venue was full to capacity.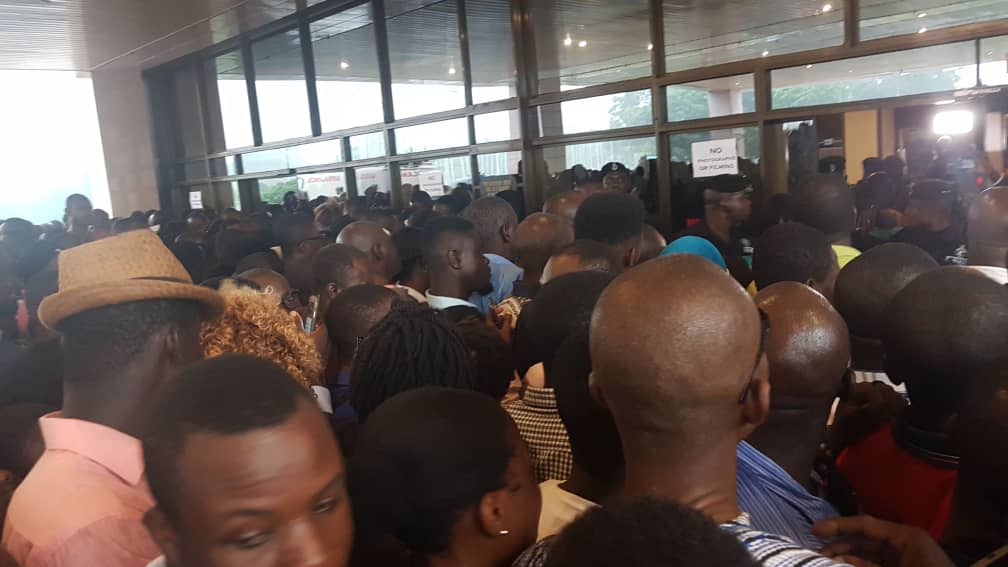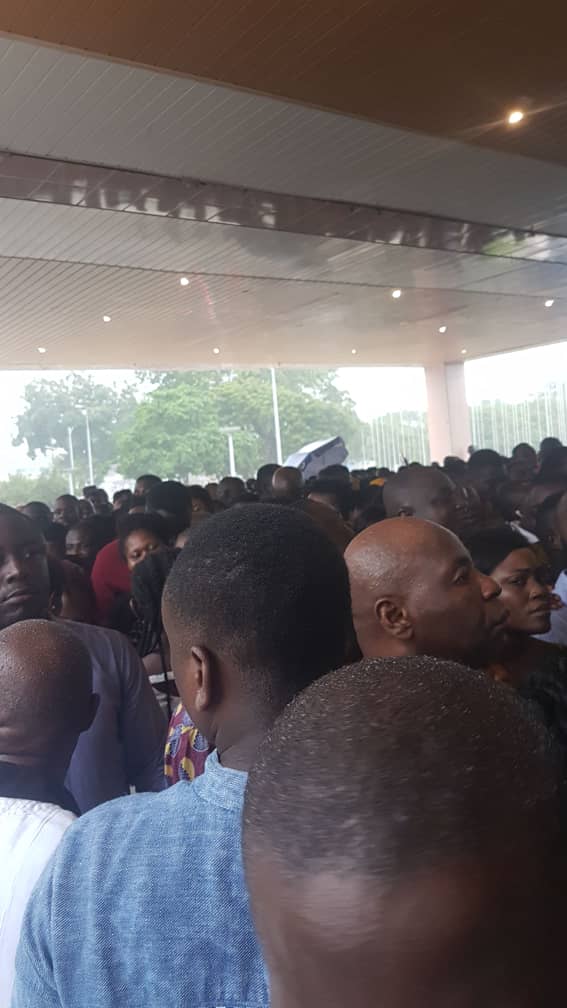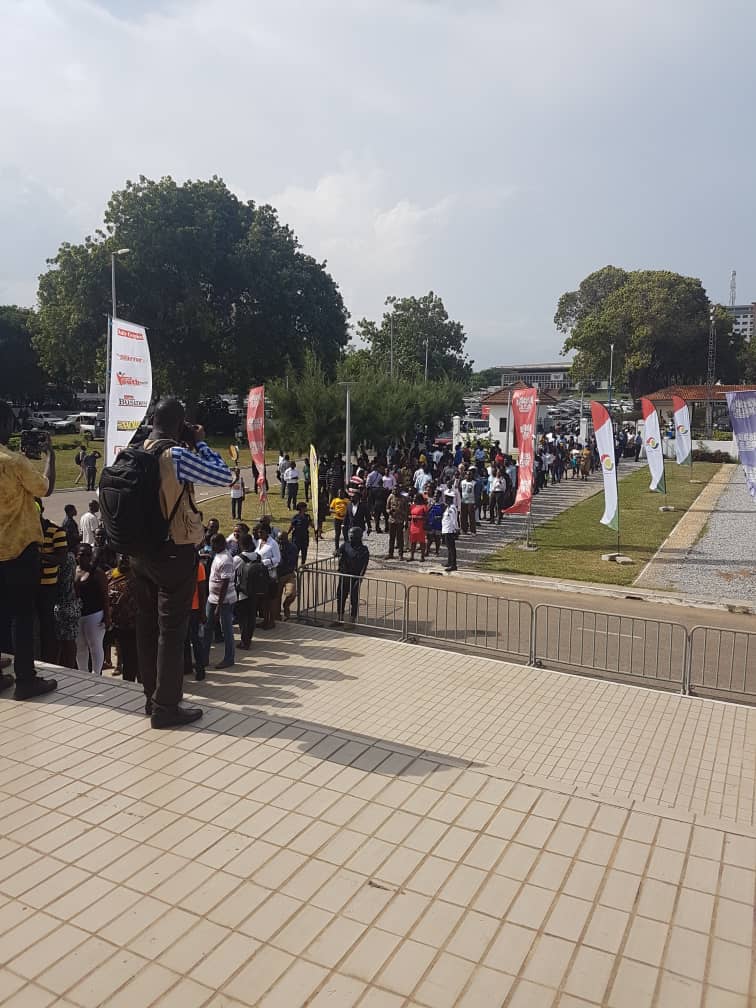 Hundreds queued awaiting for the 5pm edition of the viewing because they claim they had walked from various parts of the country.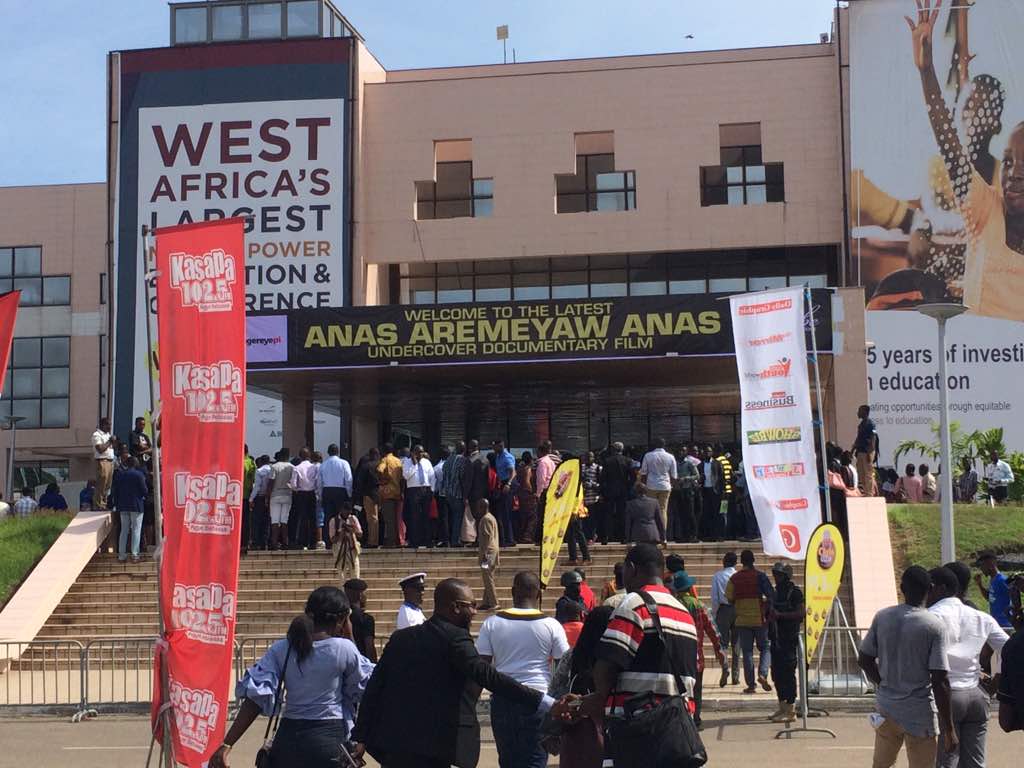 The front view of the AICC had been decorated with Anas Aremeyaw Anas' posters.