Foods and Drugs Authority, FDA, has cautioned the public against the use of Lybrel and Seasonique birth control pills.
The FDA in a statement on February 7 and signed by the CEO, Delese Darko said the attention of the Foods and Drugs Authority has been drawn to a publication circulating on social media purporting that, two different birth control pills, "LYBREL" and "SEASINIQUE" reportedly registered by the USAFDA are dangerous and should, therefore, be avoided.
According to the FDA, they will like to inform the general public that it has not registered either of the two mentioned birth control pills for use in Ghana. In addition, FDA, Ghana has not received any reports of the suspected adverse events mentioned in the social media reports.
The statement further added that healthcare facilities or practitioners and the public have made no such reports to the FDA, Ghana.
Read also: List of all 41 harmful cosmetic products released by FDA
317 cartons of Litty Mackerel destroyed by the FDA
Statement below: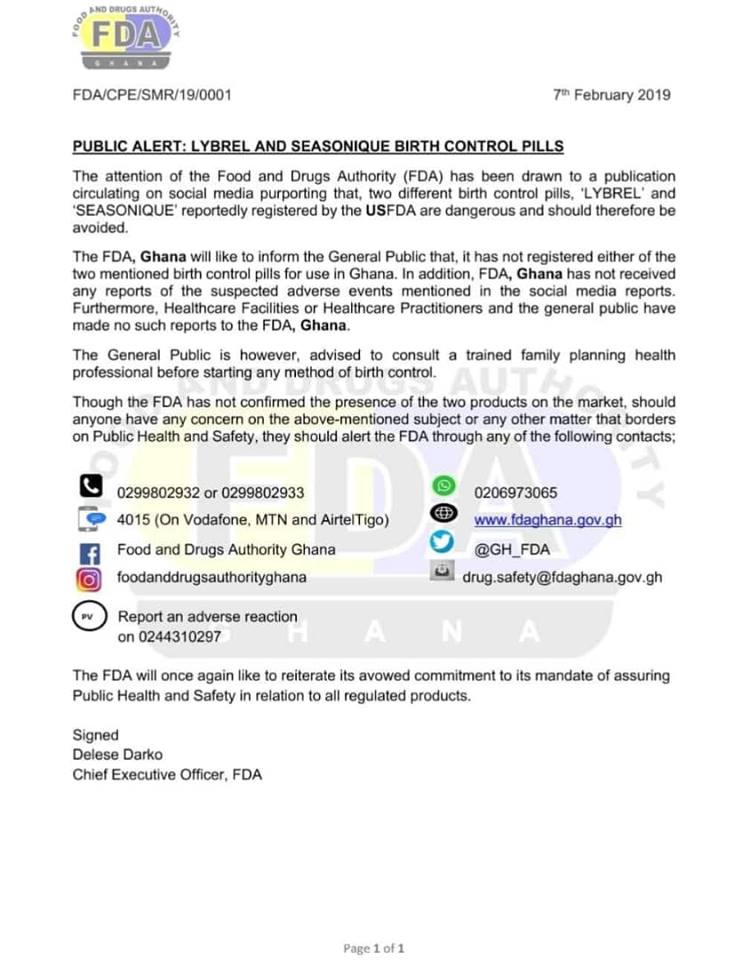 www.primenewsghana.com