The Ministry of Finance has released GH¢67,135,600 for the first payment of allowances for beneficiaries of the Nation Builders Corps (NaBCo).
Some 95,908 trainees who confirmed their acceptance onto the scheme are to benefit from the allowance of GH¢700 each.
The Chief Executive Officer of NaBCo, Dr. Ibrahim Anyars, who disclosed this in an interview in Accra yesterday, said the beneficiaries were to be paid through the e-zwich system of the Ghana Interbank and Settlement Systems (GhIPSS).

The use of the e-zwich payment mode, he explained, is to help check beneficiaries who were already enrolled onto other government programmes.

He explained that the validation process is still ongoing to get the entire 100,000 beneficiaries onto the programme before the end of the year.

Dr. Anyars said the first payment was also to enable the beneficiaries to settle into their new places.

According to him, the entire application process, through interviews and placement, was part of the learning process to enhance the employability of the graduates after completing the programme.

Beyond paying the beneficiaries through e-zwich, Dr Anyars said a location-based MobileApp had also been developed for the trainees to log in and log out each time they reported for duty and closed from work.

The system, he said, would also be endorsed by their supervisors to authenticate their presence at post, as well as the completion of time sheets.

He explained that the supervisors would authenticate all those who might go to the field before reporting to the offices to work.
That way, he said, it would be difficult to cheat the system.

The release of the money, he said, demonstrated President Nana Addo Dankwa Akufo-Addo's vision of building a cream of young intellectuals with the requisite skills to drive Ghana's Beyond Aid agenda.

He said the programme sought to provide temporary employment for unemployed graduates, improve skills and employability for the transition from the programme to permanent employment, improve public service delivery, improve on government revenue mobilization and provide the needed infrastructure to improve access to basic public services.

Dr. Anyars said since the beginning of November this year NaBCo's module implementation partners (MIPs) had started placement and training programmes for the trainees to enable them to deliver on their mandate.

He cited the example of trainees under the Revenue Ghana module who were undergoing training programmes in batches at the various training schools of the Ghana Revenue Authority (GRA).

He said so far as a trainee had confirmed acceptance onto the programme, the MIPs would get in touch with them to start work or come for the training before starting work.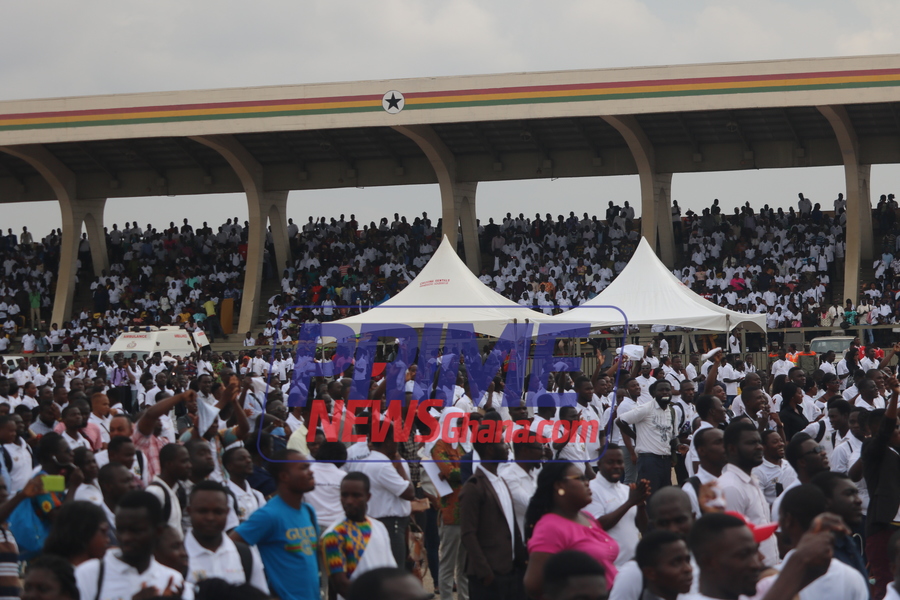 NABCO Beneficiaries

Dr. Anyars gave an assurance that by the end of the year the 100,000 graduates would have been placed to enable them to start full-time work in January next year.

READ ALSO:2019 Budget: We've deployed 10,000 NABCO graduates to GRA- Finance Minister

He said he was confident that by the time NaBCo trainees exited the scheme, they would have acquired the requisite work readiness skills and experience often deemed a barrier to their employment as fresh graduates.

He disclosed that not all those placed under the Enterprise Ghana and the Heal Ghana modules had been placed, explaining that some of the graduates under the Heal Ghana module would have to be verified by the professional bodies before they were placed.

He added that those under the Digitise Ghana module had started working with the National Identification Authority (NIA), Ghana Post and the Lands Commission.

Dr. Anyars said NaBCo had profiled over 120,000 jobs, majority of them in the public sector and some 15,000 in the private sector.

Ghana News: Latest news in Ghana