The National Identification Authority (NIA) has announced that they will embark on a mass registration exercise in some regions.
The NIA says the will start the exercise in the Ahafo Region and will extend it to Bono East Region
This will be from Friday, November 8 to Saturday, November 23, 2019.
READ ALSO: National Identification Card registration fails again
From there they will head to the Upper East and Upper West Region.
That will also be from Monday, November 11 to Saturday, November 23, 2019.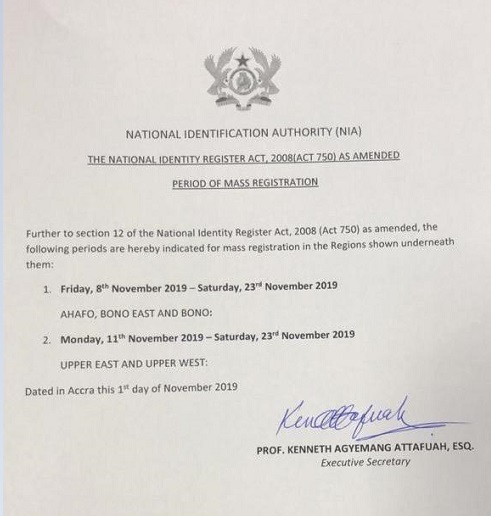 The Ghana Card is a national identity card that is issued by the Ghanaian authorities to Ghanaian citizens – both resident and non-resident, and legally and permanently resident foreign nationals. It is proof of identity, citizenship and residence of the holder. The current version is in ID1 format and biometric.