A group calling itself Free Media Vanguard has held a protest through some principal streets of Accra to register their displeasure over the closure of some radio stations in the country.
The protesters on Tuesday, May 21 accused the government of using state bodies to suppress freedom of the press."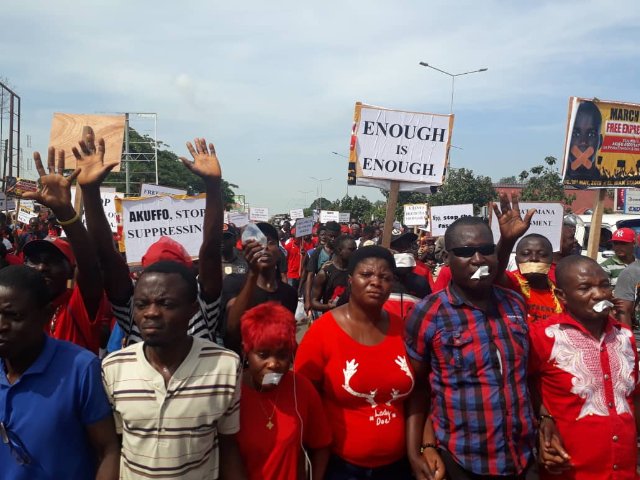 The conveyor of the Free Media Vanguard group, Prince Minka said the authorities "should apply wisdom in enforcing the law."
The group marched to the NCA office and presented a petition to the authority demanding a reversal of its decision to shut down the stations.
Minka said he would lead the group to more protest marches should the NCA fail to act within seven days.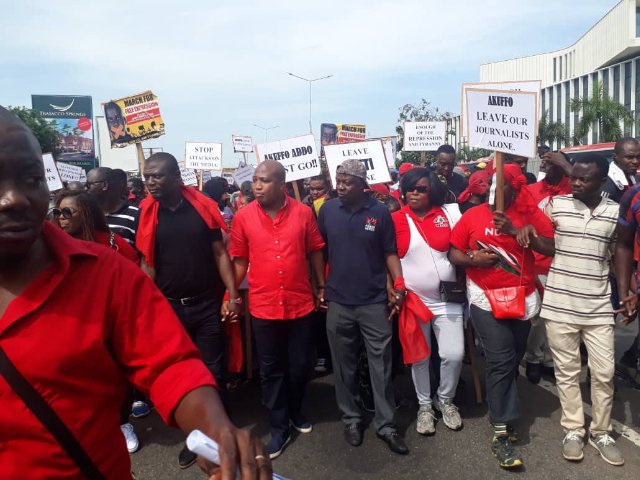 A Deputy Director of the NCA, Olivia Quartey, who accepted the petition promised to have their concern forwarded for attention.
NCA shutdowns
The National Communications Authority, NCA has shut down two Accra base radio stations, Radio Gold 90.5 FM and Radio XYZ 93.1 FM. on Thursday afternoon May 9.
According to reports, officials from the NCA and the Ghana Police Service went there to halt operations of the two stations.
A statement issued by the NCA said the Authority is shutting down radio stations operating without valid authorisations.
"Radio stations operating without valid authorisations as determined by the 2017 FM Broadcasting Audit are being shut down with immediate effect as an enforcement action in view of the decision of the Electronic Communications Tribunal."
NCA lacks good judgement - Lawyer
Private legal practitioner, Lawyer Martin Kpebu says the National Communications Authority, NCA lacks good judgement in its decision to close down Radio Gold and Radio XYZ.
Expressing his views on the action by the NCA on Joy FM, Martin Kpebu said it is not every law you will have to enforce to the latter especially when it does not conform with natural laws.
He said, " some of them (laws) you have to exercise tact, good judgement but I find that lacking in this particular case (NCA shutdowns)".
Martin Kpebu further stated that the NCA does not understand its own laws.
"The NCA even didn't understand the law, when they went to court they lost."
"I panicked for the first time when I heard the shutdown. Already the country was heating up with Ofosu Ampofo's case," he added.
READ ALSO  : 
For more News in Ghana visit primenewsghana.com