Some aggrieved customers of defunct Menzgold Ghana Limited have on Tuesday, April 2 stormed the office of the Economic and Organised Crime Office (EOCO) in Accra.
The customers who served notice earlier to embarked on series of demonstration to demand their locked up investments, after the death of some of their members, asked for the liquidation of the seized assets of the company.
According to the customers, the government institution has not been able to come clear on the state of the seized properties.
EOCO early in 2019, secured a court order to freeze properties of Menzgold Ghana Limited as well as seven other associated companies including Menzgold's Office Complex, Zylofon Art Complex, Brew Marketing Consult, Star Madrid Football Club, Zylofon Music, and media company, Brew Energy Company Limited, G- Tech automobile service.
Speaking to Citi FM, spokesperson of the group, Godfred Ankomah called on EOCO to appoint a liquidator to oversee the equitable payment of their investments.
"We are aware they [EOCO] have seized some assets so we want quick liquidation. People are going through a lot of hardship so EOCO should facilitate their process so that assets of NAM 1 are liquidated so that people get their monies. We are also calling for transparency, at least we should know what they have seized. In case if the assets are going to be liquidated, a committee should be formed which Menzgold customers should be part. We don't want a situation where assets will be sold among top officials at a cheaper rate."

"So far, the way EOCO has handled the whole issue is a bit sluggish and lackadaisical in approach. It to took customers to picket before we started getting information, it shouldn't be so. It is almost a year since this thing happen and till now, there is no way forward. The seizure of the assets happened long ago, yet no one is giving us any information. They should disclose all information because people are dying", he added.
Photos below: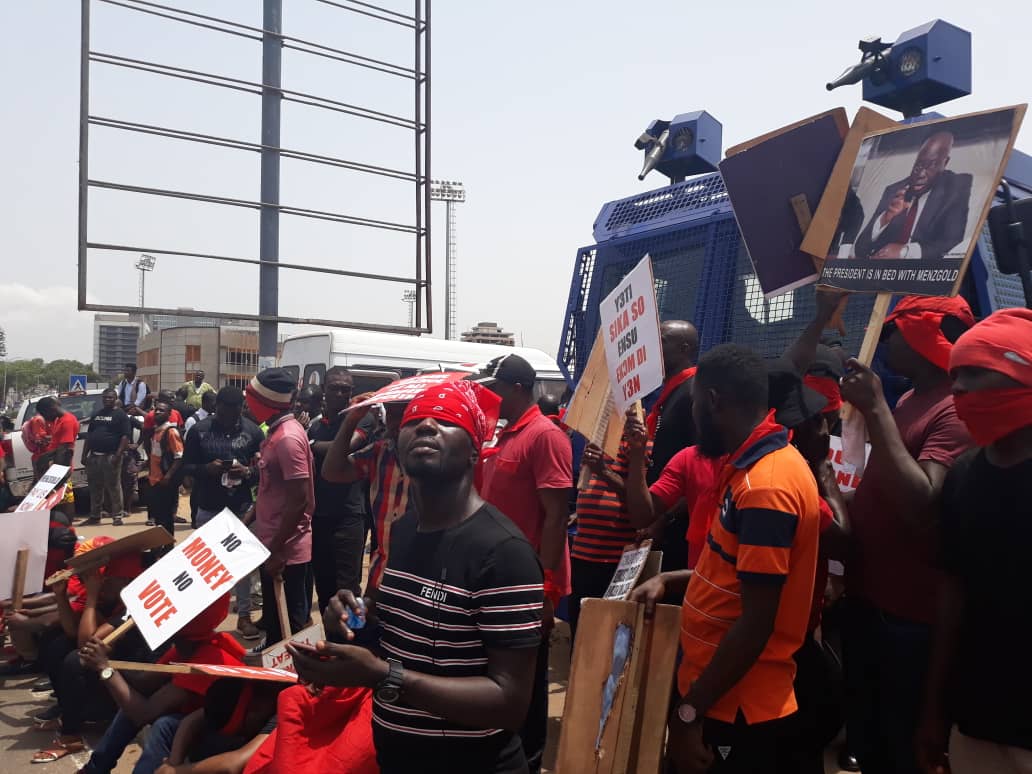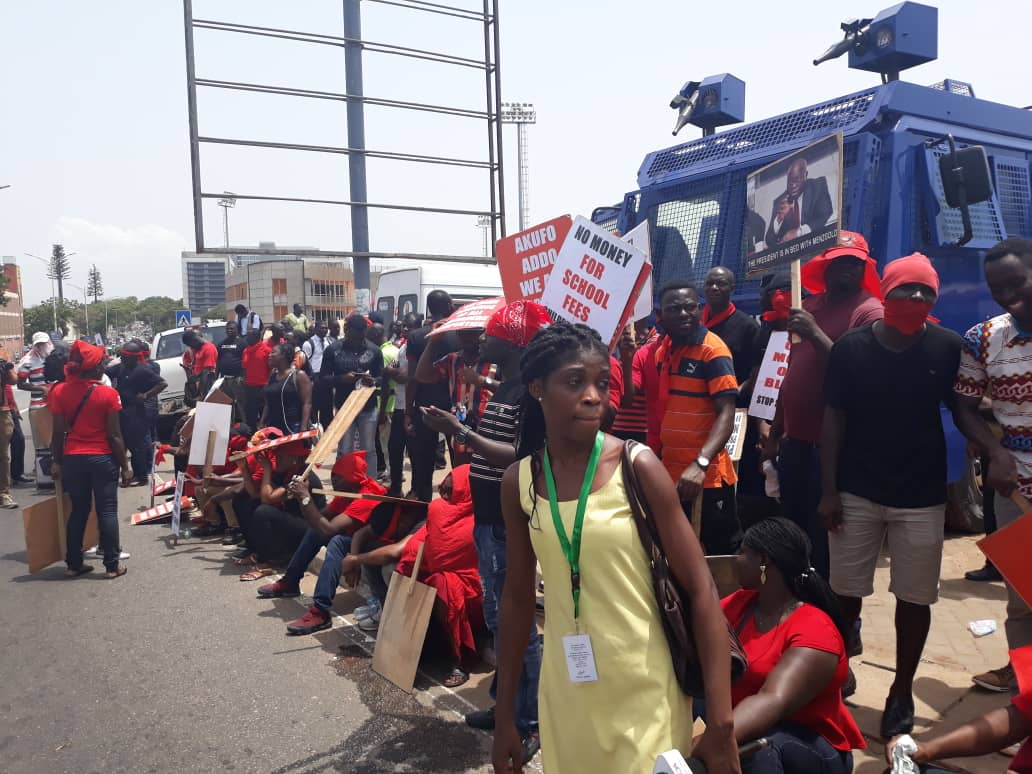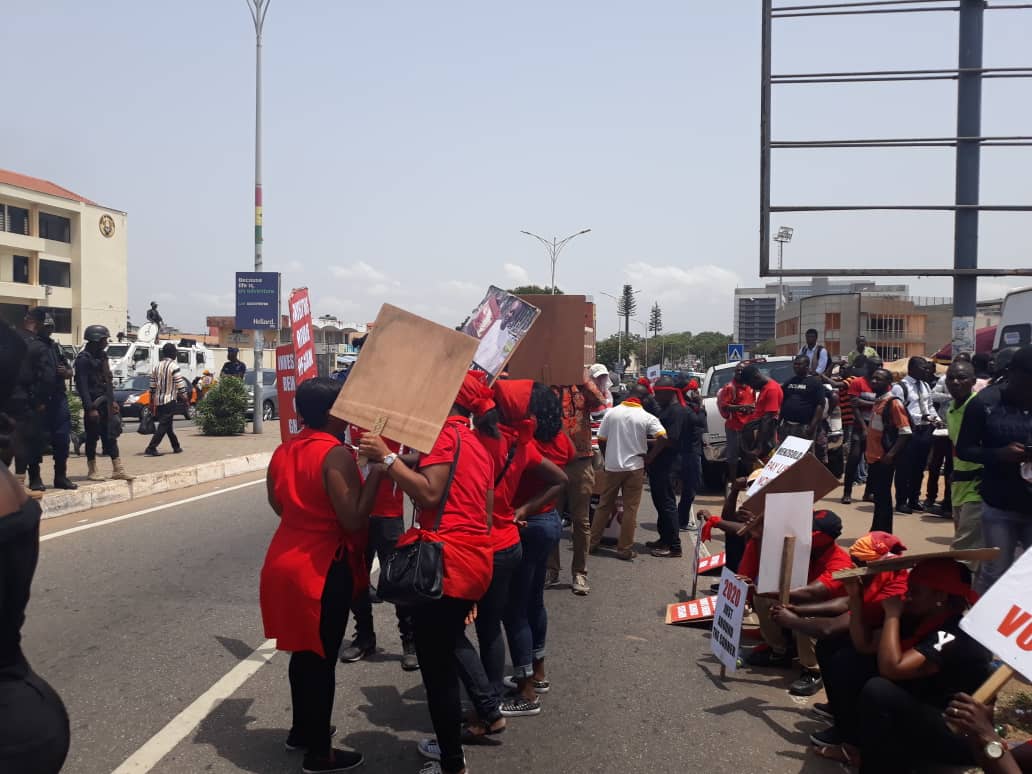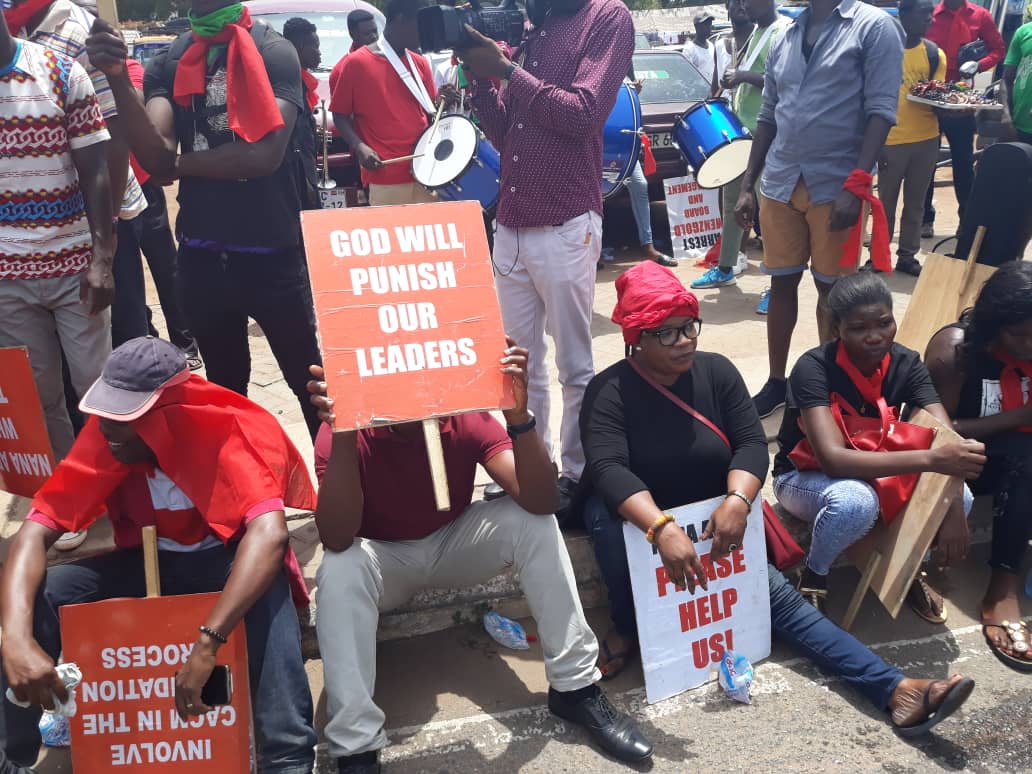 READ ALSO: