President Akufo-Addo, on Friday, 22nd June 2018, received letters of credence from four envoys, at a brief ceremony at the Jubilee House.
The envoys are, H.E Antonio Pedro Da Vinha from Portugal; H.E. Mr Mohammmed Farahat from Morocco; H.E. Jalel Trabelsi from Tunisia; and H.E. Valerii Aleksandruk from the Republic of Ukraine.
Addressing the Ambassador from Portugal, President Akufo-Addo said "the relations between Ghana and Portugal go as far back as the fifteen century" and added that "the time has come for us to build on these historical links especially in the areas of trade, investment and economic cooperation."
 President Akufo-Addo was hopeful that "your residence as an Ambassador here will help deepen and strengthen the links between Ghana and Portugal".
To the Ambassador-designate of Morocco, President Akufo-Addo said when the issue arose at the African Union for Morocco readmitted into the continental organization, the African Union "our voice in Addis Ababa  was very loud and clear about the necessity for Morocco to be part of the continental body."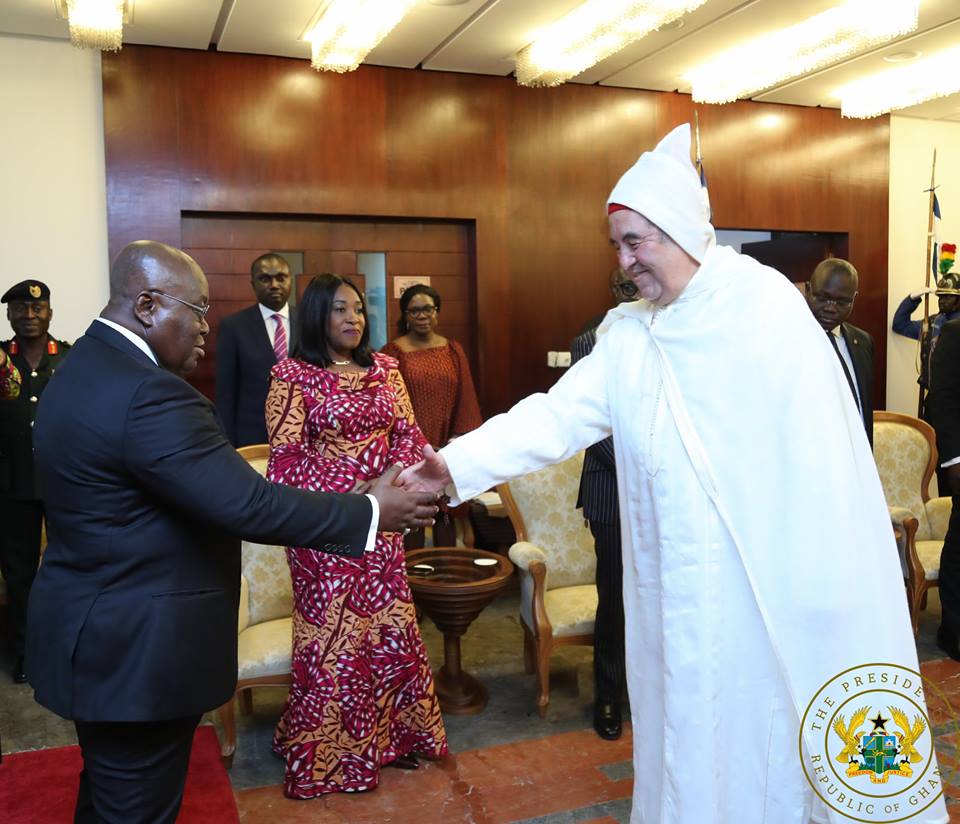 He said Ghana, as a very law-abiding member of the international community, will continue to support efforts aimed at the amicable resolution of the Ukraine and Russia crisis.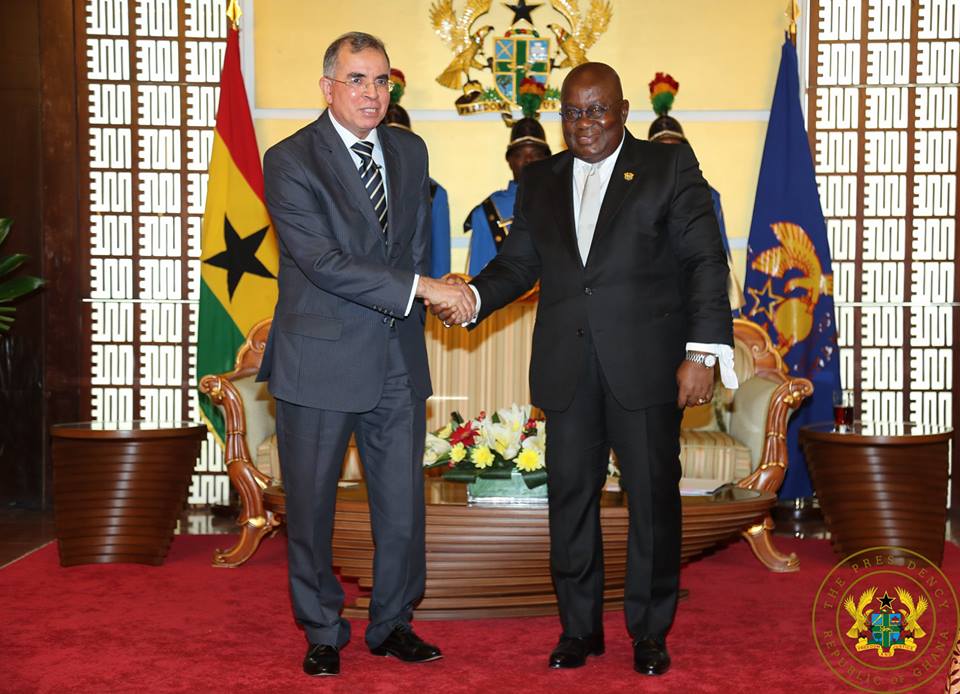 Speaking to the Tunisian Ambassador, President Akufo-Addo recounted the contributions of Tunisia to Ghana's independence struggle and prayed that the several areas of co-operation between the two countries will continue.