The Ghana Education Service has postponed the reopening of school for Senior High School (SHS) Form 3 students.
The SHS 3 students were expected to resume on April 6 but the GES in a release has rescheduled it for May 5, 2021.
In a Facebook post, it said this was after management considered a proposal from the Conference of Heads of Assisted Secondary Schools (CHASS).
READ ALSO:Â No end-of-term examinations for basic schools- GES directs
The Service said, "This applies to all Form 3 students (single track and double track schools). Further details will be announced. All other arrangements on the calendar remain unchanged."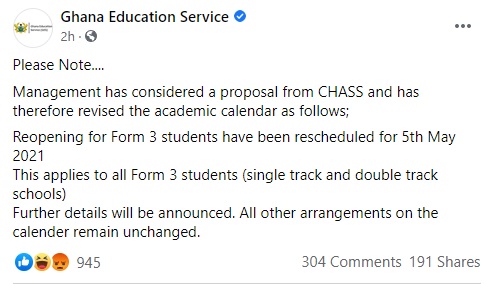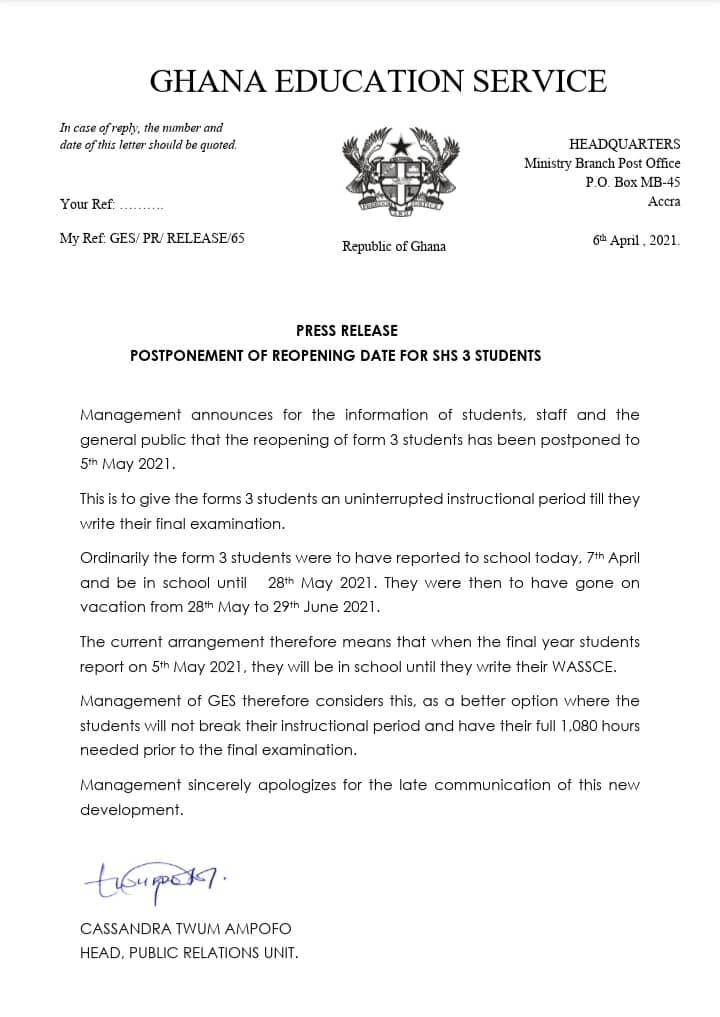 Last month, GES postponed the reopening for SHS freshers to March 18 through to March 21.
Anthony Boateng, the Deputy Director-General, in a press release said the action is to give students who have had issues with self-placement time to complete the process.
Also, he encouraged others who have not completed their school's admission process to use the extension to complete the process.
The Service added that the rescheduling will also help parents have adequate time to prepare their kids for school as well as give schools additional time needed to prepare to welcome them.