Residents in and around Adabraka in Accra are still scrambling for water due to the cut in supply of water by the Ghana Water Company Limited (GWCL) for close to a month now.
The GWCL says it is unable to provide water to these communities because of an ongoing building which is being constructed on one of their main pipes.
It has therefore resorted to providing water through tanks to these communities.
PrimeNewsGhana chanced on these residents in front of Iran Clinic who were being served with water in the tank.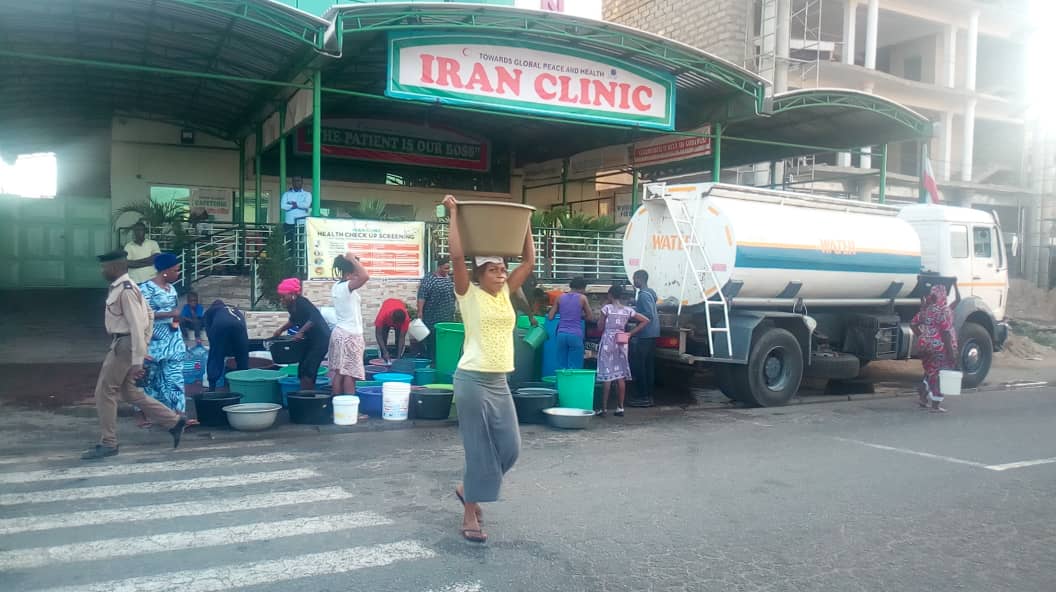 They were filled with joy as the tanker of-load the water into their various gallons and bowls.