The Electoral Commission, EC says they are grateful to Ghanaians for the enthusiasm so far towards the voters' registration exercise.
A statement from the EC said they would appreciate the cooperation of the general public for a successful registration exercise.
The statement further asked all eligible applicants to strictly adhere to the social distancing protocols in the ongoing registration exercise.
Additionally, other Covid-19 safety protocols such as wearing of nose masks and washing of hands under running water apply to all our 33, 367 registration centres.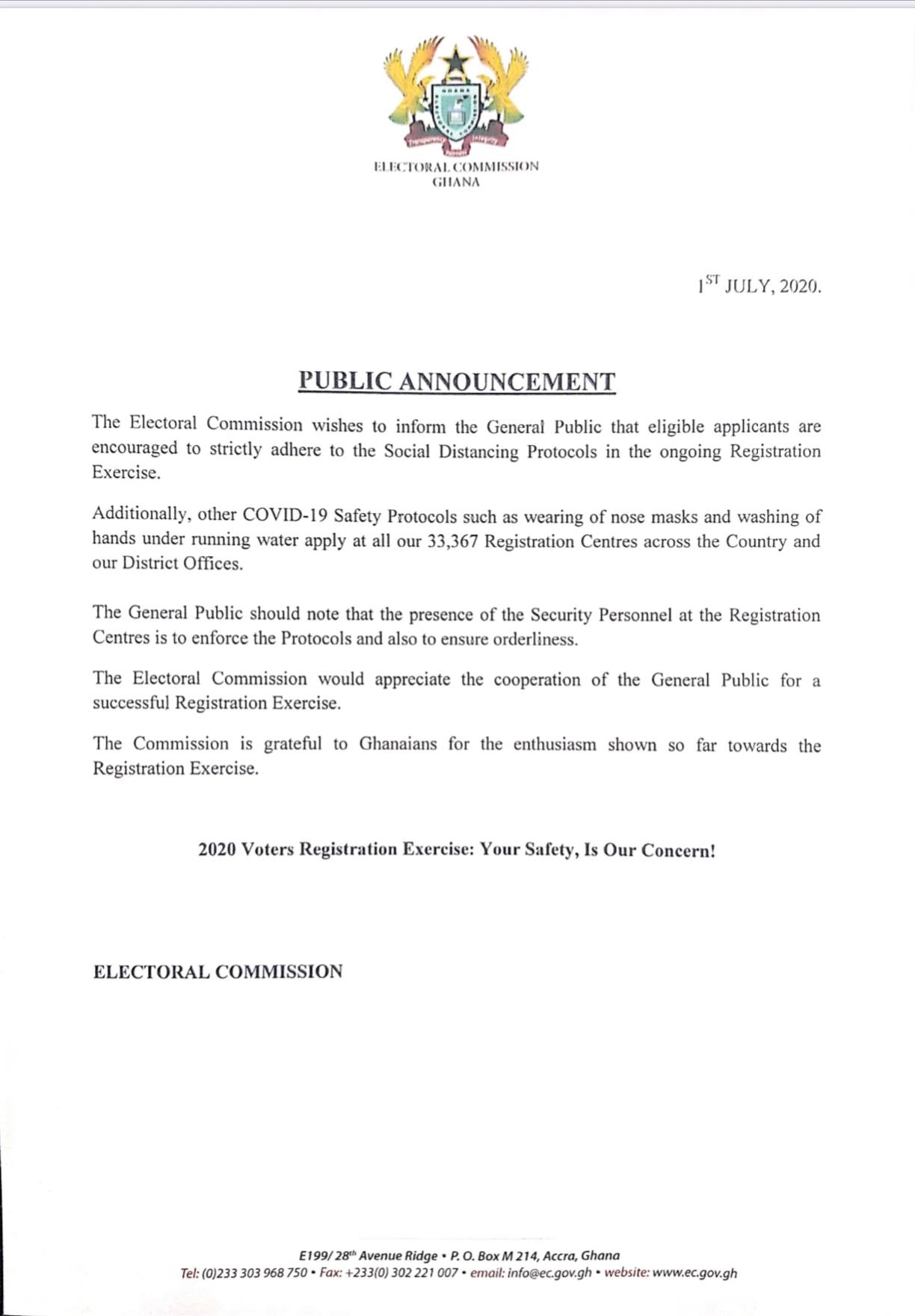 Director of Electoral Services, Dr Serebour Quaicoe also assessing the Day 1 of the voters' registration exercise said it was very successful.
READ ALSO : Supreme Court gives EC green light to compile new Voters' Register
The Electoral Commission began the exercise on June 30 with several people trooping in to register.
There were little hitches with delays and large crowds but everything went smoothly as the exercise progressed.
He, however, was quick to say the Electoral Commission will put in measures to ensure Day 2 of the exercise becomes better.
"The figures are beyond our expectation, we had one or two problems coming up but that has been addressed, these are new machines which some have not used before so you could see the figures picking up as we moved along. We would sanction officers who register people who are not observing the protocols. If people come to appreciate the fact that if you don't observe protocols you won't be registered they will be compelled to do so"