Outgoing President, John Dramani Mahama whose tenure of office ends on the night of January 6, 2017 has almost packed everything on his presidential desk as he prepares it for President-elect Nana Addo.
President Mahama suffered a worrying defeat after he garnered just 44.40% of the total valid votes cast as against 53.85% of his main contender, Nana Akufo-Addo.
Majority of the NDC Members of Parliament also lost their seats. This canker faced by the ruling NDC according to political pundits said is the worst performance in the history of the ruling party.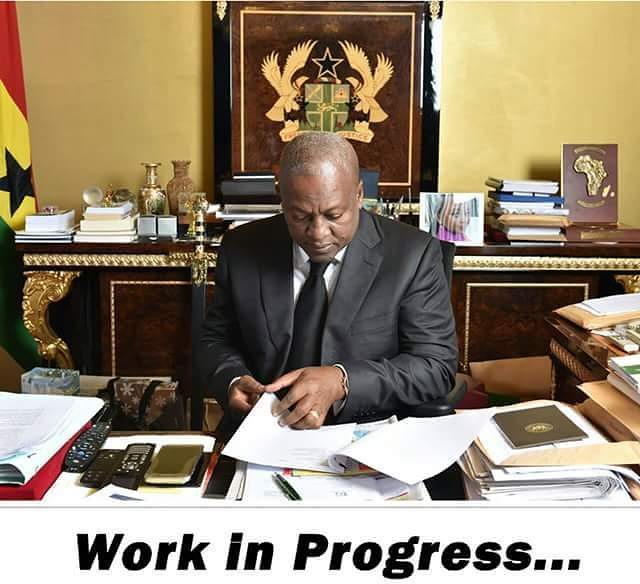 President-elect Nana Addo will official be sworn-in as president on January 7, 2017, according to the spokesperson for the president-elect's side of the transition team, Kojo Oppong Nkrumah, more than 6,000 guests are expected at the inauguration ceremony of President-elect, Nana Akufo-Addo on January 7, 2017.
"Currently, the invitations have gone out to the heads of states and the heads of government agencies that will be joining us for that day"