It's probably not scientifically proven (tell me if you know, though!), but I honestly think that professional work makeup is essential for a woman who strives to be successful at work.
The goal is to achieve a competent and professional look in the office, so your work makeup should be carefully done and not overdone. But how do you achieve that? What is appropriate makeup for work? Are there any work makeup rules you should never ignore?
I've searched for tips from makeup artists worldwide and came up with these work makeup rules you should always consider if you want to look professional at work + boost both your beauty and personality.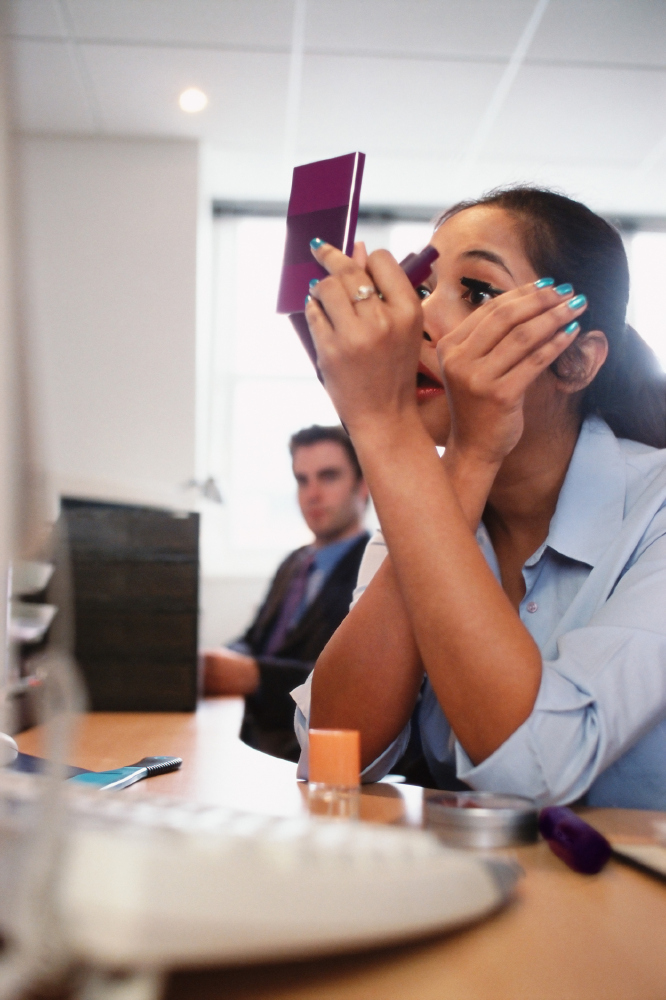 Should you wear makeup to work?
It highly depends on where you're working and your personal choice. However, there are a few benefits you can get by wearing a little bit of work makeup every day:
* It helps you to look more put together;
* The right colours and tones can help you to appear more professional;
* It can help you to persuade clients (I'm sorry, but this is true!);
* It can help you to feel more confident.
* It can help you to look less tired if you've been having trouble falling asleep.
I think it's safe to say that there are enough benefits of work makeup, and it would be a shame to let these go to waste! Now, is there anything you should know about work makeup rules? Definitely, yes!
Work makeup rules you should never ignore
 Choose a natural lip colour for your work makeup
The biggest mistake someone can do when it comes to work makeup is using lipstick that is too deep or too bright of a shade.
A neutral or just softly coloured lip colour is the right choice for work makeup because neutral tones can make your face appear soft and healthy without making you stand out in the wrong way.
Of course, if you're a boss lady, you can skip all the rules and rock a bright, red shade too, but the work environment usually has some form of a protocol – double check on that if you're not sure what's right to wear in your company.
Otherwise, here are some gorgeous nude lip colours that are perfect for your work makeup:
Work makeup requires the right amount of mascara
 Even if you really like wearing voluminous fake eyelashes, keep in mind that those are meant for casual time or special occasions, and not for regular work makeup. Therefore, depending on the company you work in, it's best to skip on fake lashes and extra thickening mascaras.
For perfect work makeup, apply a subtle, clumps-free mascara from base to tip, and do not pack on more than two thin layers of it.
Keep your eyebrows natural
Ultra bold, unicolour eyebrows are a big no-no when it comes to work makeup. The last thing you want to do is to show up at work with odd, pencilled brow lines.
I would personally choose eyeshadow as an eyebrow filler for work makeup, but if you don't feel skilled enough to work with them, opt for a quick fix!
Choose a coloured eyebrow gel that will only emphasize your natural eyebrows and give them a nice hint of colour. Plus, eyebrow gels help to hold the shape of your brows through the day, so your work makeup will still look good at the end of the day.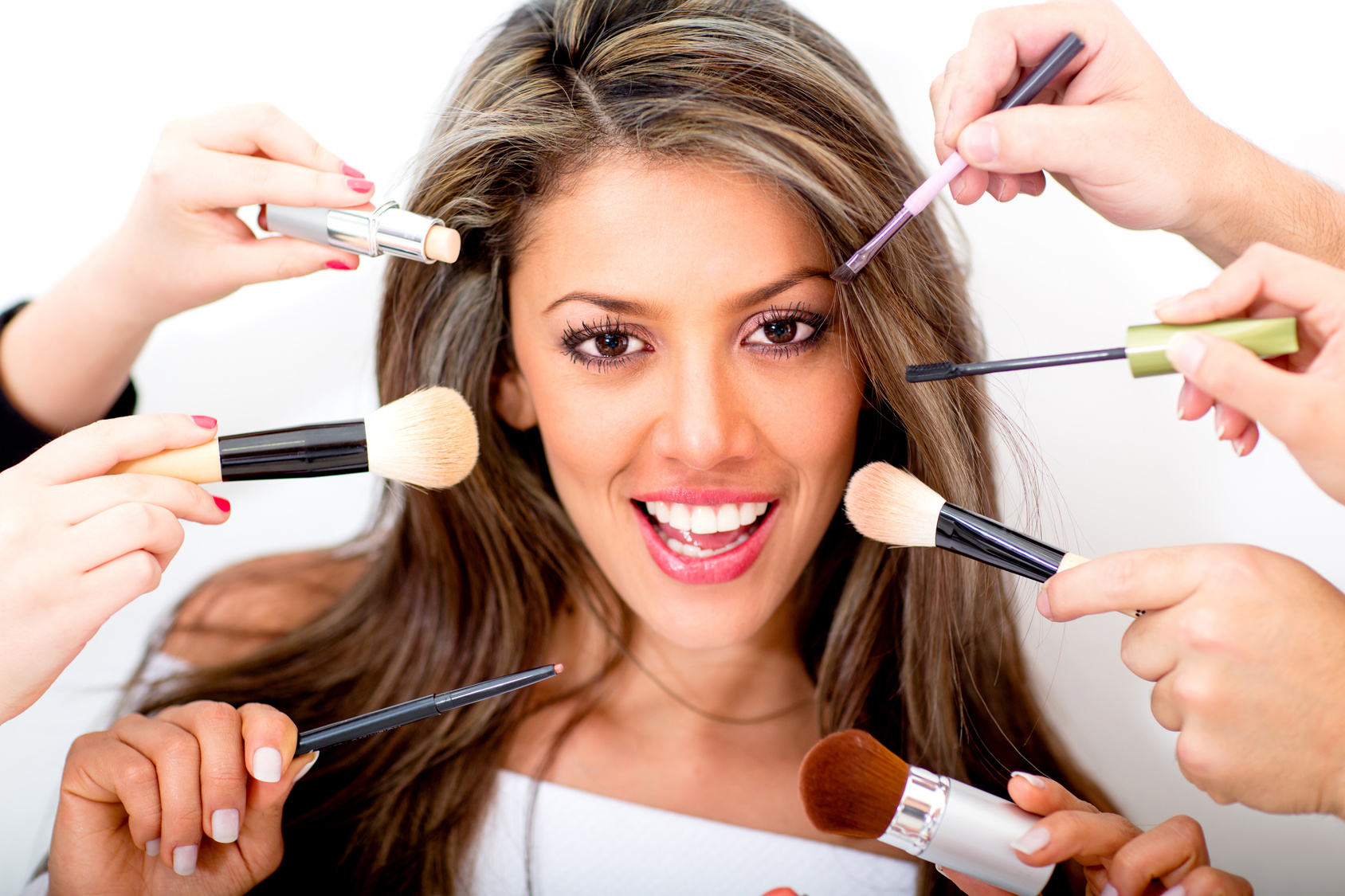 Best eyeshadow colours for work makeup
As I mentioned before, a natural, flawless look is the best approach when it comes to work makeup. Thus, when it comes to using eyeshadow, it's recommended to go With, earthy eyeshadow and a subtle eyeliner.
Neutral colors will perfectly emphasize your eyes, make your face look brighter, and surround you with a professional flair.
I was never a fan of single color eyeshadows. There's no point in investing the same amount of money into one colour when you can get a pretty decent palette for just a few bucks more. Instead, I recommend getting a high-quality palette that you can use every single day for your work makeup without getting bored. 
Using foundation in your work makeup
The most important rule of any work makeup is applying the right foundation. This one really deserves more attention when it comes to office makeup – the majority of products on the market tend to make your skin look heavy or too shiny.
Makeup artists say it is best to opt for a BB cream instead. It's a more suitable option for work makeup! A good BB cream can boost your skin's natural beauty and even out the tone without making you look overdone.
 Work makeup is not just a way to look pretty
Yes, a little bit of work makeup can beautifully accentuate your features. But the biggest benefit comes with the confidence it can give you. It's like those fierce eyes make you strong enough to tackle anything… Because you are not only smart, but you also look perfect.
Just remember that putting on too much makeup can make you look like you're trying too hard – and who wants that, right? If you ever doubt, just remember that less is always more when it comes to work makeup (and honestly, everything else too).