Christmas is the ideal time to try something new and sultry to jazz up the festive spirit and party fever.
The season is all about getting glitz, feeling incredible and entertaining oneself with a sprinkling of extra energy. The happy season is tied in with getting glitz, feeling incredible and entertaining yourself with a sprinkling of extra energy.
Endeavoring all the cool winter makeup trends to pair with the trendiest winter fashion and party outfits. It doesn't make much of a difference if you prefer subtle makeup or go full glitter ball, what is important is the joy.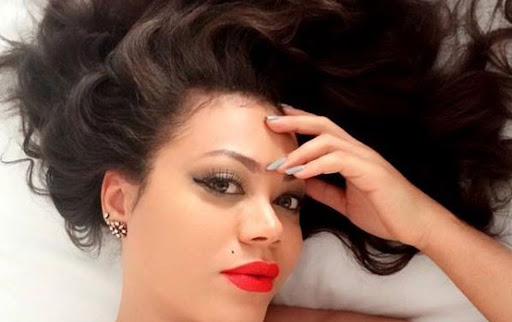 We suggest some easy tips to rock Christmas makeup to perfection.
Here are a few tips to help you look fab this Christmas: 
Long-lasting make-up products: Let's begin with the staple for all makeup, the long-lasting and waterproof makeup. As you'll probably be partying into the wee hours, long-lasting and water-proof makeup products for face eye lip can prove to be a blessing in disguise.
READ ALSO: 7 unhealthy habits you should avoid doing while on your period
Never give the Primer a miss: Apart from rendering a smooth texture to the face by filling in the tiny lines or wrinkles, it even helps in holding on to the makeup for a longer time.

Blend concealer in with the foundation: To keep away from bright white regions under the eyes, mix concealer with foundation. This gives the best result out of the two products as it covers dark circles or blemishes while adding even skin tone and making an impeccable completion.

Smokey eye instead of cat-eye: Opt for a glittery smokey eye look as sparkle and glitter is a recent fad this merry season. Especially the green emerald glitter eye makeup is sultry and trendy and easy to maintain.
Red lipstick and gloss for the merry season: Makeup Artists suggest a bold perfectly lined Red lippie to be adorned as Christmas is all about the reds. To balance out, consider flaunting a nude subtle make-up look for the Christmas celebration.
The bronze to sculpture: It sculpts and highlights the features and lifts the cheekbones. Using the bronzer simply on the edge of the face can create a huge difference and takes the glam to next level.
With the merry-making season around, it's time to conquer the world with flawless makeup looks and dazzle the night out.