Dear Sir
Comparing the Ghana Institute of Journalism to the University of Ghana or University of Cape Coast in terms of resources is like comparing a member of parliament to his meagre farming constituents. It does not even come close. Not that you have done this comparison but I just want to draw your attention to that.
Yes, we are a university of reputable stand not just in Ghana but across the whole of Africa as one of the best communications universities on the continent. And I am a proud student of the institute but frankly speaking, lots of things also bother me about the school.

Professor Kwamena Kwansah-Aidoo, first of all, congratulations on becoming the rector of GIJ not long ago, have a fruitful stay. Now, though I was not able to attend the recent student durbar organized on Saturday, November 10, 2018, on campus to listen to you because the very ear I would have used to listen to you was not working properly, I have every indication that you have the best interest of the school first on your agenda.

It is my sincerest hope that with your conviction, you can propel GIJ to greater heights. But in the meantime, there are a few things I want to bring to your attention. Now, even though I have reliably been informed that you raised some of these issues during the durbar, I still feel the need to draw your attention with my pen.

Indeed, most of our lecturers are doing their best to help us understand the courses we are studying but some of the lecture halls are not conducive for learning at all. Sir, especially the A Block, it is very frustrating attending lectures in that hall. The fans in that hall are either not working properly or they are not working at all. The heat in that hall is always unbearable. The worst of all is the strong nose breaking stench that emanates from the back of the hall. The heat coupled with the bad odour makes the lecture hall so inappropriate for learning.

Yes, I have indicated that we are a university but the inadequate desks we have in our lecture halls frustrate so many students during lecture hours. My class has less than 150 students but sometimes, some students have to move around looking for desks to sit on during lecture hours. And the worst is the few desks we have too, some of them have their slates broken. The distractive noise that these broken slates make when they fall during lectures does not encourage academic works at all.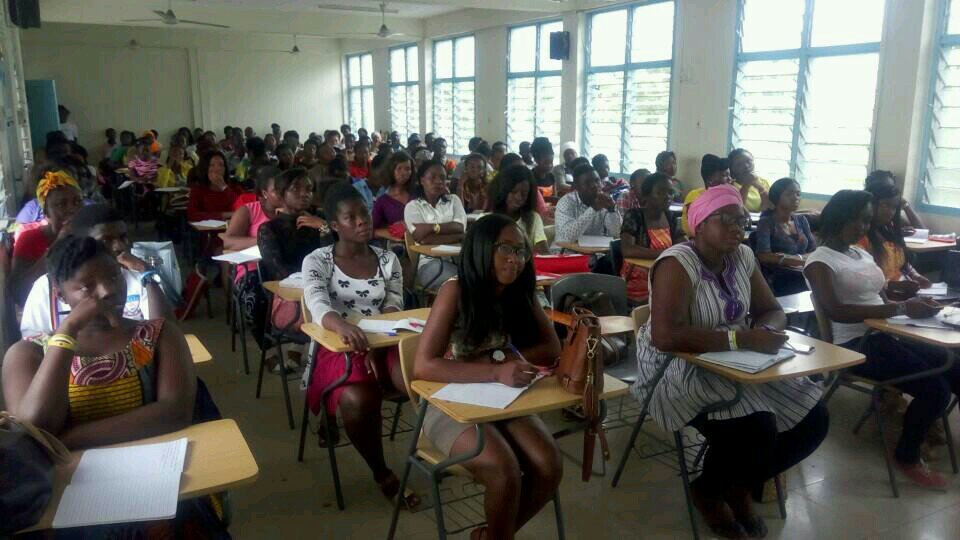 The faulty or no microphone syndrome in some lecture halls is very disturbing, Sir. Sometimes lecturers have to shout when lecturing because there is no microphone for them to use. Some of the lecturers complain and others do not but how about the students? Not all of us can sit in front and for this reason, those at the back of the class are unable to hear the lecturer.

Sir, how long before the longstanding new GIJ campus is completed? Our current campus may be manageable but we do not deserve to be on this compound as one of the leading communications universities in Africa. Our campus is too small for a university of our stature to be occupying. I would humbly implore you to ensure that the new site is completed as soon as possible.

Now, as for the library we currently have, maybe it has improved compared to previously but it is still not the best. First of all, it is too small and second, the materials like books there for academic work are not enough. The library cannot contain even a quarter of the student population.

Maybe it cannot be expanded at the moment because of the nature of our environment, the more reason the new campus needs to be completed as soon as possible for use.

Sir, I am in the second year of my diploma program and so I will be leaving the school next year. Now, when I come back hopefully in a year's time, I want to see GIJ not in its current state anymore but a far better condition than I even hope to find it. Thank you.

Your humble student,
Yussif Ahmed.
Read also: GIJ to set up endowment fund to train journalists