With news filtering in that inmates of the Accra Psychiatric Hospital were without personal hygiene products including soap, detergents as well as medication, well-meaning Ghanaians surfaced with gifts to ameliorate the situation.
One such kind hearted lady was Mrs. Rebecca Akufo-Addo, wife to New Patriotic Party presidential aspirant, Nana Akufo-Addo.
"I watched in shock and disbelief the heart wrenching images from the Accra Psychiatric Hospital. The patients there regardless of their mental health need good care. Kindly give whatever you have in kind or in cash to assist the doctors and nurses there to effectively carry out their duties," she disclosed on her Facebook Timeline.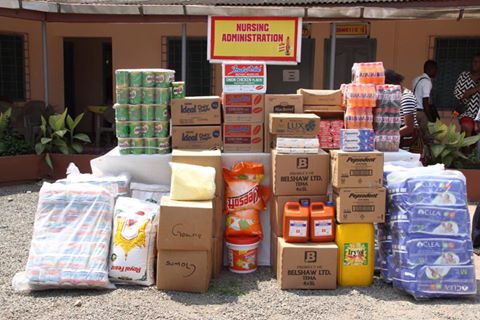 Going beyond mere talk, she donated items including bags of rice, cartons of milo, gallon of cooking oil, bag of sugar, boxes of noodles, toiletries, detergents, boxes of tooth paste and cartons of drinks.
Government has since released funds to the hospital to contain the situation.