The Ayawaso East Municipal office of the National Commission for Civic Education (NCCE) held a one-day social auditing programme at the Imam Hamadu Mosque in Nima on the theme; Citizens for Transparency and Accountability in the Greater Accra Region.
The event which aims at promoting community ownership of development of projects and policies brought together traditional leaders, opinion leaders; youth and women leaders including key stakeholders in the Ayawaso East Municipality to deliberate on developmental matters that should be given much attention in the newly created assembly while given the members of the community the opportunity to demand accountability.

The officer-in-charge of the Ayawaso East Municipal office of the NCCE, Mr Emmanuel Mettle admonished participants to get involved in the activities of the assembly and channel their concerns through the appropriate institutions and individuals.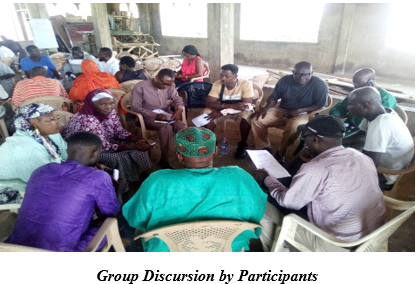 The programme which is funded by the European Union under their flagship programme; Anti-Corruption, Rule of Law and Accountability Programme (ARAP) provided patrons of the event the opportunity to outline five major developmental projects that are of high importance to residents of the assembly.
Patrons of the event outlined Sanitation, Decongestion, Unemployment, Substance Abuse and the need for a Senior High Technical School in the community as their five major needs that duty bearers should consider.  

Mr. Michael Agymang, municipal planning officer of the assembly thanked the NCCE for such an initiative and assured the residents of the assembly their concerns would be addressed, He also noted that most of the issues raised are captured in the assemblies' medium-term development plan.  
By: Alexander Naaga Bombande