The traditional council of Oguaa led by the Omanhene of Oguaa Traditional Area, Osabarima Kwesi Atta II has endorsed the intention of Kweku Ricketts-Hagan to contest for the 2020 NDC flagbearership.
NDC flagbearer hopeful and Member of Parliament of Cape Coast South Constituency Kweku Ricketts-Hagan on Saturday, Septemeber 7, 2018 paid a courtesy call on the Omanhene of Oguaa Traditional Area to officially declare his intention to contest the December NDC flagbearer election.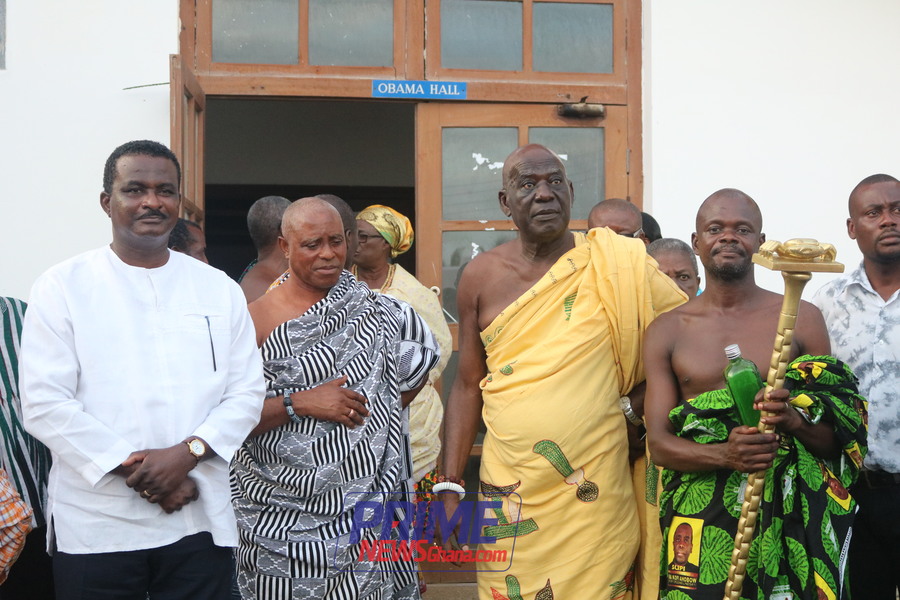 Upon his visit,  Kweku Ricketts-Hagan donated some items to the Traditional Council, they include 6 bottles of schnapps, 5 crates of Club beer, 6 crates of  soft drinks, 5 crates of eggs, two bags of rice, tubers of yam, cooking oil, sheep and some undisclosed amount of money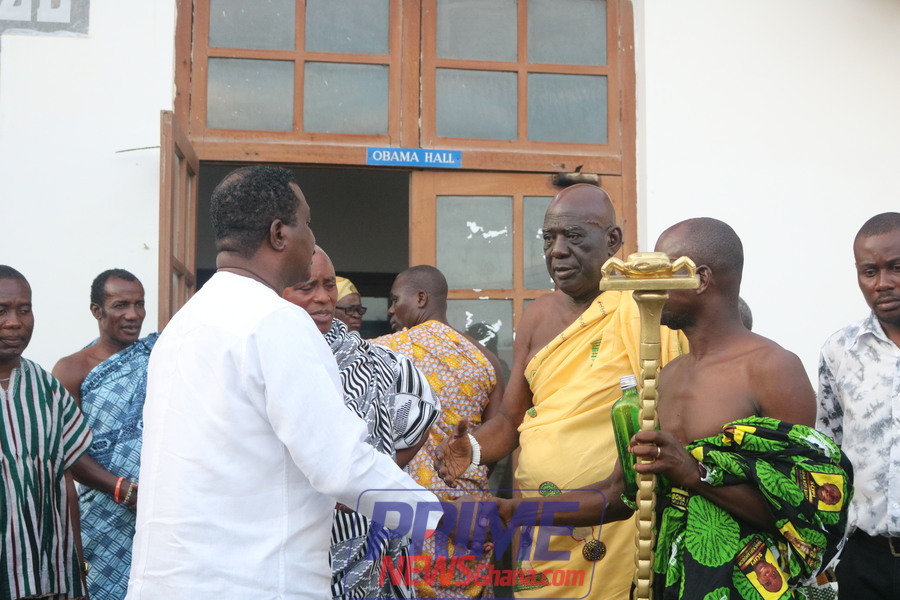 Explaining why he believes he is the best candidate to lead the party into the 2020 polls, Mr. Ricketts-Hagan said, he represents the new vision and ideas the party needs going into the next presidential elections.
"We went into an election in 2016 which we lost. When you go into any battle and you lose, you have to come back to the drawing board to strengthen yourself and forge ahead with new ideas and new vision and I that is what I believe I will be able to offer my dear NDC party going forward, that is the reason why I am putting my hat in this race".
He said it was unfair for him or any individual to be blamed for the party's abysmal performing in the last parliamentary election especially in the Central Region, noting that, he has a solution to some of the challenges that resulted in the poor results.