The leadership of the opposition NDC visited the Perez Chapel Dome in Accra for a Thanksgiving Service on Sunday, January 8.
This follows a successful National election last month where delegates were elected officers to lead the party into the 2024 General Elections.
The National Executive members that were present at the Perez Chapel Dome were led by Chairman of the party, Johnson Asiedu Nketiah, and the General Secretary, Fiifi Fiavi Kwetey.
Johnson Asiedu Nketiah in his address said the party needs God's intervention ahead of its election of the flagbearer and the 2024 General election.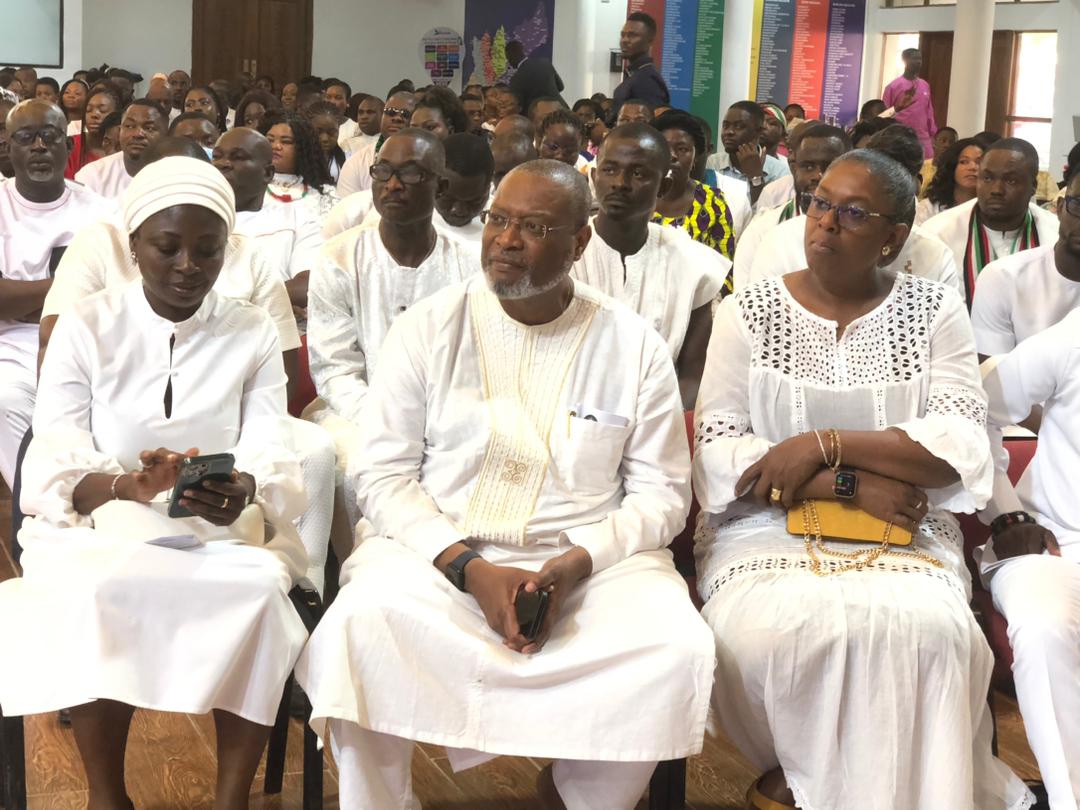 "We want to continue to plead with the Archbishop and the congregation to continue to pray for us so that we can get through the next phase of the exercise and to pray again, not for the NDC to come to power but to pray for the country to get the right government."
Mr. Nketiah said it is important for the general population to pray for God's intervention in electing the right leaders and government because bad electoral choices often come with bad consequences.
"God has given us choices to have control over what we choose, but our choices come along with consequences and God has not given us the power to determine the consequences of our bad choices, so there are times when you make a bad choice, you must suffer bad consequences and that is where people will say you got the government that you deserve, and so we must pray that God will give us a government that we need and not a government that we deserve because of our wrong choices."
On his part, the founder of the Perez Chapel International Church, Archbishop Charles Agyinasare charged the leaders to endeavour to protect the public purse if elected into power.
"Those of you who gain political power must not use it to amass wealth for yourselves and your loved ones. You must exorcise the perception that Ghanaian politicians go into public service to steal from the public purse and not to do service to the nation."
He also asked that political parties must act as the vehicles on which development is carried across the various sectors of the country to improve the living conditions of citizens.
"As agents of development, political parties must make sure they implement sound social and economic policies to improve the living conditions of citizens."
The Archbishop also called for peace and social cohesion among the various political parties and their supporters in the lead-up to the 2024 general elections to prevent any chaos that may arise.
"As we move into major campaign activities toward the 2024 elections, all parties must endeavour to maintain the peace of the country."