An aide to the Majority Leader, Osei Kyei-Mensah-Bonsu, has resolved claims that the birthday cake designed to spell 'E-LEVY' was donated to his boss by the Minority in Parliament.
Maxwell Ofosu Boakye said the cake came from someone close to the Majority Leader and not from the opposition NDC MPs.
Videos and photos of the cake hit social media and have since triggered a barrage of criticisms against the Majority Leader and the government, and renewed calls for the proposed tax regime to be scrapped.
Many say it was insensitive on the part of the top government official to mock dissenting Ghanaians with such a cake.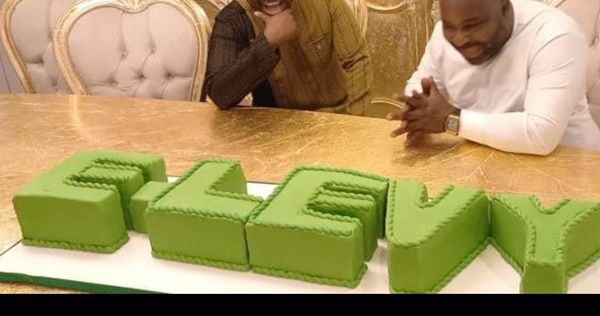 READ ALSO: Sam George dares Majority Leader to name NDC MP who donated 'outrageous' E-Levy cake
Speaking in an interview on Accra-based network, Kasapa FM, Mr Ofosu Boakye, who is also Municipal Chief Executive (MCE) for Suame clarified that the cake was presented to the Majority Leader by someone close to him.
"I can say authoritatively that it is not true that the cake was presented to Hon. Osei-Kyei Mensah-Bonsu by the Minority caucus. The cake rather came from someone who's well known to the Leader. I guess the decision to design the cake in the words E-LEVY is born out of the present political time we find ourselves as a nation where the issue of E-Levy is the most topical issue in Ghana. There was absolutely no malice intended by presenting that cake.
"Furthermore, I want to state forcefully that Hon. Osei-Kyei Mensah-Bonsu did not cut the E-levy cake at the event. He cut a different cake with his wife by his side and was supported by the Vice President and his wife. So I'm wondering why a different cake is trending all over the internet," he said.