The Ghana Football Association has presented FIFA badges to Twenty (20) male and female Referees and Assistant Referees for the 2023 football season.
FIFA gives badges for the calendar year to the top ranked referees for the year under review.
Each year, referees in each country are ranked by the Classification and Assessment Committee based on their performance during the previous year and in the FIFA Test. FIFA then takes a cut per the number of referees it assigns to each member Association.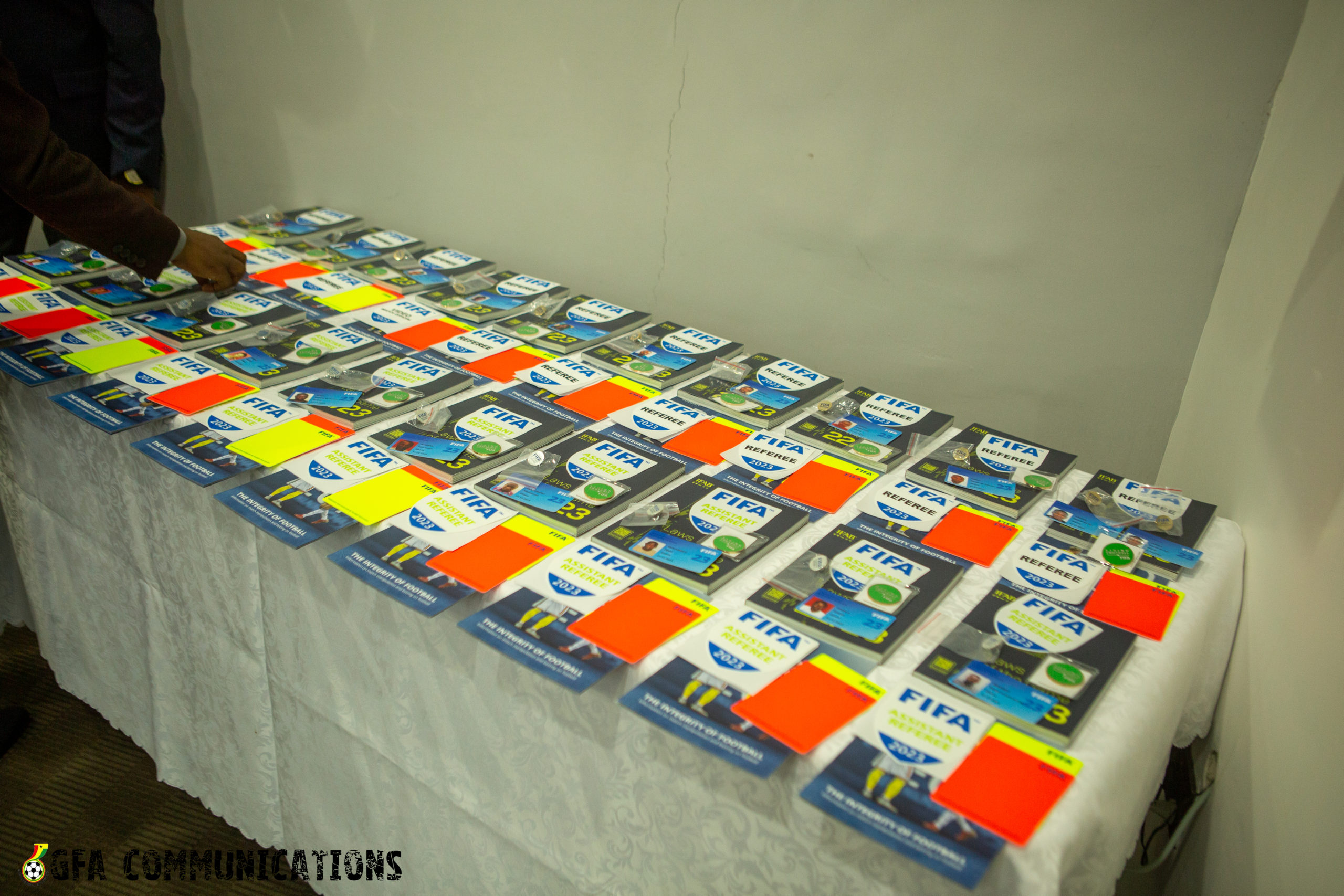 The lists include six (6) male referees, six (6) Assistant male referees, four (4) female referees, four (4) female Assistant referees and one (1) FIFA VAR Referee.
The Centre Referees include Daniel Nii Ayi Laryea, Charles Benle Bulu, Adaare Abdul Latif, Benjamin Kwame Sefah, Latif Abdul Qadir and Julian Nii Akwa Nunoo.
The Assistants are – Kwasi Acheampong Brobbey, Paul Kwodwo Atimaka, Patrick Papala, Emmanuel Dolagbenu, Tijani Mohammed and Roland Nii Dodoo Addy.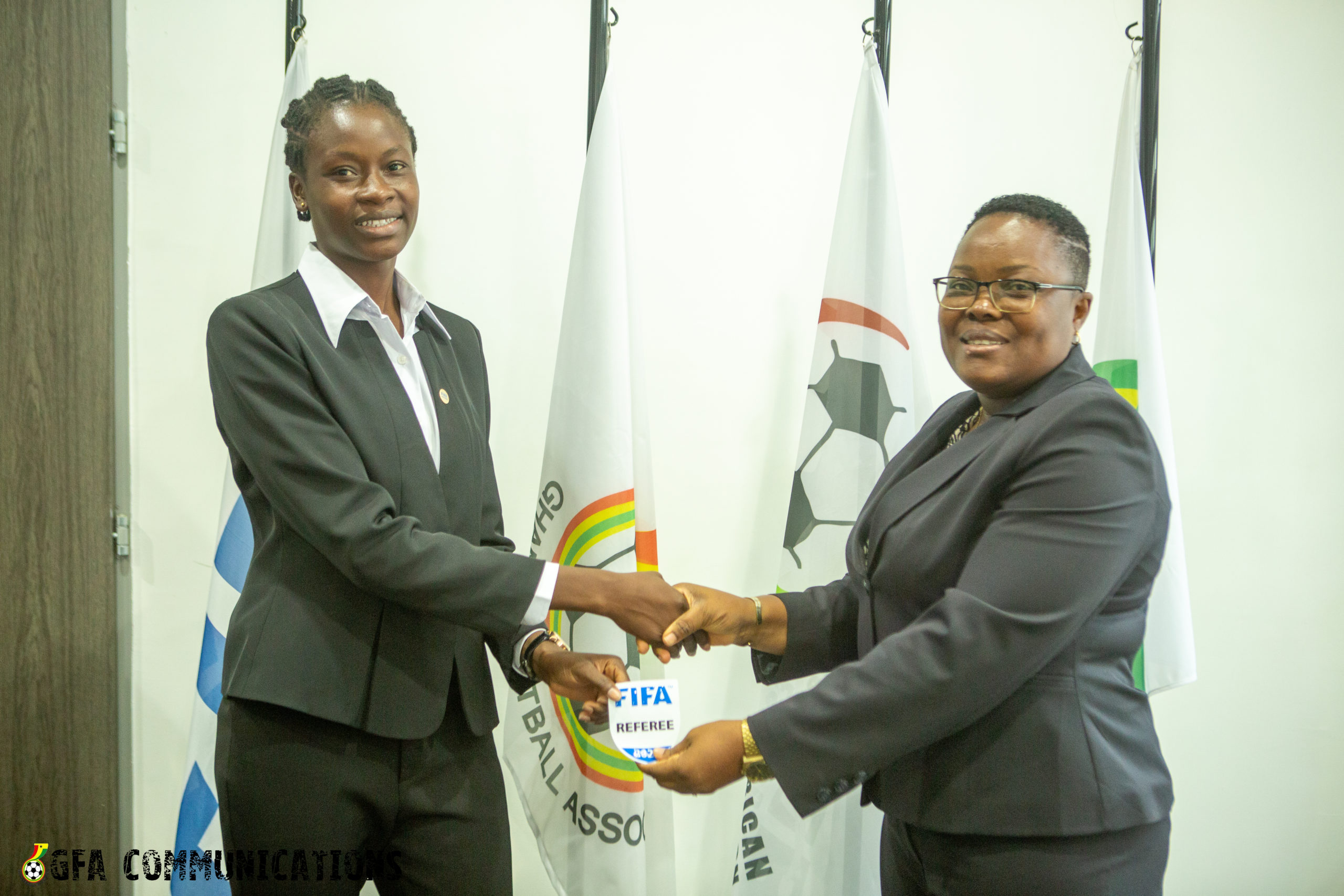 The female referees include Juliet Appiah, Joyce Obenewah Appiah, Barikisu Salifu and Rita Nkansah Boateng.
The Assistant female referees include, Alice Farizua Chakule, Doris Essumang Darko, Mary Tei and Patricia Kyeraa.
The presentation of badges took place at the Secretariat of the Ghana Football Association on Tuesday, January 24, 2023 in Accra.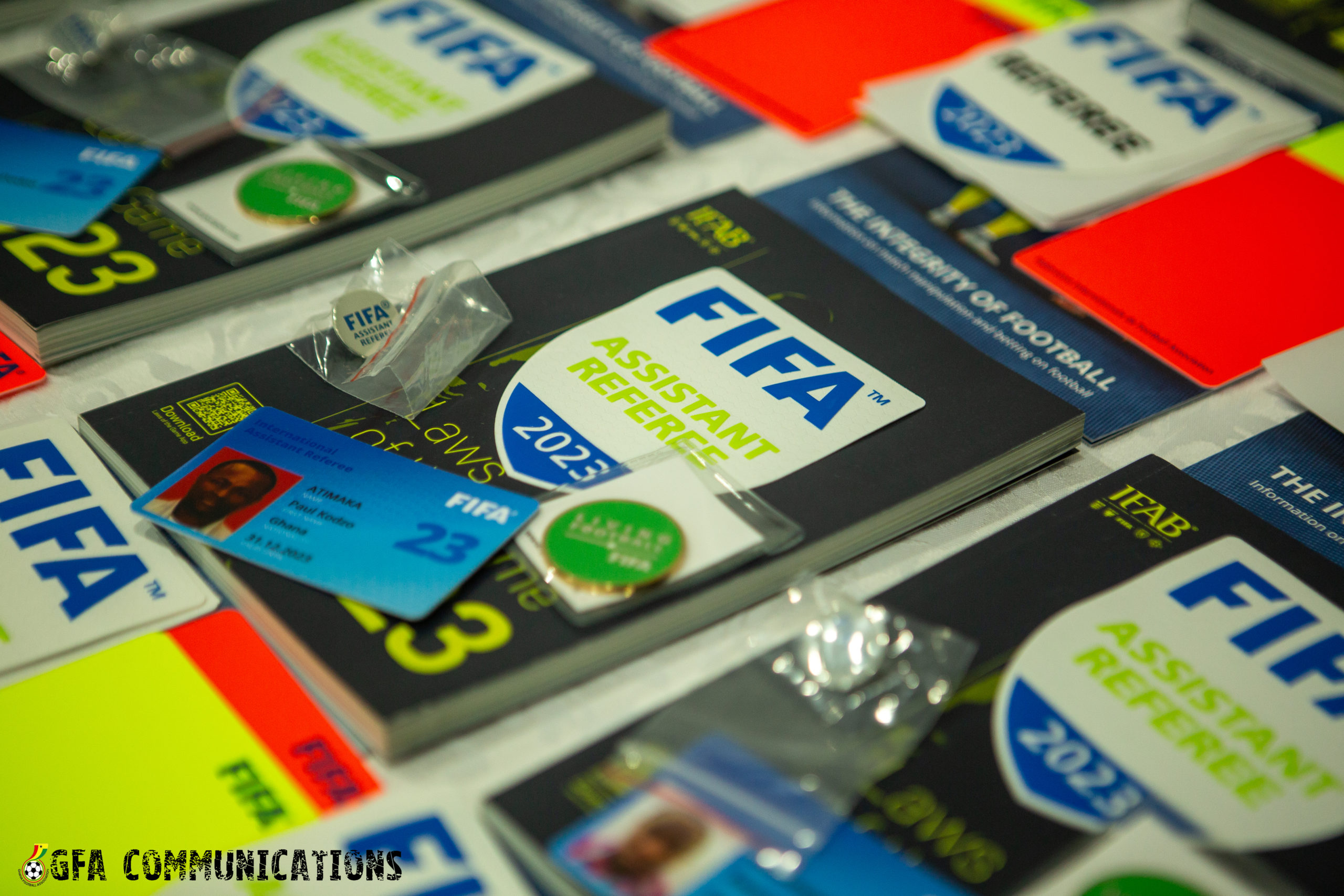 Referees Manager Alex Kotey was joined by the Chairperson of the Referees Appointments Committee Christine Zigah and other members of the Committee to do the presentation.
The Referees expressed their profound gratitude to the Ghana Football Association for the continuous effort to improve and build their capacity and promised to distinguish themselves creditably when called upon to officiate matches in the country and on the continent.
The Association would continue to invest in training and gadgets to improve refereeing in the country.