Tunisia is in Group E of the 2019 Africa Cup Nations which will be hosted by Egypt.
Mali, Mauritania and Angola are the other teams in Group E.
The Tunisia national football team is the national team representing Tunisia in association football since their maiden match in 1957.
The squad is under the global jurisdiction of FIFA and is governed in Africa by CAF. It is governed by the Tunisian Football Federation founded in 1957 after the Tunisian independence in 1956.
Tunisia national football team is known as Les Aigles de Carthage (The Eagles of Carthage).
The team's colours are red and white, and the Bald eagle its symbol.
The Tunisia national football team have appeared in the five FIFA World Cups and eighteen Africa Cup of Nations and featured at four Olympic football tournaments.
The Carthage Eagles created history in the 1978 World Cup in Argentina by becoming the first African side to win a World Cup match, beating Mexico 3–1. They also held defending champions West Germany to a goalless draw before bowing out.
They have since qualified for three tournaments in succession, in 1998, 2002 and 2006 before returning in the last edition held in Russia in 2018; however, in spite of this rich record, Tunisia had never been able to progress out the group stage in any FIFA World Cup or Summer Olympics tournaments.
Read also:
AFCON 2019: Profile of Ivory Coast national team
AFCON 2019: Profile of Senegal national team
Tunisia has long-standing football rivalries with North African teams: Egypt, Morocco and Algeria. In fact, the Tunisian team has always met with them, whether through friendly matches or World Cup qualifiers and the African Cup of Nations.
Tunisia is one of the most successful African national teams in competitions, having won one African Cup of Nations, as tournament hosts in 2004.
They have also been runners-up twice in 1965 as hosts and 1996 held in South Africa.
The Carthage Eagles played its first international match on  25 June 1957, losing 2-1 to Algeria. Their biggest defeat came on July 24, 1960, losing 10-1 to Hungary while they recorded their highest margin on August 18, 1960, and June 12, 2015, winning by 8-1 in the game against Chinese Taipei and Djibouti respectively.
The Tunisia national football team is currently coached by French international Alain Giresse, who was appointed on December 13, 2018. He has coached a host of African sides which includes Gabon national team (2006 -2010), Mali (2010-2012), Senegal (2013-2015) and Mali again (2015-2017).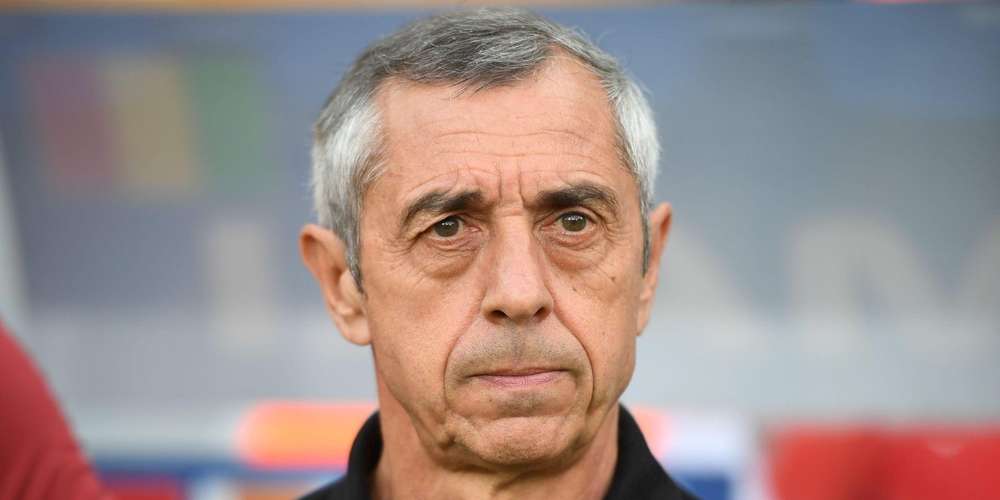 The experienced coach will be seeking to annex the Carthage Eagles second trophy in AFCON 2019.
The Tunisia national football team most capped player is retired goalkeeper Sadok Sassi featuring 116 times for the Carthage Eagles.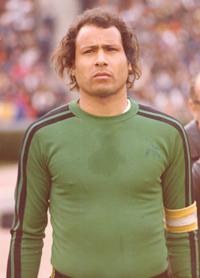 Striker Issam Jemaa is the nations all-time top scorer with 36 goals in 83 appearances.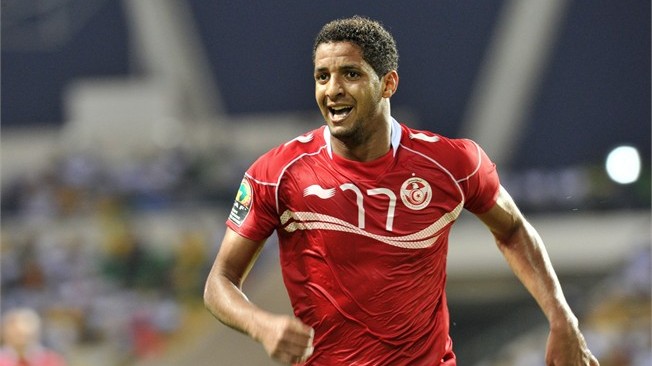 The Tunisia national football team is currently ranked 28th in the World and 2nd in Africa, with its lowest ranking coming on July 2010 being placed 65th whilst achieving their highest on April 2018 occupying the 14th position.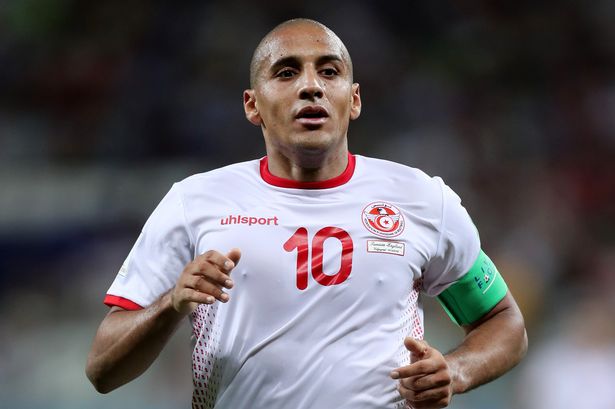 The nation's shoulders will be on Wahbi Khazri who plays for French Ligue 1 side Saint-Étienne.
He represented Tunisia at under-20 level and France at under-21. He made his senior debut for the former in 2013 and has represented the country at three Africa Cup of Nations tournaments and the 2018 FIFA World Cup.