Chief Executive Officer of Aduana Stars Albert Commey has slammed the behaviour of the club's striker  Derrick Sasraku following his undisciplined behaviour.
Derrick Sasraku was involved in a training bust-up with assistant coach Tandoh ahead of their crucial encounter against AS Vita with regards to the CAF Confederations Cup.
The 26-year-old threatened to slap assistant coach Tandoh after he was reprimanded for violating training orders.
He was suspended subsequently by head coach Kenichi Yatsuhashi ahead of the CAF Confederations Cup match against AS Vita Club.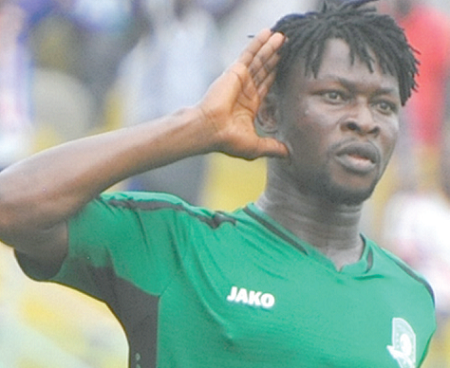 " There is every limit which one can contain you. Sasraku is undisciplined and we've spoken to him several times but he seems not ready to change," Albert Commey said.
"I'm aware he is not happy with the decision the coach took but he deserves the punishment even if it was severe. He fought a former player [Stephen Adams] and I warned him personally."

Albert Commey added: "He was also banned one year after he slapped a referee in the past and has now threatened the assistant coach."
"To be honest, if the club's top hierarchy were to be present at the training ground when the incident happened, the punishment would've been severe".
Read also:Aduana CEO Albert Commey apologizes to the Gov't over his "unfortunate" comments
Albert Commey hinted that the club is ready to let go of Derrick Sasraku following the player's undisciplined attitude.
"We're even going to meet on his future at the club because we can't tolerate such things."