President of the Ghana Olympic Committee (GOC), Mr. Ben Nunoo Mensah has prevailed on sports federations' heads to support their athletes in this lockdown period.
According to Mr. Nunoo Mensah, a marketing consultant and insurance broker, this is the time for people in authority to show love and leadership.
He urged them to use their expertise to attract sponsors and well-wishers to aid their athletes during the lockdown period.
He expressed that as government through the Ministry of Youth & Sports tries to find some support for amateur sportsmen and women, the presidents should also prove that they care for the athletes.
Ben Nunoo Mensah on Saturday gave out some food items to members of the Black Cranes, the national weightlifting team and others who have been working with the Ghana Weightlifting Federation (GWF) and staff of the Ghana Olympic Committee (GOC).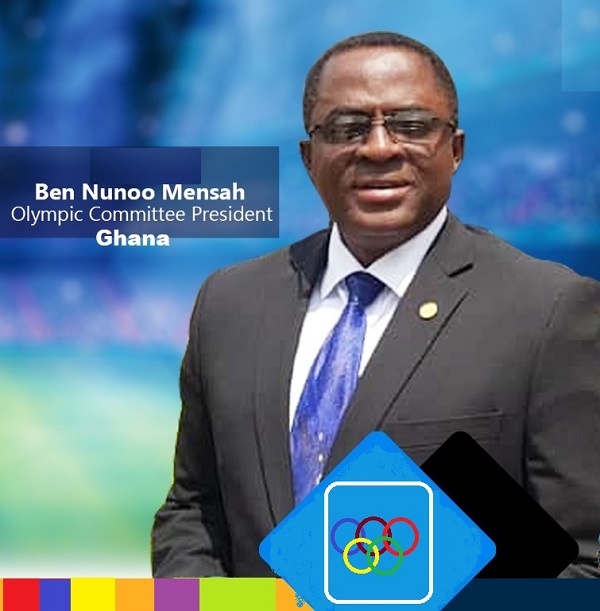 He was also on Twitter and other social media platforms obeying the stay home order, and working out with some room jogging and exercises.
His simple message to Ghanaians was that they should protect others by protecting themselves.
He stressed that COVID-19 is a real pandemic, and the only way it can be curbed is by living healthy lifestyles of keeping fit, eating well, and abiding by the social distance rule.
He advised Ghanaians, especially sportspeople to wash their hands often, use sanitizers frequently and avoid handshakes and grouping.
By Sammy Heywood Okine