Black Starlets head coach, Karim Zito has expressed his displeasure with regards the qualification format for the Africa U-17 championship.
The Black Starlets failed to secure the qualification for the U-17 AFCON after losing on penalties to Nigeria in the final of WAFU U17 tournament in Niger.
According to Coach Karim Zito, West Africa is the powerhouse of football in Africa in relation to youth development and that the mode of qualification is not the best.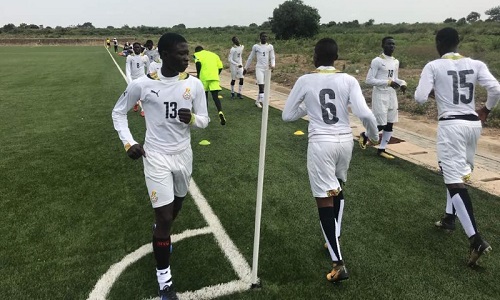 Read also:Photo: Shaka Zulu retains title as season 7 winner of Ghana's strongest
"This tournament has brought up a lot of talents challenging their ability and capability in the game and then trying to express themselves," he said in the post-match interview.
"West Africa is holding Africa in terms of youth development. Now, there is no Niger, there is no Ghana, there is no Cote D' Ivoire. Look at this," He said.
"It means now Africa has opted for quantity and not quality, so they should look into this more. It is not the best because when you go to the world cup it is Africa so they should go back and look at the mode of qualification. It is not the best, that is my piece of mind," The Black Starlets head coach concluded.
Read also:Ghana fail to qualify for U-17 AFCON after defeat to Nigeria in WAFU final
Nigeria has joined Morocco, Cameroon, Uganda, Angola, and Tanzania for the final phase scheduled for Tanzania in 2019.