Ex-Ghana midfielder Derek Boateng has sued former international teammate John Paintsil to refund US$ 20,000 he borrowed in camp during the 2010 FIFA World Cup finals in South Africa.
In a writ, Boateng is demanding the recovery of the amount plus interest at commercial bank rate from the date the defendant collected the money till date of final payment.

Also the former Fulham and Getafe star is asking Paintsil to defray his legal fees and cost.
Boateng was granted an order of substituted service on 16 August, 2018 to serve the defendant (Paintsil) after several unsuccessful attempts since filing the writ on 15 May, 2018.

The court presided over by Justice Jennifer Akua Tagoe has directed the posting of a copy of the writ of summons at the last known place of abode of the defendant at H/No 13, Afro Street, Trassaco Estate, Accra.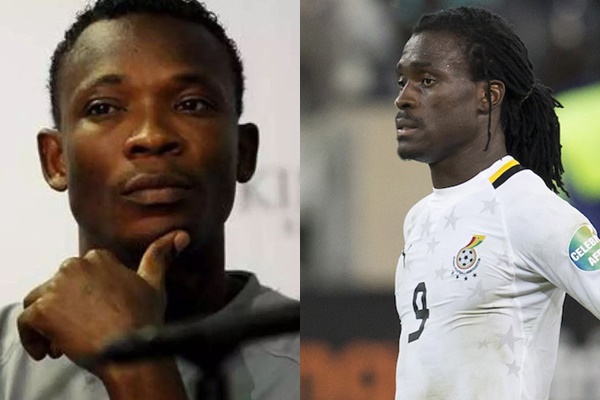 The plaintiff, according to the court, should also leave a copy with any adult found on the premises of the defendant and additionally post a copy on the notice board of the honourable court.

Statement of Claim

According to the statement of claim, the plaintiff said he is a Ghanaian, a footballer and plying his career internationally and resides in London, while the defendant, John Paintsil, is also a footballer and currently residing in Ghana after a successful international career.

The plaintif said, he (Boateng) and the defendant (Paintsil) were all national team players of Ghana Black Stars and were part of the Ghanaian contingent that played in the 2010 world cup held in South Africa.

The plaintiff contended while the team was in South Africa, the defendant borrowed $20,000 from him (Boateng) and he (Paintsil) promised to pay the money at the camp, but later promised to pay when he returned to his club.
The plaintiff further stated that because they were playing for the national team, he did not pursue the defendant vigorously for his money thinking since they were friends, the defendant would willingly pay the money.

"On several occasions he demanded the money from the defendant, but he kept giving excuses…'I will pay, I will pay'. There was a time he demanded the money and the former wife of the defendant stepped in to say that he should exercise patience, the husband will pay," the statement said.

Gambling:

The plaintiff averred that recently when he demanded his money, defendant made it clear that he did not owe the plaintiff "but admits that that money he collected from the plaintiff was used for gambling at the camp and since he lost, he has no money to give to the plaintiff.

The plaintiff said he was not part of that game, but defendant borrowed the money and used it personally for his own interest and therefore must refund the money.

Source: Daily Heritage