Emmanuel Tagoe has spoken for the first time after his defeat to Ryan Garcia over the weekend.
The Bukom native boxer cited a shoulder injury as one of the reasons for his defeat to Garcia at Alamodome in San Antonio, Texas.
Tagoe speaking upon his arriving in Ghana said he appreciates the support and believes he has marketed himself massively in the USA with his display and they appreciated it.
READ ALSO:  Video: Ryan Garcia beats Ghana's Emmanuel Tagoe via unanimous decision
According to him, he passed through alot before the weighing and doesn't believe any other boxer could have psyched himself and gone ahead to fight.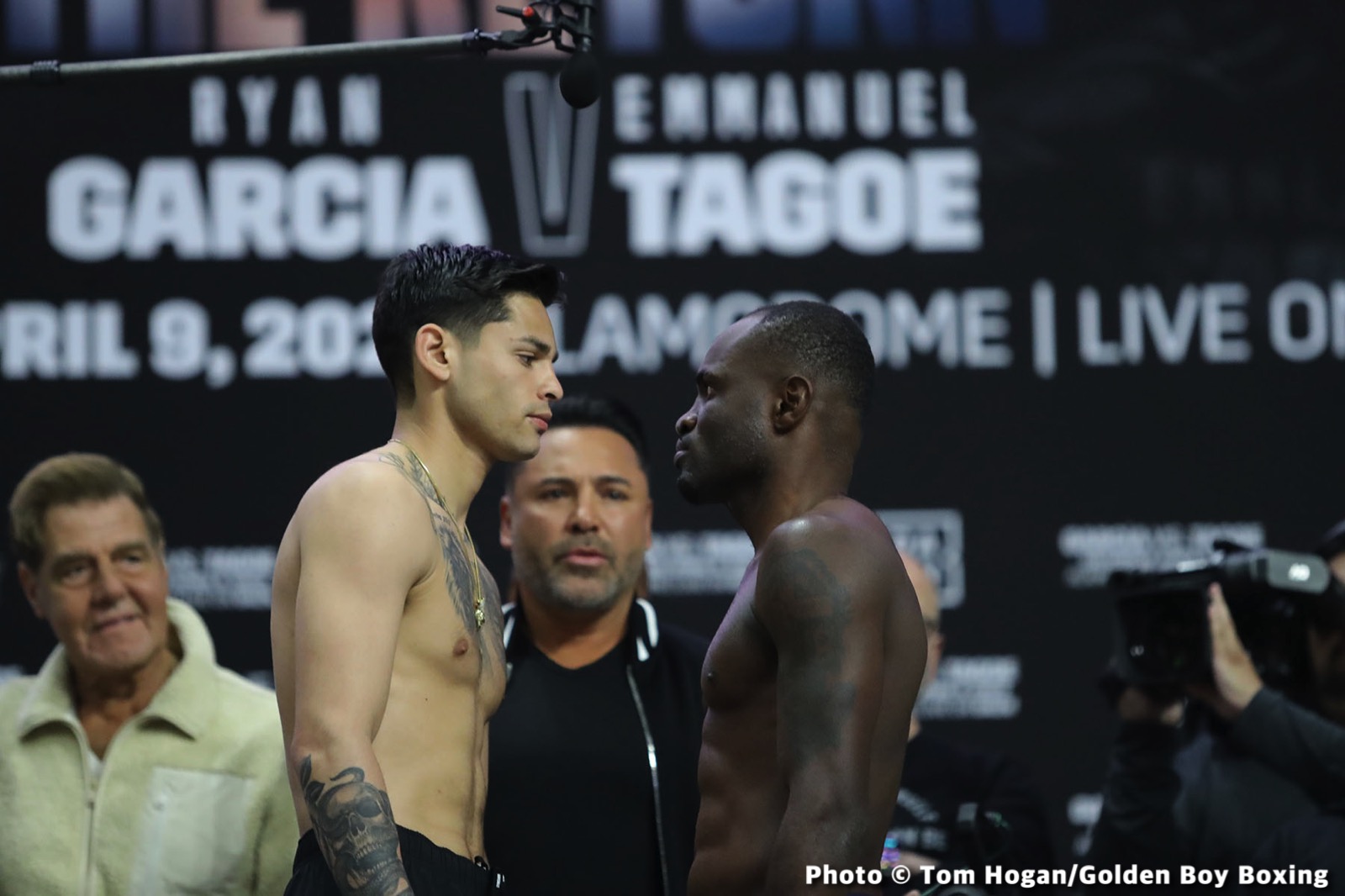 He revealed that his camp told him not to go ahead with the fight but he rather lifted their spirit and insisted to fight.
The 32-year-old boxer explained that he couldn't go toe-to-toe with Garcia due to an injury he had prior to the bout.
"Those who really know me could see that I didn't throw my right hand despite being the hand which I usually throw in bouts. I had a shoulder injury in training the more reason I was unable to throw my right hand," he added.
Emmanuel Tagoe was defeated via a unanimous decision after all 3 judges Tom Carusone (119-108), Lisa Giampa (118-109) and Ellis Johnson (119-108) ruled in favor of Garcia in Texas.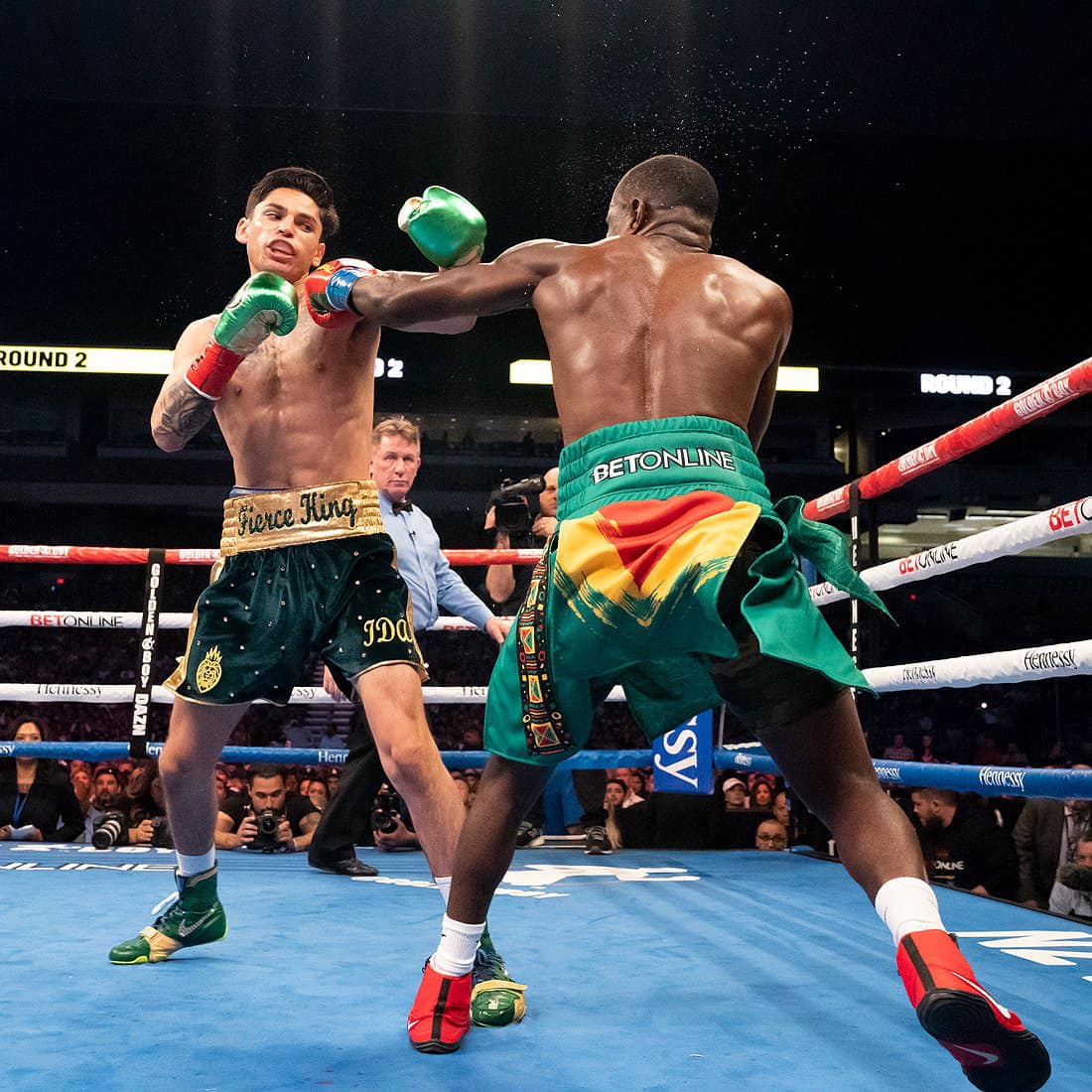 Tagoe spent much of the opening round fighting from the outside, using constant lateral movement but to the detriment of sacrificing his offense. 
Garcia scored the first knockdown of the fight late in round two. A right hand had Tagoe on wobbly legs, with a follow-up right hookercut sending him to the canvas. Tagoe beat the count but immediately clinched after an ensuing attack by Garcia as he struggled to regain his legs.
Momentum remained with Garcia in round three. The unbeaten lightweight cracked Tagoe with a crisp right hand to the body. Tagoe managed to stay on his feet for the duration of the round, though largely doing so by playing keep-away as Garcia was responsible for all of the offense.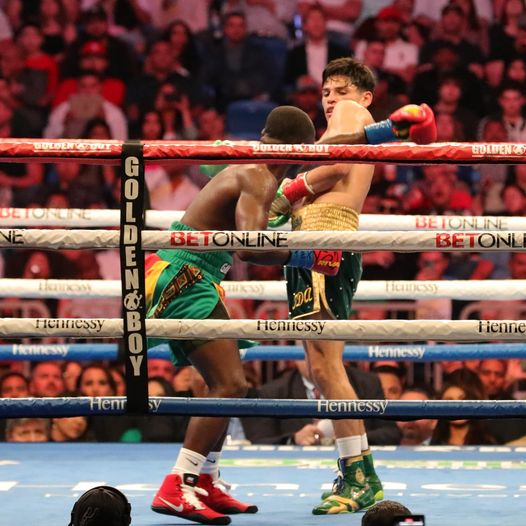 Tagoe was in trouble early in round three, as Garcia connected with a right hand upstairs. Tagoe immediately wrapped his arms around Garcia's waist as he pitched forward, before proceeding to circle the exterior of the ring.
Garcia patiently stalked the Ghanaian lightweight in round four, landing a right hand and left hook along the ropes. Tagoe responded with a right hand that was partially blocked, initiating a brief exchange with Garcia getting the much better of the action.
Tagoe's 32-fight win streak came to a close in Texas as he falls to 32-2 (15KOs).