The English Premier League has been absolutely, like always, fascinating with several players putting up superlative performances to help their sides claim three points.
PrimeNewsGhana, therefore, select the best individual performers during the first half of the season.
Allison Becker

No argument or debate, Allison Becker by far is the best goalkeeper in the English Premier League this season and arguably one of the best in the world at the moment. Allison has conspicuous turned Liverpool into effective title contenders. The Brazilian goalkeeper initiates attacks for the Reds with his pinpoint passes, his technique and positioning in the goal post is pure intelligence. Allison has produced several point-blank saves for Liverpool and has largely contributed to their 10 clean sheets this season with only 7 goals conceded after 18 games.
Cesar Azpilicueta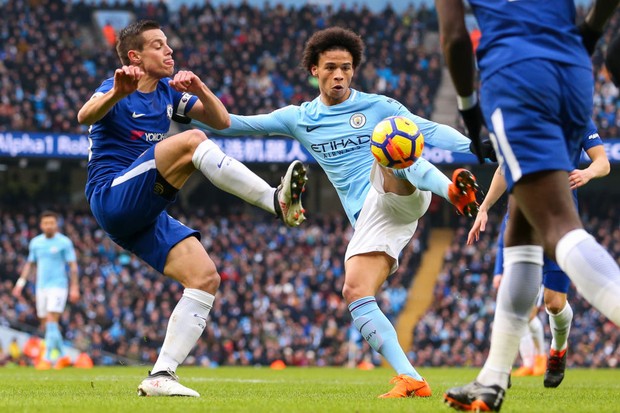 By far, the best right back in the English Premier League at the moment with a high level of consistency. The versatile Spaniard has been on the different class for the Blues this season, and his standout performance was very crucial to the defeat inflicted on Manchester City at Stamford Bridge a few weeks ago. Azpilicueta is one of only 10 outfield players to have featured in every minute of this Premier League campaign so far.
Virgil van Dijk
Jurgen Klopp was right to object any other center back in order to land his man, Virgil van Dijk. The Netherlands Captain is arguably the best defender in the world at the moment. He has magnificently stabilized the defensive frailties of Liverpool and coupled with his leadership qualities, teammates like Joe Gomez and Robertson are playing the best games of their lives. VVD has propelled Liverpool to the top of the league with his command of the back four.
Aymeric Laporte
Laporte, coincidentally like Van Dijk, is a January recruit who has been indispensable for Guardiola's side. With Pep wanting a ball-playing defender to pair with Otamendi in the heart of defence, Laporte was the man and with his strength, awareness, clever reading of the game, He was an all-ready-made for English football. He has therefore formed a stout partnership with Otamendi and scored a crucial equalising goal for Man City against Wolves earlier this season.
Andrew Robertson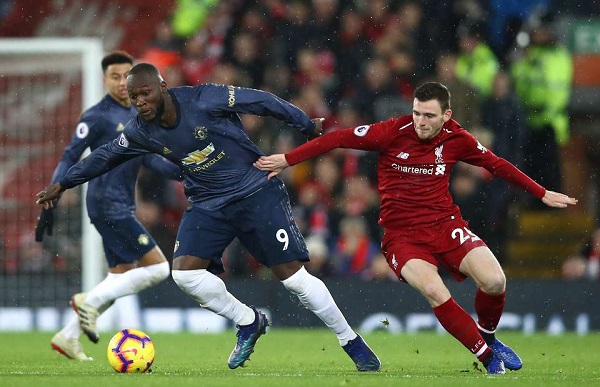 Andrew Robertson is also a standout performer in the English Premier League this season at the left back position. His pace and work ethics has been extremely instrumental in Liverpool's unbeaten run in the league. He rarely gives right wingers space to breathe, always lurking around wingers. The Scottish has created 23 chances created and registered three assists this season.
Lucas Torreira
The best midfielder from a defensive point of view in the English Premier League is Lucas Torreira. He was a bench warmer initially but gradually established himself in Unai Emery's new-look team and has proven beyond any reasonable doubt of his capabilities. He runs into tackles, chase down balls, very mobile and scores important goals notably the fourth against Spurs in the London Derby.
Raheem Sterling
Raheem Sterling has continued his superb form last season to this season. Statistically, he has already scored nine goals and registered six assists. Sterling has been the man for Pep Guardiola this season especially after the injuries to Kevin Debruyne, David Silva and Kun Aguero.
Anthony Martial
It took a while for Anthony Martial to be a starter at Manchester United this season but statistically, he is the deadliest player in the Premier League. Martial has been in fine goalscoring form of late and found the net again in Saturday's 5-1 win over Cardiff. Martial, who has netted eight times, has managed a goal every 111 minutes in the top flight. Only Pierre-Emerick Aubameyang, the league's top scorer, comes close to matching that ratio. The Gabon international has netted at a rate of one goal every 116 minutes so far this season.
Mohamed Salah
Mohammed Salah's performance this season has eradicated claims of him being a "one-season wonder". It was difficult at the early stages of the season for him but he has worked his socks off and produced overwhelming performances for Liverpool. Salah, dubbed "Egyptian King" has netted eleven goals and five assists this season including a hat-trick against Bournemouth a few weeks ago.
AND THE TWO STRIKERS.
Pierre-Emerick Aubameyang
Pierre-Emerick Aubameyang is the most clinical Arsenal striker since the departure of Thierry Henry. The Gabonese's brilliant performance earned him the Premier League Player of the Month for October, a month in which he scored five goals and contributed an assist to help Unai Emery's men with five wins, one draw in the six games played. He is currently leading the top scoring chart with 12 goals.
Harry Kane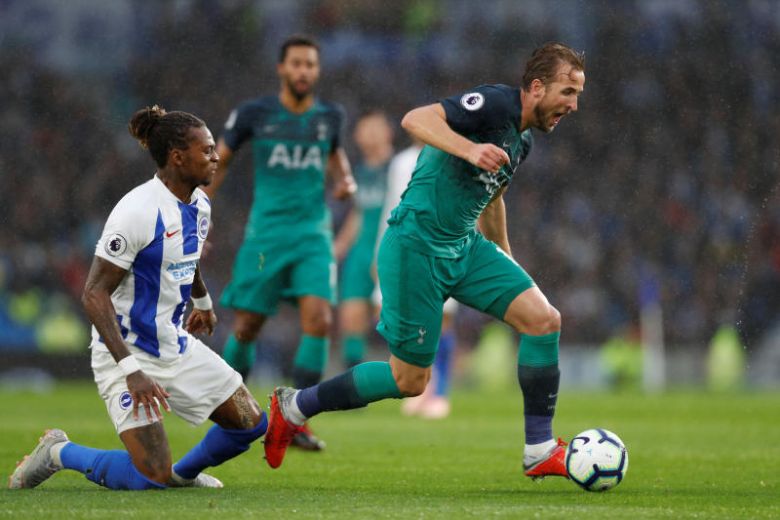 The Spurs and England captain shows no sign of flopping with yet again, a superlative performance for the Lylliwhites. Kane remains one of the best strikers in world football. The giant striker has scored 11 goals coupled with 3 assists in 1,540 minutes played.