The government of Ghana have announced monetary packages for Ghanaian clubs who qualify for the group stages of any of CAF club competitions.
This comes after Asante Kotoko made a sensational entry into the 2018/2019 CAF Confederation Cup group stage.
The money will be given as a source of motivation for the clubs to perform in Africa and hoist the flag of Ghana.
The government believes this grant allocation would enable the teams to progress and encourage them to excel in their sporting endeavours.
However, clubs that qualify to the Champions League group stages will receive an amount of Two Hundred Thousand United States Dollars (US$200,000) whereas clubs who make the group stage of the  Confederation Cup will also get an amount of One Hundred Fifty Thousand United States Dollars (US$150,000).
Therefore, Asante Kotoko will now enjoy huge financial support as the government backs them to go far and attain excellence in the 2018-2019 Caf Confederation Cup.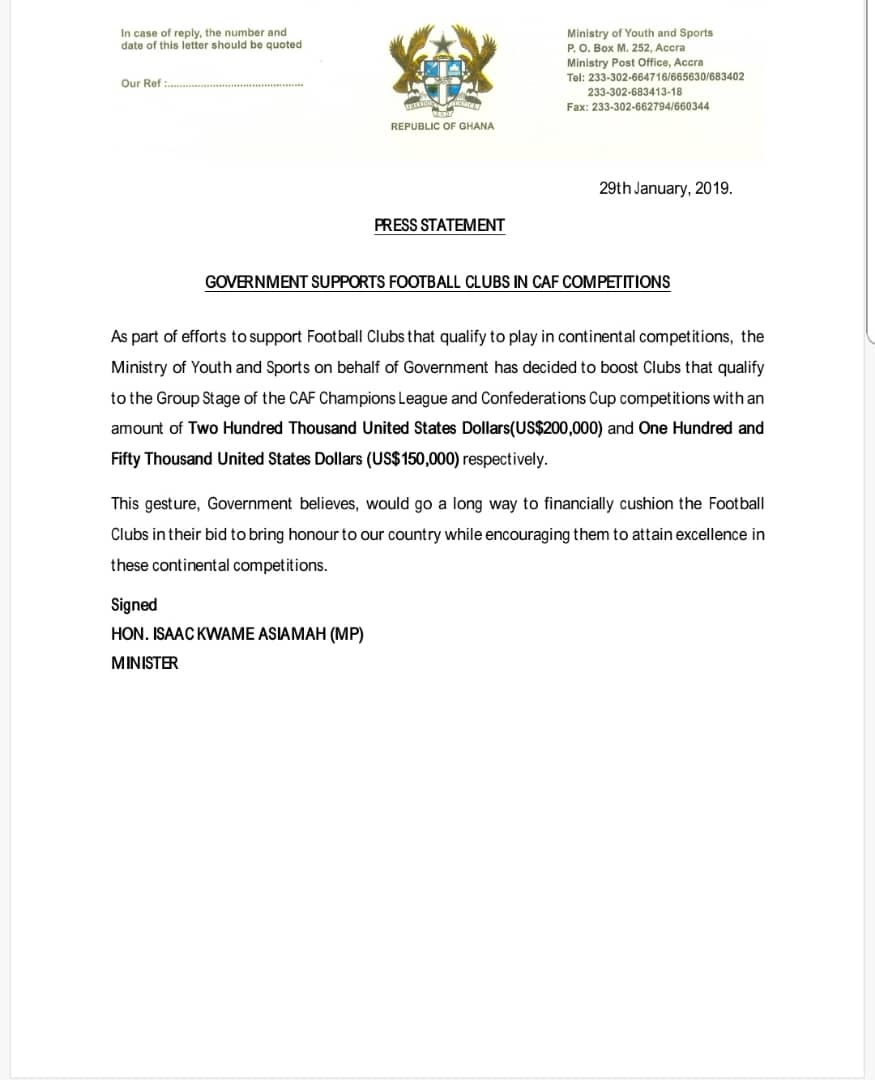 Read also: CAF CC: Here is what Asante Kotoko will receive as qualification bonus