Hearts of Lions captain Frank Akoto has made it clear that he is ever ready for a call up to join the national U-23 side, the Black Meteors.

The Lions defender is hoping to earn a call up to the National U-23 side ahead of their final qualifier against Algeria in September.
Akoto, 21 is one of the longest-serving members of the Hearts of Lions squad and has put up an impressive performance for the Kpando-based club for almost seven seasons.
He was very instrumental for the team in the just ended Normalization Committee (NC) Special competition as they ended the tournament with most clean sheets in both tiers.
The former Fantomas FC graduate speaking to Press Sports Ghana .com believes the discipline in the team's defence ensured they had more clean sheets.
"I will say it's a great feeling because we played a whole season, went 17 games without conceding a goal"
"I think it's a great achievement for a defender and the team; that means we are tactically discipline and good in our defence".
Lions were eliminated by Nzema Kotoko in the NC Tier 2 competition.
Akoto had a short spell in the United Arab Emirates (UAE) and has spoken of his readiness to serve mother Ghana if he is given a call up to the Black Meteors.
"I played well in the NC tournament and featured more minutes as well. I'm ready for a callup to play for the national team. Will be glad and happy to represent the country"
"Well, they are doing so well looking at their games played so far. I can only say they should cast their net wide and give some of us a try,
" as I have been doing for my club, that's how I will play to improve game after game. I will do my best if invited ", he added.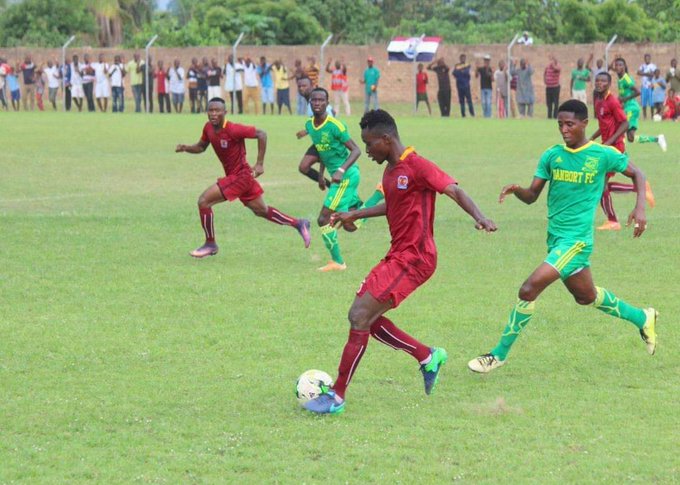 He is currently one of the hottest players on the local scene as several Premier League clubs have expressed an interest in getting his signature.
Akoto joined Lions in the 2012/13 season is currently one of the best defenders in the country.