Elite athletes are earning more than ever thanks to soaring salaries driven by ever-richer TV contracts. 
The cutoff to crack the world's 100 highest-paid athletes is $25 million this year, compared with $17.3 million five years ago.
Forbes has tracked the leading earners in sports for three decades, and only seven athletes have landed in the top spot since 1990 (Tiger Woods holds the record with 12 times at No. 1).
Global soccer icon Lionel Messi adds an eighth name to the roll call this year and, after longtime rival Cristiano Ronaldo, is only the second soccer player to rank first.
In Forbes' annual ranking of the World's 100 Highest-Paid athletes, Lionel Messi topped the charts. The top 100 collectively earned $4 billion over the last 12 months, up 5% from last year's earnings of $3.8 billion.
Methodology: 
Our earnings include prize money, salaries and bonuses earned between June 1, 2018 and June 1, 2019. Endorsement incomes are an estimate of sponsorships, appearance fees and licensing incomes for the same 12-month period based on conversations with dozens of industry insiders. We do not deduct for taxes or agents' fees, and we don't include investment income.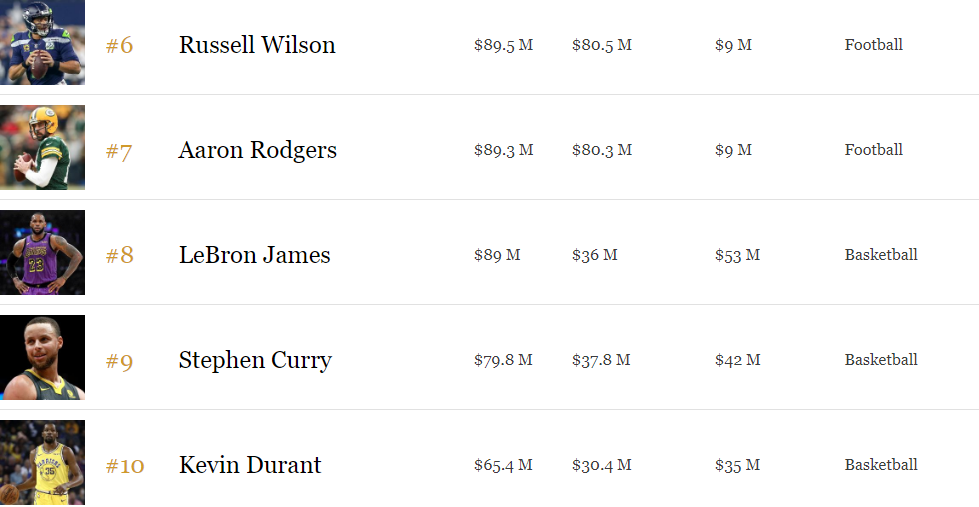 READ ALSO:
Source: Forbes