Christian Atsu has ended the debate over where he hails from.
As can be seen in the attached video, the Black Stars winger reveals his roots, where his father comes from and where his mother also hails from, dispelling the notion that he is an Ewe because of his name Atsu.
"Many people think I am an Ayigbe guy but as you can see me speaking, I come from Ada. My dad is an Ada but it's my mum who is Ayigbe," he told Allsports.com.gh on Wednesday.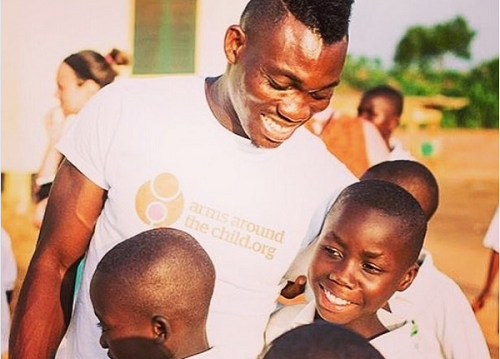 The newly signed on Bournemouth loanee also revealed the identities of three other players who also hail from the same area as himself.
"Jonathan Mensah whom I always share room with, in camp speaks Ada, same as David Accam and Daniel Amartey who all come from the same area," Atsu added.
{youtube}}
Source:allsportsgh