The Referees Association of Ghana (RAG) has released a statement confirming that they have suspended their services in the ongoing Normalization Committee's Special Competition.
Their suspension comes on the back of failure of the NC to pay them their bonuses.
The Association last month threatened to halt their services referees have not been paid since the start of the competition.
Portions of the statement read: "We write to inform you that the Referees Association Of Ghana after carefully deliberating on your failure to redeem your promise of paying all outstanding officiating fees owed our members before the close of April 2019, we decided to call on all our members to suspend handling all football match officiating at all levels and at all league centers from tomorrow, 7th May 2019."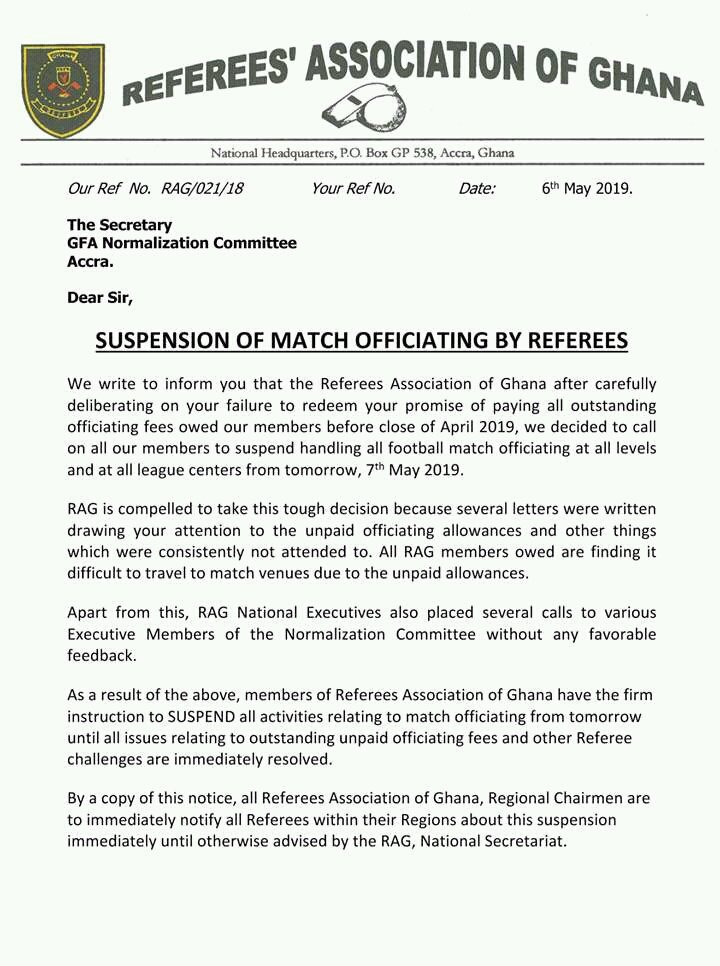 Read also: NC' Special Competition: Sammy Kuffour jumps to the defence of referees