Colombia picked themselves up from their first defeat to beat Poland 3-0 in the Russia 2018 World Cup.
The South Americans lost their first game to Japan and needed a win to get back on track for qualification to the next stage.
Poland were also in a similar position after they also lost their opening game to Senegal.
Colombia got the breakthrough in the 40th minute, James Rodriguez produced a wonderful corner which Barcelona defender Yeri Mina headed home to make it 1-0.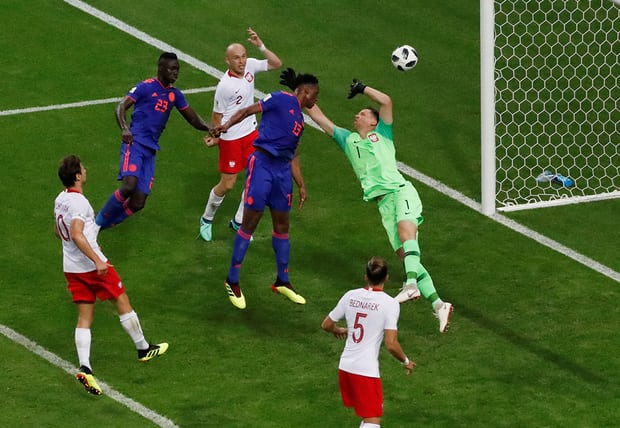 They held on till the first half.
Poland came out searching for the equalizer but Colombia added a second in the 70th minute, captain Radamel Falcao made no mistake to hit a shot into the bottom left corner.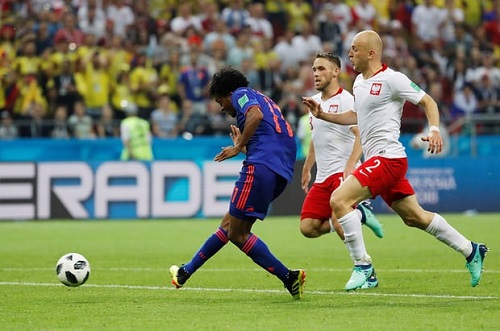 The riot was completed in the 75th minute, Juventus winger Juan Cuadrado found himself clear on goal and shot from the edge of the box to seal a 3-0 victory for Columbia.
Read also:Russia 2018: Late Senegal error see them draw 2-2 with Japan
The last group games will be crucial as Colombia take on Senegal with Japan playing Poland.