Colombia picked themselves up from their first defeat to beat Poland 3-0 in the Russia 2018 World Cup.
The South Americans lost their first game to Japan and needed a win to get back on track for qualification to the next stage.
Poland were also in a similar position after they also lost their opening game to Senegal.
Colombia got the breakthrough in the 40th minute, James Rodriguez produced a wonderful corner which Barcelona defender Yeri Mina headed home to make it 1-0.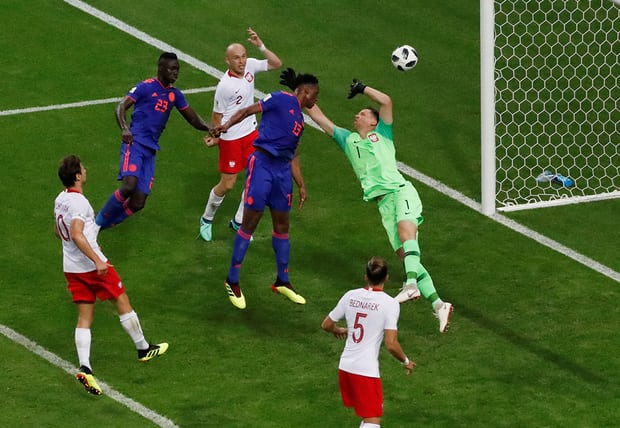 They held on till the first half.
The last group games will be crucial as Colombia take on Senegal with Japan playing Poland.