Former Communications Director of the Ghana Football Association (GFA), Randy Abbey has stated that FIFA's life-time ban imposed on Kwesi Nyantekyi was requested by the Tiger Eye PI.
Abbey revealed that Tiger Eye PI, headed by Anas Aremeyaw Anas, submitted footages the FIFA and requested the life-time ban on Nyantekyi.

FIFA banned the former GFA Boss for life from all football-related activities (administrative, sports or any other) at both National and international level coupled with a fine of 500,000 Swizz Franc after a thorough investigation regarding Anas investigative piece.

The sanction has raised a lot of discourse in the country with others saying the punishment is harsh notably, Mr Ntow Fiako, a former Division One League Board Chairman, who said "To me, it's an excess of a punishment and that is my personal thought especially the ban. I also feel that the fine is harsh,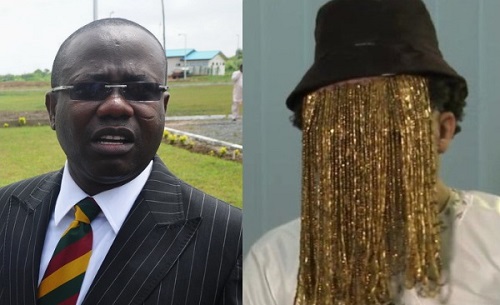 Read also:Nii Lante Vanderpuye admits Kwesi Nyantakyi's lifetime ban a national disgrace
However, Randy Abbey has disclosed that Tiger Eye PI fed FIFA with all the footages of the 'Number 12' in order to provide evidence in great detail known as the "Further and better particulars".
"First of all, the life-time ban was what the petitioners requested for. Tiger eye petitioned FIFA and in it's petition to FIFA, the chamber, actually pointed out aspects of FIFA's own statutes and code of ethics that it believed had been violated per the evidence it has." Randy Abbey said on Joy News program, NewsFile.

He, however, made it clear the Tiger Eye PI did not request for the fine. Nyantakyi is set to appeal against his life ban from the sport at the Court of Arbitration for Sport(CAS).