The Russian is rumoured to be considering cashing in on the Blues 15 years after purchasing the London club.
Roman Abramovich continues to be linked with selling up Chelsea after 15 years with the Blues.
The Russian has overseen one of the most successful tenures in football history to make the Londoners a powerhouse in world football, collecting almost every piece of silverware available to the club along the way.
With a potential price tag of £3 billion, the list of candidates able to step in and take the club off his hands is short.
But in one of the most desirable cities and leagues in the world, there will be takers.
Paul Allen is the latest man linked with a takeover - a man with great experience of owning professional sports franchises.
Here is everything you need to know about the American billionaire:
How did Allen make his money?

Allen made the bulk of his money after co-founding Microsoft with Bill Gates.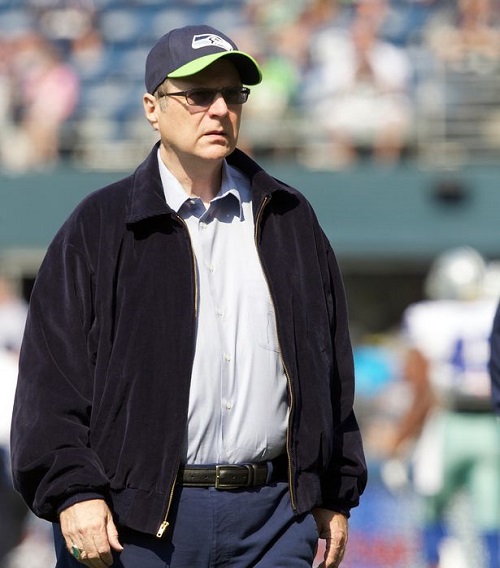 Read also:Hazard: I only care about winning, not Messi/Ronaldo comparisons
Since then, the 65-year-old has invested in technology and media companies, real estate holdings, in addition to building a portfolio of professional sports teams - more of which below.

So, how rich is Allen?

Very, is the short answer, if Chelsea fans expect reduced spending from a new owner, they might be surprised.
Technically, Allen could even take them up a level, as he is estimated to have a net worth of $20.2 billion (£15.5 billion). That makes him the 46th richest person in the world. Abramovich, by comparison, has had his net worth estimated at $11.5 billion (£8.8 billion) as of 2018.
Would he be a good owner of Chelsea?

Quite possibly, given his record in professional sports.
Allen owns the Seattle Seahawks who, along with the New England Patriots, have been the most successful NFL franchise over the past decade. They have been to the Super Bowl three times during his reign, including their victory in 2014.
Read also:Cristiano Ronaldo: Juventus forward will miss one match after Champions League red card
He also owns NBA side Portland Trail Blazers, a perennial play-off team, whilst he owns a stake in the Seattle Sounders in MLS, who won the MLS Cup in 2016 and have made the Conference Semi-finals in each of the last nine years.
Source: Mirror.co.uk