Islamist militants of the Boko Haram group have released 82 schoolgirls from a group of 276 they abducted in north-eastern Nigeria three years ago, the president's office says.
They were handed over in exchange for Boko Haram suspects after negotiations.
The girls arrived in the capital Abuja on Sunday, and will be received by President Muhammadu Buhari.
The abduction of the "Chibok girls" triggered a global outcry and sparked a huge social media campaign.
Before the latest release, about 195 of the girls were still missing.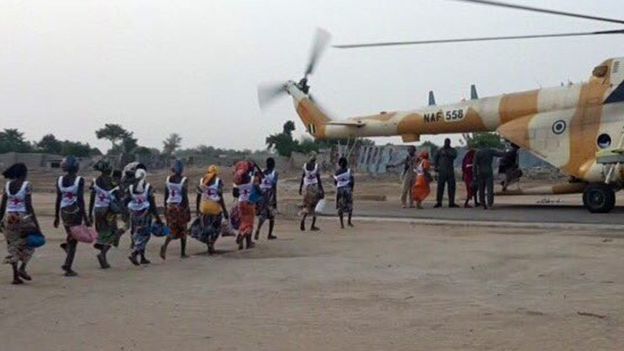 The number of Boko Haram suspects released by authorities remains undisclosed.
The 82 schoolgirls are now in the custody of the Nigerian army and were brought by road convoy from a remote area to a military base in Banki near the border with Cameroon, the BBC's Stephanie Hegarty reports from Lagos.
Our reporter says that many families in Chibok will be rejoicing at this latest news, but more than 100 of the girls taken have yet to be returned.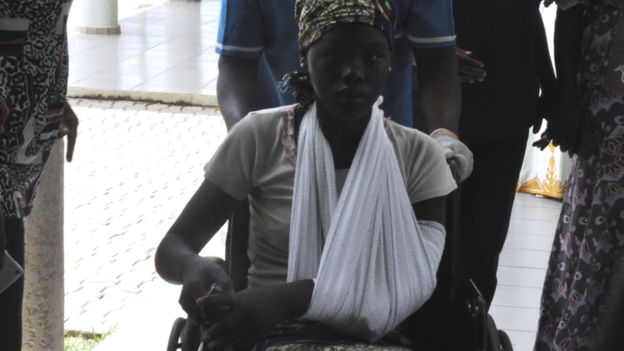 Christian pastor Enoch Mark, whose two daughters were among those kidnapped, told Agence France-Presse: "This is good news to us. We have been waiting for this day. We hope the remaining girls will soon be released." It was unclear whether his daughters had been freed.
A statement from a spokesman for President Buhari said he was deeply grateful to "security agencies, the military, the Government of Switzerland, the International Committee of the Red Cross, and local and international NGOs" for playing a role in the operation.
In a later BBC interview, presidential spokesman Garba Shehu added: "With all of these things together we negotiated over a period of several months, and at the end of it some of their (Boko Haram's) members were exchanged for the 82 girls."
Credit: bbc