Nigeria's President Muhammadu Buhari has missed his third cabinet meeting in a row amid growing speculations on his state of health.
He has not been seen in public for more than a week and there is growing uncertainty about the health of the 74 year old leader.
A tweet by first lady Aisha Buhari on Tuesday saying the president was not as sick as its being perceived, has not done much to calm nerves.
In March, Mr Buhari returned from seven weeks of medical leave in the UK where he was treated for an undisclosed illness. He said afterwards that he had never been so ill in his life.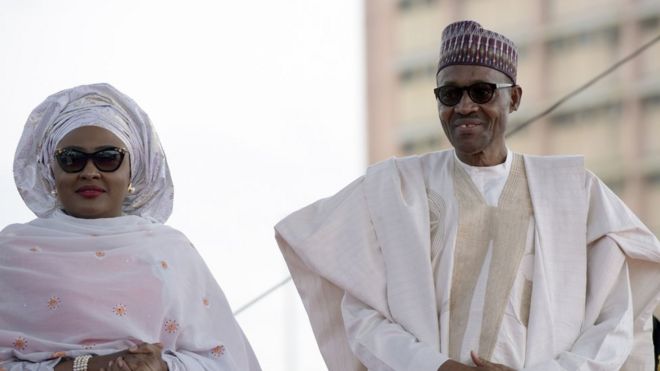 In her tweets, Mrs Buhari said that the president was continuing to "carry out his responsibilities" and has been meeting with ministers.
But he uncharacteristically failed to show up at last Friday's prayers at the mosque on state house grounds.
Information Minister Lai Mohammed told the BBC that the president's health was "a personal matter" and that Nigerians have been kept aware of his condition.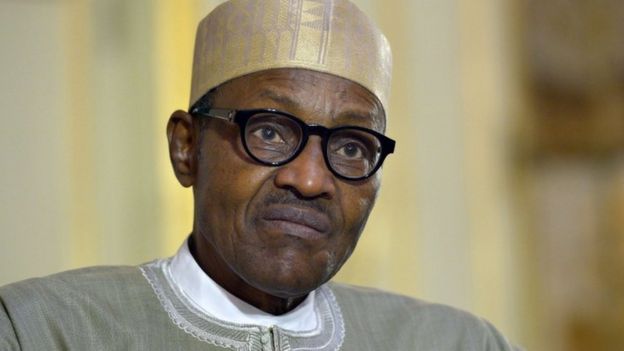 ___________________________________________________________
Buhari's absence fuels speculation, Stephanie Hegarty, BBC Africa:
Mr Buhari has rarely been seen outside of his official residence in the eight weeks since he returned from the UK. 
But the real controversy began when he stopped attending an important weekly cabinet meeting four weeks ago.
#WhereisBuhari started trending online and the writer Wole Soyinka, as well as prominent civil society activists have called on the president to release his medical records and to take official medical leave once again. 
This is a crucial year for Nigeria and important decisions need to be made as the country struggles to get out of recession. 
The presidency is keen to assure the public that Mr Buhari is still very much in charge because a power vacuum, or even the perception of it, could have very damaging effects.
Vice President Yemi Osinbajo, who was the acting president while Mr Buhari was away in the UK, is chairing the cabinet meeting in the capital, Abuja.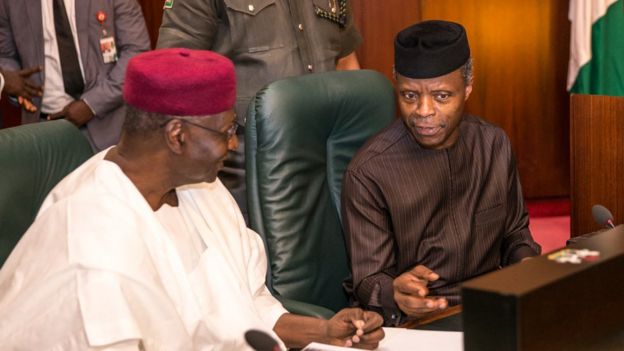 On Monday, a group of prominent Nigerians called on Mr Buhari to take medical leave as concerns about his health grew. 
They said in a statement that the president's absence from the cabinet meetings, as well as the weekly Friday Muslim prayers, "has fuelled further speculation and rumours" about his medical condition. 
Source: BBC