Leader of the International Godsway Church, Bishop Daniel Obinim, has come out to say that he saw the death of Kintampo Accident and made attempts to use his angelic powers to fly to help them. 
However, just when he was about to fly, his father, Jesus Christ, whatsApped him to tell him that he should let it happen.
He said this in an interview with gossipmail, According to him, The Kintampo accident victims time was due and Jesus needed them by his side in heaven.
Bishop Obinim also revealed that the villagers who killed them will have no peace until they die. 
Read Also: I saw Obinim in Heaven – Prophet Nigel Gaisie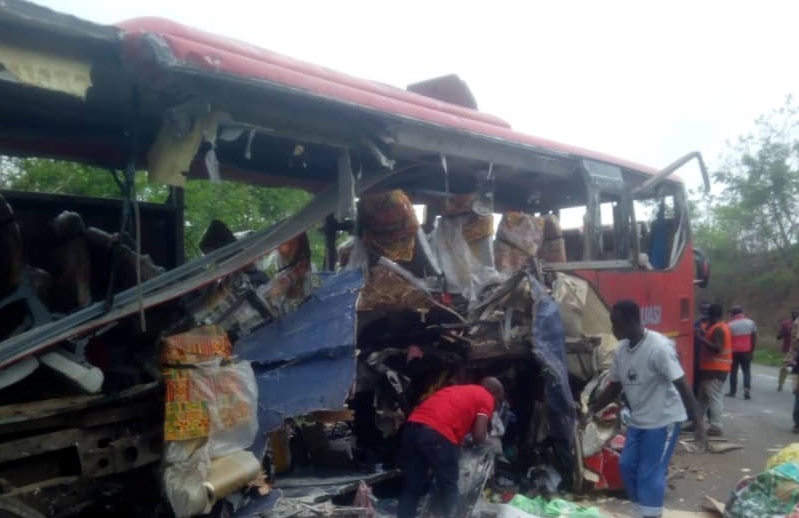 The accident happened last Friday, March 22, 2019, at Ampomakrom in the Kintampo South District of the Bono East Region and claimed over 60 lives.
The accident which occurred around 2: am involved a VVIP Kia bus with registration number GT 3915- 17 travelling from Garu in the Upper East Region to Kumasi and a Grandbird bus with registration number GT 5694-18 from Accra to Bolgantaga also in the Upper East Region.
Read Also: Bishop Obinim is more talented in comedy than DKB - Kwame Bee