Ghanaians were surprised as the cedi this afternoon depreciated further and against the dollar and now selling at 22.72 cedis.

This caused a stir on social media as most were worried and thought this was a huge blow.

PrimeNewsGhana checks from some Forex bureaux around Adabakra and the XE Currency Converter showed that the dollar was still selling at 5.56.
The App kept showing different figures as there is an inscription of disclaimer beneath all the displayed figures.
Some social media reactions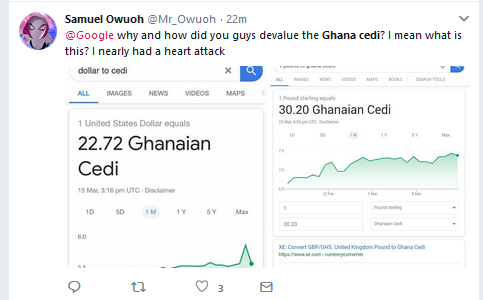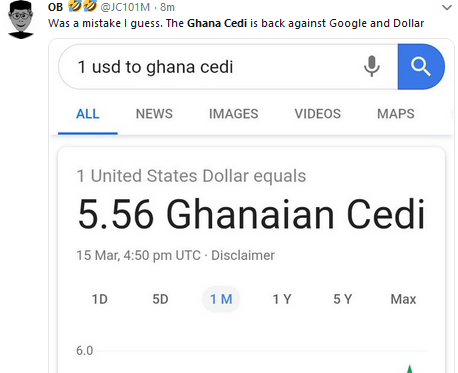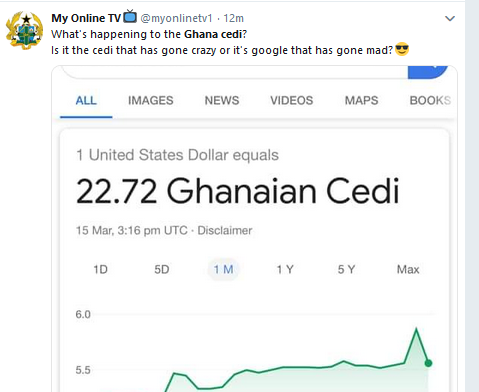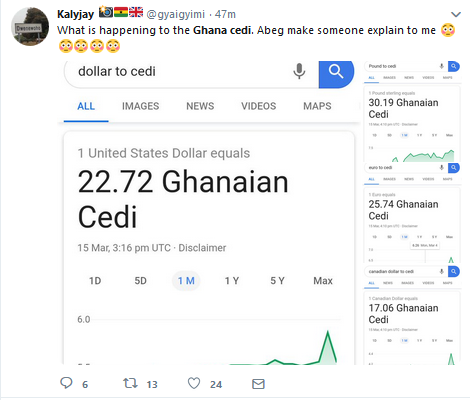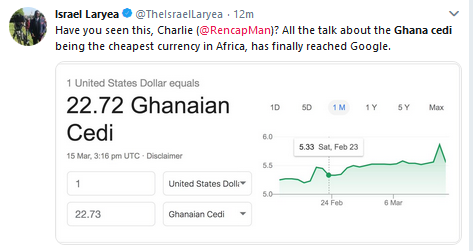 Read also: Ken Ofori Atta assures Cedi will stabilise in 2 weeks
Ghana News: Latest news in Ghana