The Ghana Commercial Bank, GCB bank has in a statement said they will deploy measures necessary to transform their level of services to improve customer experience.
The bank said, "they acknowledge the honest feedback about their services in the CIMG 2021 Customer Satisfaction Index."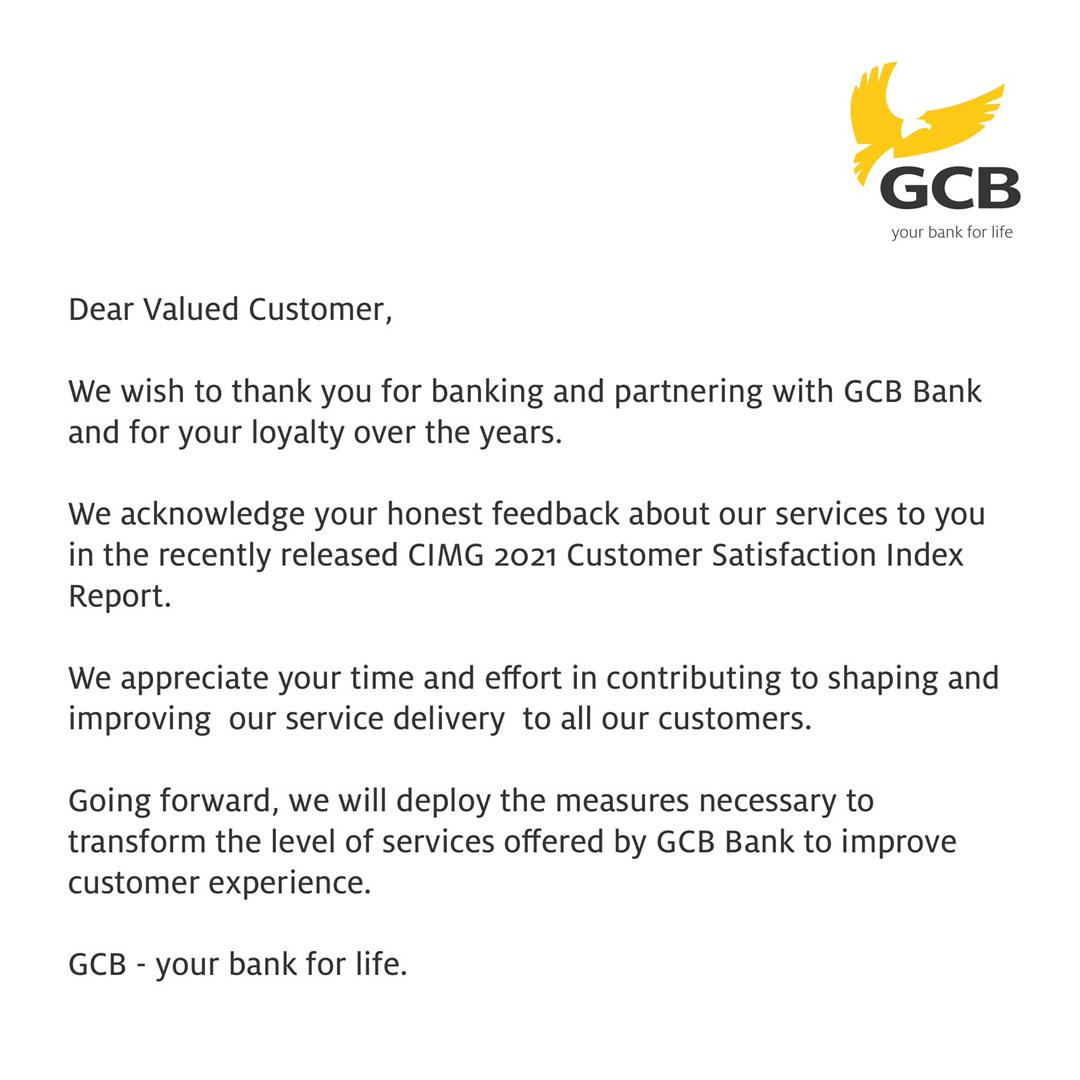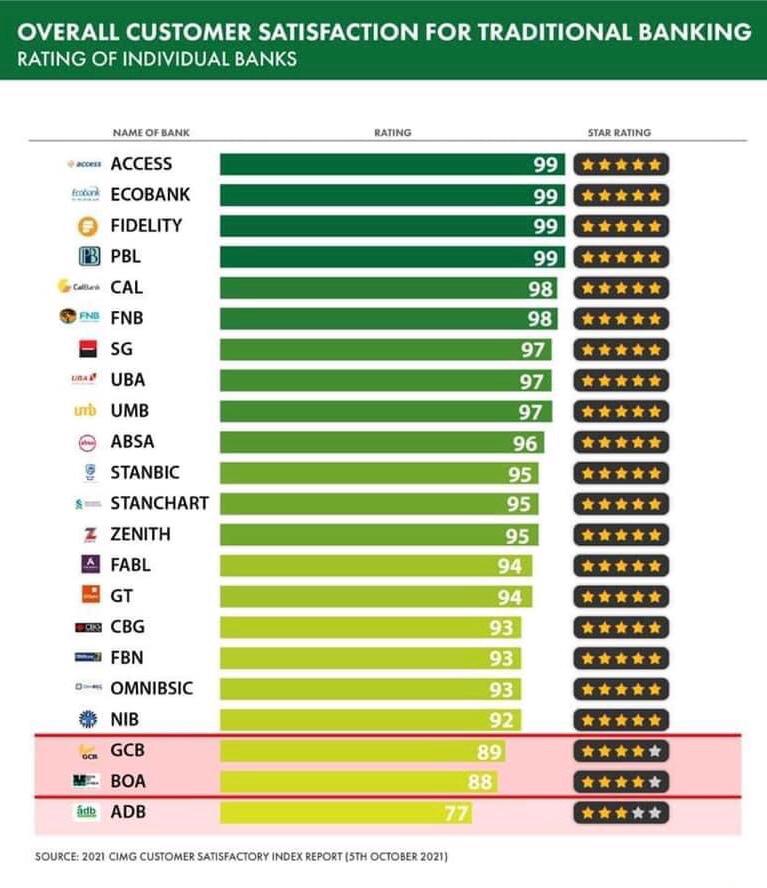 The Chartered Institute of Marketing Ghana (CIMG) on Thursday, September 30, 2021, launched Ghana's 1st Customer Satisfaction Index Report.
The Customer Satisfaction Index Report focused on the banking industry, as 2,300 customers were sampled from 23 banks with 100 people each bank.
Speaking at the launch via Microsoft teams, the President of CIMG, Daniel Kasser-Tee explained the reason why the banking industry was chosen for the first survey, saying, it is one of the best-regulated sectors.
According to him, the regulator (Bank of Ghana) of the industry has enforced a standard of quality, hence, CIMG is confident that the report will be properly utilised.
He said, "It is on purpose that we chose to start with banking as this industry is one of the best regulated, for which the regulator exercises maximum control and can easily ensure that a certain minimum quality standard is maintained by all players. This we believe will ensure that consumers get what they pay for and what they expect."
Speaking at the launch of the report, Economist and Retired Banker, Alhassan Andani indicated that customers can make and unmake a venture, hence ignoring the outcome of the report by banks will be detrimental to their operations.
He emphasised that "The discipline that has gone into this survey is tall and it speaks lots of volumes. If a segment is not significant in your market currently, take it as the litmus test of your service standards. This is the voice of your customer, so I would only want to reiterate that you will dismiss this study at your own peril."
Consultant at Ghana Association of Bankers, Daniel Opare, pledged his outfit's alliance with CIMG to ensure that customers receive the best service all the time."As we aim to position the industry as world-class and customer-oriented, the rationale and importance of the index cannot be exaggerated. We are confident that the banking industry will tap into the expertise and partner with CIMG to broaden the industry's skills and understand customer needs to deliver relevant innovations, particularly during these challenging times," he said.
Ecobank topped the Overall Service Quality Score with 5 Stars, whilst Agricultural Development Bank was ranked last with 2 Stars.
A Customer Satisfaction Index Report is a versatile analytical tool for measuring customer satisfaction with a product, service or company. It offers help in finding reasons for customer satisfaction or rather dissatisfaction.