The Chairman and President of Groupe Nduom, Dr Papa Kwesi Nduom has stated that his Bank, GN Bank is not merging with Omni Bank because of their inability to meet the new Capital requirement by the Bank of Ghana.
Explaining the reasons for the merger, Dr Nduom stated that the move is to strengthen the bank in terms of capacity to serve their customers better and to give them superior products and service offering.
He further indicated that even before the merger talks began, the shareholders of GN Bank had initiated discussions and the arrangements to meet the new capitalization of the bank by October 2018.
The bank of Ghana, in September 2018, increased the minimum capital requirement for commercial Banks to ¢400 million from ¢120 million.
The Bank of Ghana says its implementation of the new Capital Requirement Directive starts on July 1, 2018 however; banks will be expected to start full compliance by January 1, 2019.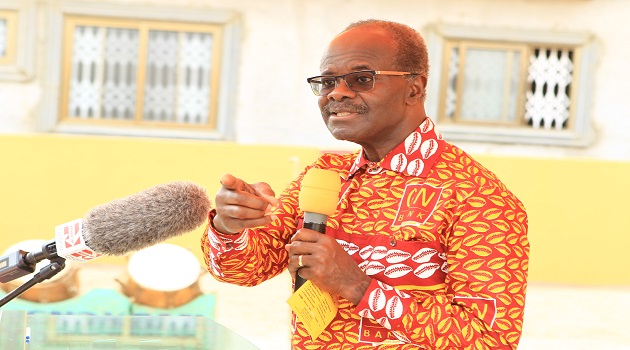 According to the Bank of Ghana, the upward adjustment of the capital requirement forms part of a holistic reform plan to further develop, strengthen and modernize the financial sector to support economic development.
In a related development, The Council of State has urged banks that cannot meet Bank of Ghana's new minimum capital requirement to consider merging.
In a meeting with the Bank of Ghana on April 2018, over a petition submitted to President Akufo-Addo by indigenous banks struggling to raise the new
 

GHS400 million capital the Council of State unanimously supported the decision of the Central Bank.

Per the petition to the President, the local banks said the current increase in the minimum capital requirement from GH¢120million to GH¢400million timeline is too short for them to comply

"If the duration is not extended sufficiently, its attainment by the indigenous banks could lead to a wholesale of the indigenous banks to foreigners. Such a situation will put the control of the banking industry in the hands of foreigners which could have future negative consequences on the economy particularly in the provision of credit to the agricultural sector and the informal sector in general," portions of the petition stated.

Meanwhile, after meeting with the Governor Bank of Ghana, Dr Ernest Addison, the Council of State said the measures instituted to ensure prudence in the banking sector is a step in the right direction and called on the Bank of Ghana to intensify its public engagement.

"Ultimately, depositors' interests must be protected at all times and the public needs to be assured to boost confidence in the banking sector," acting Secretary to Council, Peace Okantey said in a release.