Ghana Day, a special initiative by the Ministry of Lands and Natural Resources to spark the interest of foreign investors in Ghana's mining industry was held on Wednesday, February 8, 2023 in Cape Town, South Africa.
The initiative which is a feature of the 2023 Investment in Africa Mining Indaba ongoing in South Africa was graced by Ghana's delegation to the conference, representatives of various countries at the conference and investors from across the world.
In his speech, Hon. Samuel A. Jinapor, the Minister for Lands and Natural touted Ghana's thriving democracy and stability as the ideal conditions for investors to invest in Ghana's mining sector.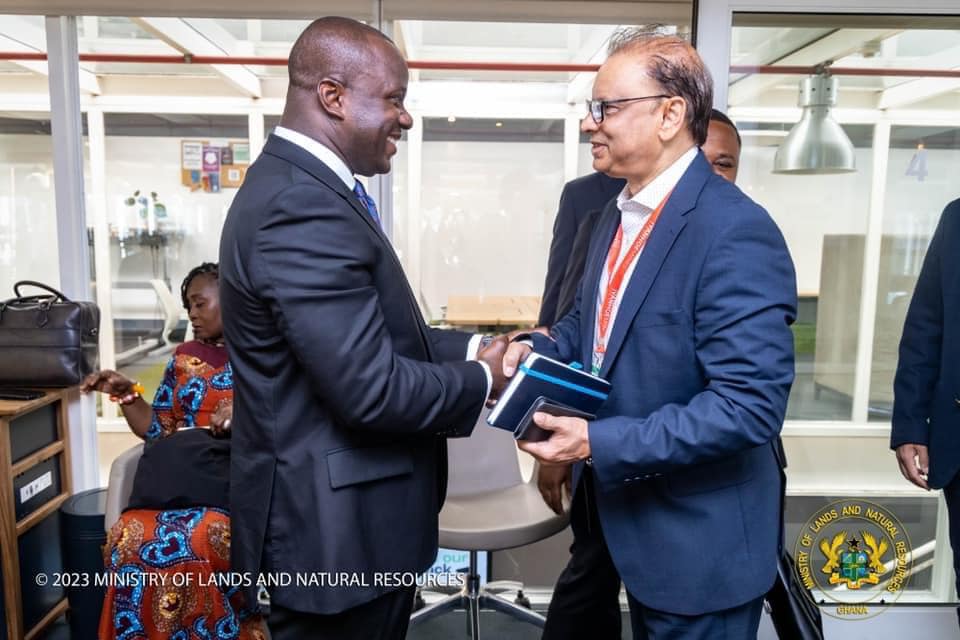 Hon. Jinapor said fiscal and legislative regimes relative to the mining sector ensures that investors enjoy the full benefits of their capital which makes the country an ideal destination for investment in mining.
The Lands Minister noted that the government has committed itself to creating an environment propitious of growth in the mining sector and that investors will have no regret investing in the industry.
"Our quest to make Ghana the mining hub of Africa requires that we continuously engage investors to invest across the value chain of the mining industry, from exploitation to downstream production. Under the distinguished leadership of President Akufo-Addo, we will continue to engage, and create the enabling environment for increased investment in the mining industry of our country", he reiterated.
"I ask you to be mindful of Ghana's conducive investment climate, and take advantage of this enabling environment to invest in Ghana," he said.
"We respect the sanctity of contract, and change of government, which is always done through peaceful elections, does not affect contract signed by the govern¬ment," he said firmly.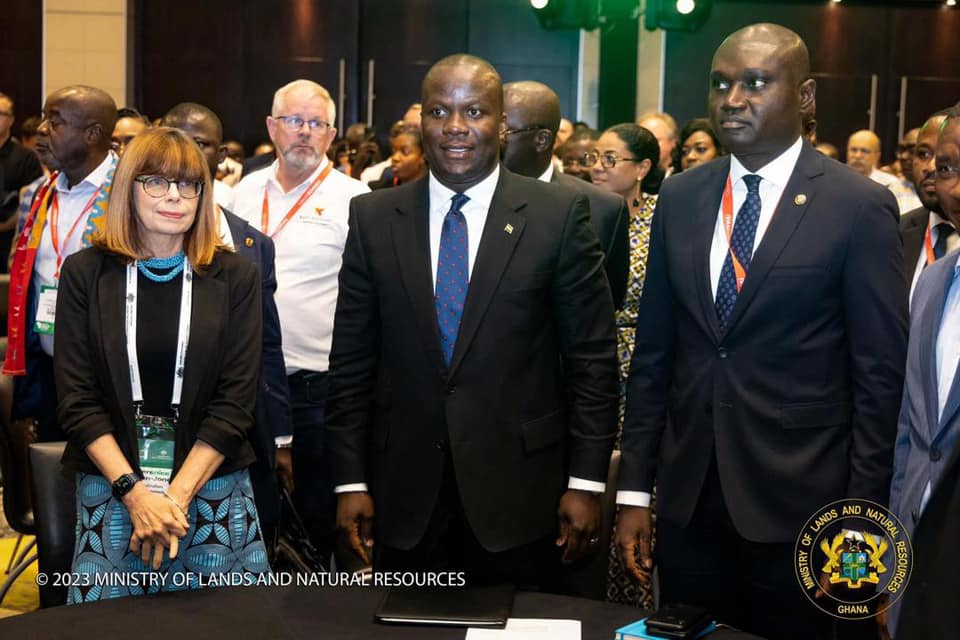 He explained that gold is not the only mineral on offer from Ghana but there is also a growing market for manganese, bauxite and other minerals resources.
"Today, there are some 16 large scale mining operations in the country, with 14 engaged in gold mining and the other two engaged in bauxite and manganese. We also produce diamonds, from artisanal and small scale min­ing," he added.
The events afforded representatives from the Ghana Integrated Aluminium Development Corporation (GIADEC), the Ghana Integrated Iron and Steel Development Corporation (GIISDEC), and the Minerals Income Investment Fund (MIIF) to sell their respective products to the investors by making pitching their offers to these investors.
On the sidelines of the Conference, Hon. Samuel A. Jinapor held a fruitful engagements with officials of Azumah Resources on their operations in Ghana, as well as Rand Refinery, the only London Bullion Market Association (LBMA) Good Delivery accredited refiner in Africa, on plans to secure LBMA Certification to refine gold in Ghana.