The Public Utilities Regulatory Commission (PURC) has increased the end-user electricity tariff by 29.9% and that of water by 8.6%.
According to the Commission, the new tariffs are expected to take effect on February 1, 2023.
In a statement signed by the Executive Secretary, Dr. Ishmael Ackah, the PURC approved the new tariffs very mindful of the current economic circumstances.
It noted however, that the potential for a return to the days of erratic power supply was also given due consideration as it would be "catastrophic for Ghana".
"The PURC is equally mindful of the current difficult economic circumstances but notes that the potential for outages would be catastrophic for Ghana and has to be avoided. The PURC, therefore, sought to balance prevention of extended power outages and its deleterious implications on jobs and livelihoods with minimizing the impact of rate increases on consumers".
"The Commission, therefore, decided to increase the average end-user tariff for electricity by 29.96% across the board for all consumer groups (Table i). The average end-user tariff for water has also been increased by 8.3% (Table 2). The Commission, however, approved varying rate adjustments including some reductions for selected industrial and commercial consumers as part of the ongoing restructuring of the existing water rate structure", the statement added.
The PURC further stated that, "The Quarterly Tariff Review Mechanism seeks to track and incorporate changes in key factors used in determining natural gas, electricity, and water tariffs. The objective is to maintain the real value of cost of supply of these utility services and ensure that utility companies do not under- or over-recover.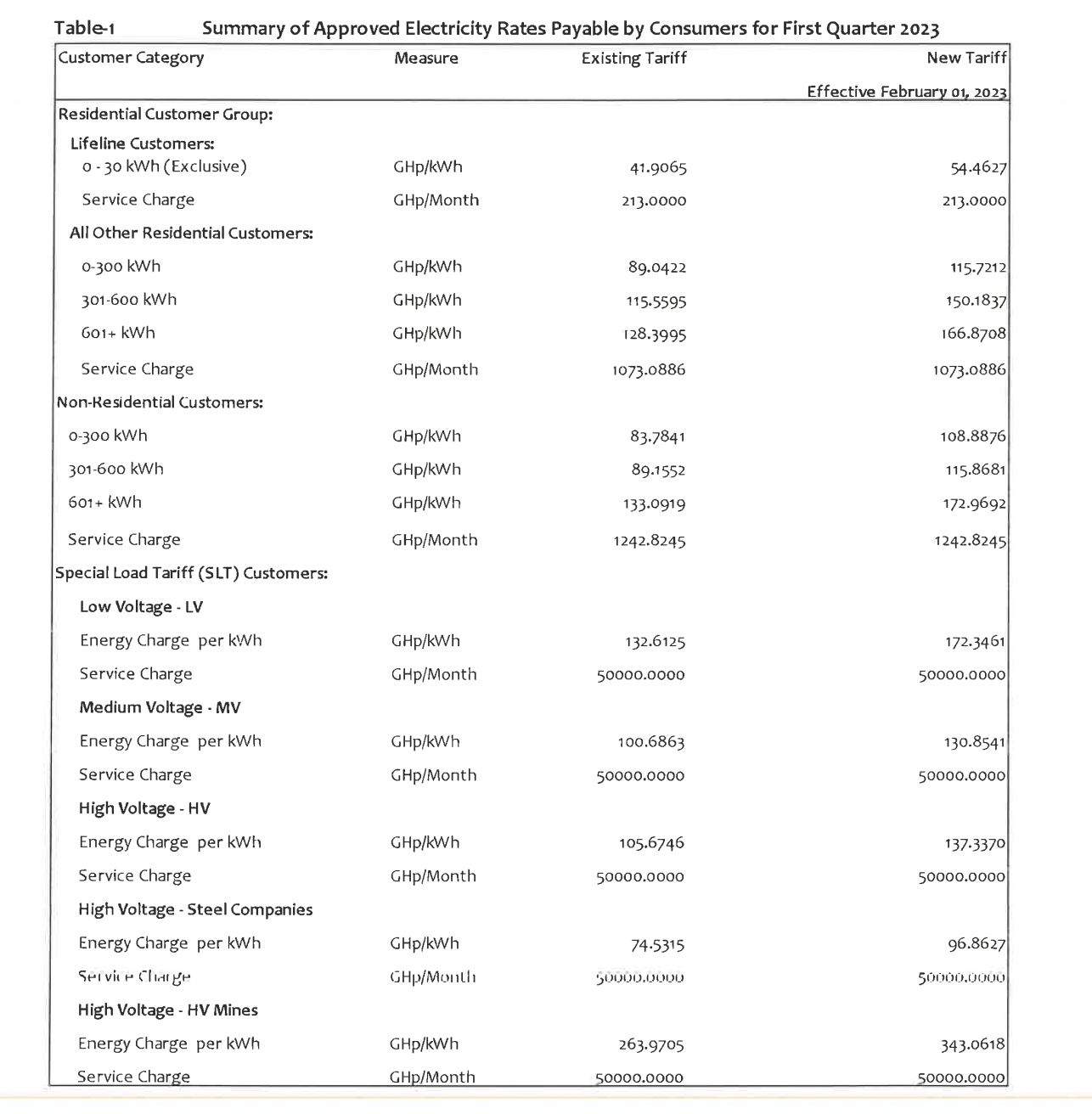 Under-recovery has negative implications for the ability of the companies to supply service to consumers, and has the potential of causing outages of electricity (DUMSOR) and water supply. Over-recovery unnecessarily overburdens consumers of electricity and water. The Quarterly Tariff Review Mechanism is meant to ensure that none of these happens."
"The PURC is grateful to all stakeholders for their support as it continues to implement quarterly tariff reviews in accordance with its Rate Setting Guidelines for Quarterly Review of Natural Gas, Electricity and Water tariffs. In doing so, the Commission will continue to equitably balance the interests of the utility service and consumers and hold service providers to strict adherence to regulatory standards and benchmarks," the PURC assured.