Ghana is a choice of business and tourist destination that offers visitors a lifetime experience through its rich history, Landmarks and beaches with captivating views. 
Beach resorts are among the most popular getaways in Ghana and with over 500 kilometres (310 miles) of coastline, our beaches are wonderfully varied. From low-key eco resorts to high-end, paradisaical five-star resorts, we break down the ones that stand out. 
The best resorts in Ghana are located in Accra, Elmina, Axim, Takoradi and Apam. Make a splash on your next resort vacation; treat yourself to a hotel beach resort in Ghana.
Here are some luxurious beach resorts in Ghana for a perfect vacation
White Sands Beach Resort and Spa
Set in a nature-filled garden overlooking a pristine, raked beach is White Sands, a beach resort perfect for those who like the best of things. Features include a clubhouse, pool, highly rated restaurant, tennis court and even a helipad, all located between the ocean and the bird sanctuary of Kako Lagoon.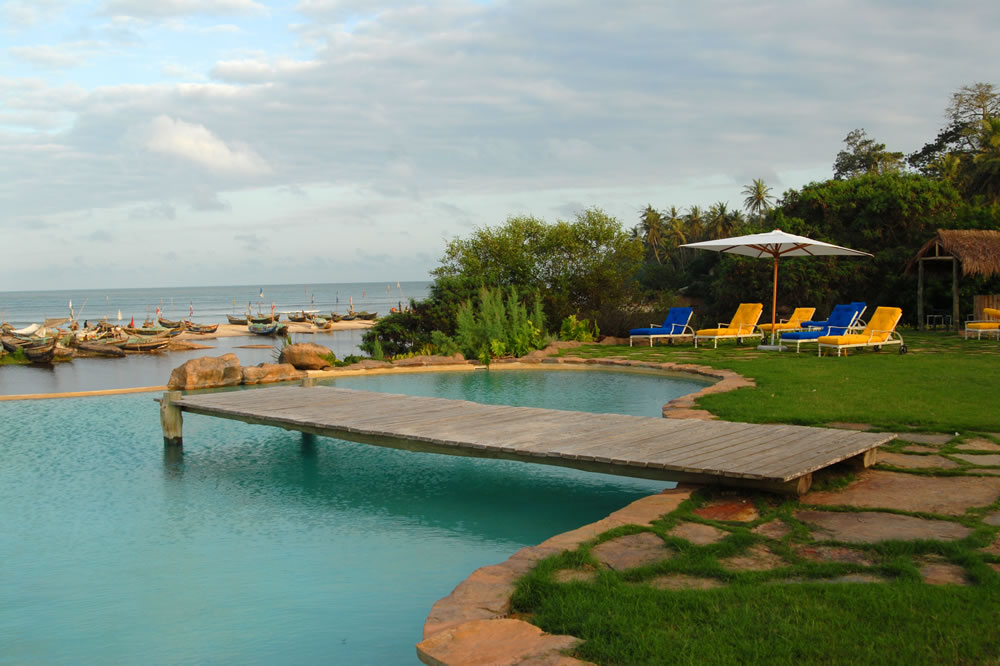 Coconut Grove
The beach resort of choice for those wanting to explore the nearby Elmina Castle, Coconut Grove has been providing excellent service in a quality environment for its distinguished guests, including heads of state, European royals and movie stars. Set on a gorgeous stretch of beach and boasting amenities – such as a mini animal sanctuary and an 18-hole golf course – it's the perfect place to relax after a day of historical sightseeing.
Oasis Beach Resort
A fun and a funky spot in Cape Coast known for its chill vibes and fondness of parties, Oasis is the spot of choice for laid-back travellers, offering circular huts, beachside accommodation, very friendly atmosphere and a performance stage where you will witness drumming, dancing and acrobatic displays. The kind of resort where everyone mingles and shares travel stories, it's the perfect place for solo travellers.
Bojo Beach Resort
Only a half-hour drive from the centre of Accra brings you to Bojo Beach, a picturesque beach set on a strip of perfect, white sand and separated from the mainland by a lagoon. It provides a nice antithesis to the crowded nature of the main Kokrobite strip, boasting elegant sun loungers, landscaped grounds and canoe trips in their signature Bojo cruisers.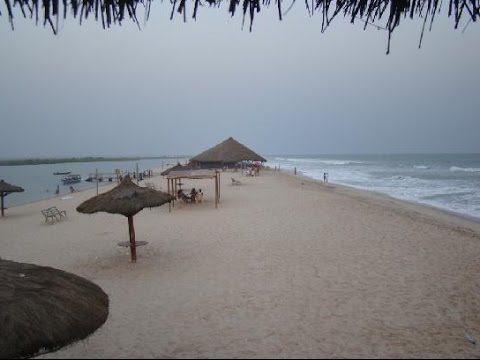 Aqua Safari
Located in the Ada Foah area, this vibrant and popular spot benefits from both the lake area as well as the estuary leading into the sea. Water sports are on offer, as well as a lively bar, all in a compound boasting airy, wooden structures and charming sculptures. The proximity of Ada to Accra makes it a popular weekend getaway.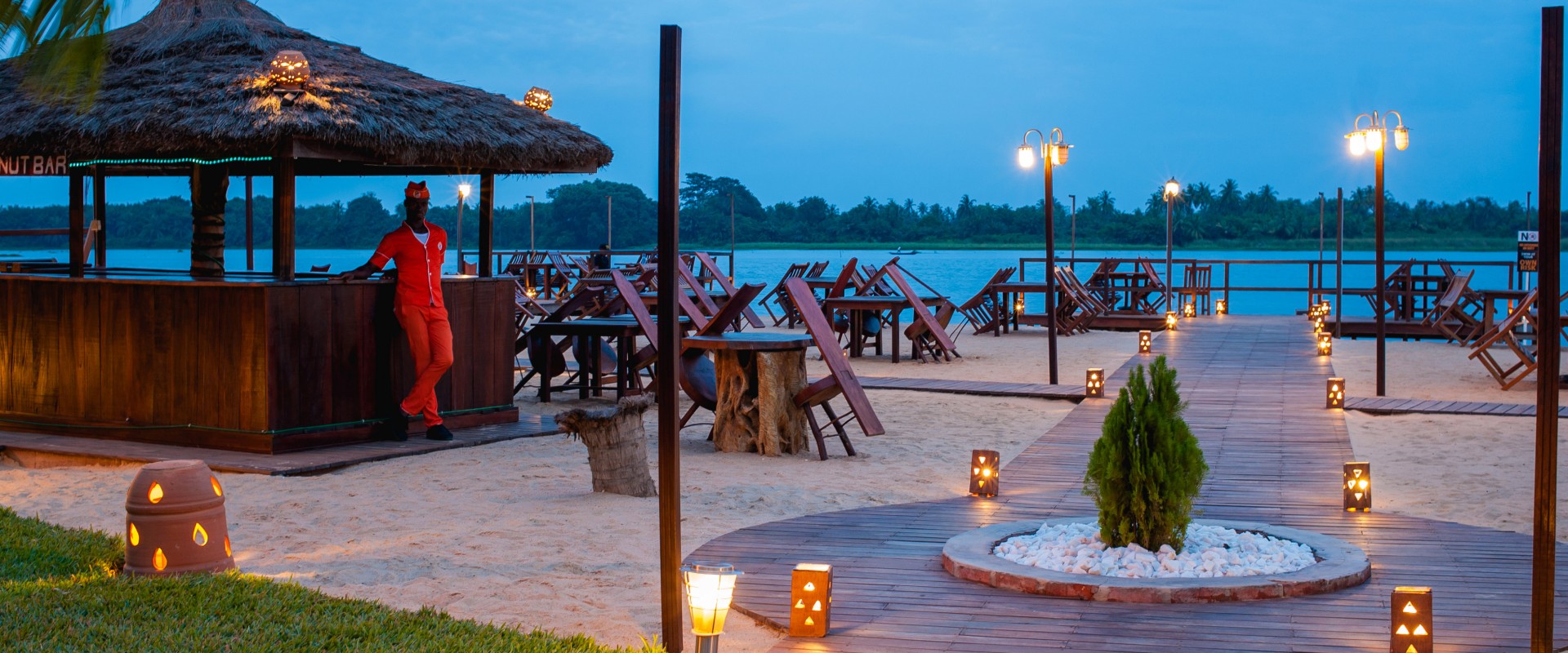 Busua Beach Resort
A lovely, full-service resort on one of Accra's most popular beaches. Beachfront chalets are on offer within a lovely fishing town that is home to the annual Asa Baako festival, as well as being one of the most popular and gentle surf beaches in the country. Trek to nearby Butre and hire surfboards, or book a lesson with Ahanta Waves, or relax at the resort with a drink and a good book.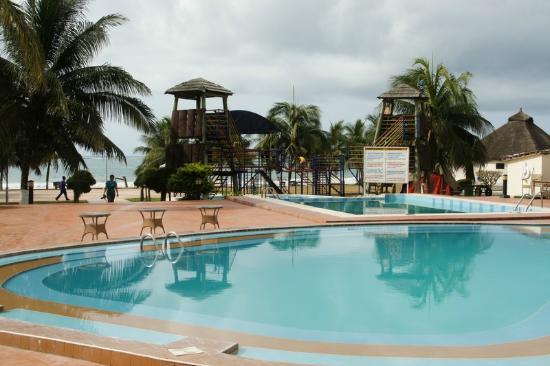 La Palm Royal Beach Hotel
La Palm Royal Beach Hotel is located at No. 5 La Bypass, Accra, Labadi, on the seafront, off Trade Fair and the Teshie-Nugua main road, Accra-Ghana. The opulent 4-star La palm Royal Beach Hotel Accra features 3 restaurants, 3 bars, a fitness center, an outdoor swimming pool as well as meeting and events rooms. Free internet connection via WiFi is available in all public areas at La Palm Royal Beach Hotel Accra.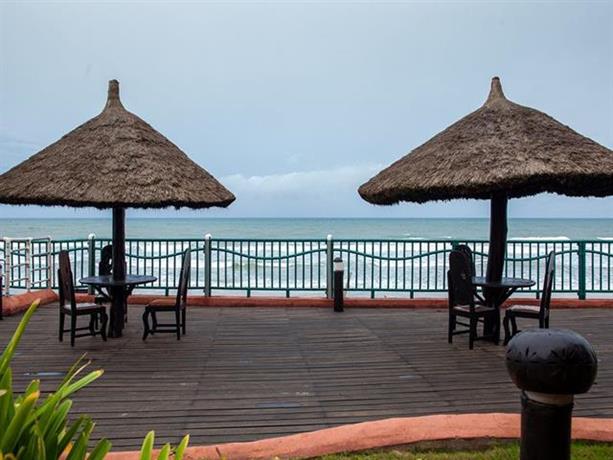 Ghana News: Beach resorts in Ghana