Spirit award-winning Ghanaian teen actor, Abraham Attah, is set to co-star in a new movie about a 19-year-old Nigerian immigrant, titled "Tasmanian Devil". 
"Tasmanian Devil" a feature debut from writer and director Solomon Onita, Jr. Adepero Oduye (Central Park Five and Pariah), Ntare Guma Mbaho Mwine (The Chi, Queen of Katwe), and Kwesi Boakye (Claws, Flight) and will also co-star in the coming of age tale, Abraham Attah.
The movie, which is scheduled for shooting this year in Dallas, Texas, will feature the "Beasts of No Nation" star as a 19-year-old Nigerian immigrant who, after moving to the US, struggles to bond with his estranged father who abandoned him and his mother (Oduye), in Nigeria, to chase his own calling of becoming a missionary.
The movie will be produced by Tricia Woodgett of TigerEye Films and Executive produced by Benny Boom and Gerald Rawles.
Abraham Attah is set to make history again with this role. He shot to fame after he featured in the film Beasts of No Nation.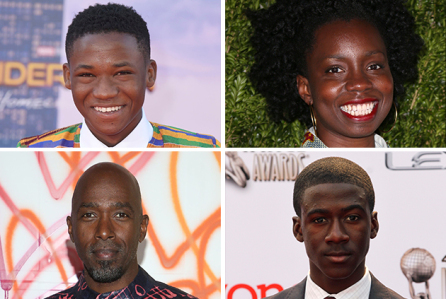 Entertainment news on Prime News Ghana