Controversial Ghanaian marriage counselor, Cyril George Carstensen Lutterodt, popularly known as Counselor Lutterodt claims that Ghanaian hiplife artist Captain planet of 4X4 fame should not be happy about his marriage because he is enjoying the body of an old lady. 
It has been 4 years now since Captain Planet got married to his beautiful wife, Uche Ofodile who is the  Chief Executive Officer (CEO) of MTN Liberia.
Captain Planet on several platforms has professed his undying love for his wife and it looks like the negativity people presumed wouldn't suffice anytime soon even though much has not been heard from them.
However, controversial counsellor, Rev. Lutterodt has taken a swipe at Captain Planet.
According to Counselor Lutterodt, Captain Planet can never disobey his wife because he got married to a big sister and not a wife.
He proceeded by saying that Captain Planet is not only married to his big sister but he is also enjoying the body of an old woman.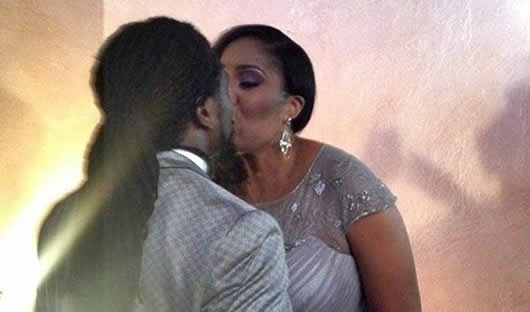 Counselor Lutterodt speaking on Okay FM's 'drive time' with the host, Abeiku Santana said that Captain Planet married Uche Ofodile for 'support' and not out of love.
"There are some marriages that are called entrepreneurial marriage. So, there are so many marriages in this country that's entrepreneurial marriage meaning you're marrying for support. There are people who are marrying their producers; people who are marrying their marketers. So, if somebody has a career and you find anybody who has money and you go and marry the person, it doesn't mean that you're in for love. You're in for support", he said
Captain Planet, leader of the music trio, 4X4 got married to Uche Ofodile on June 20th, 2014 in a secret wedding ceremony.
 {youtube}