Actress Uche Ogbodo has shared her view that having sex is good but reaching orgasm is greater. 
According to her, sex without reaching orgasm is a waste of energy.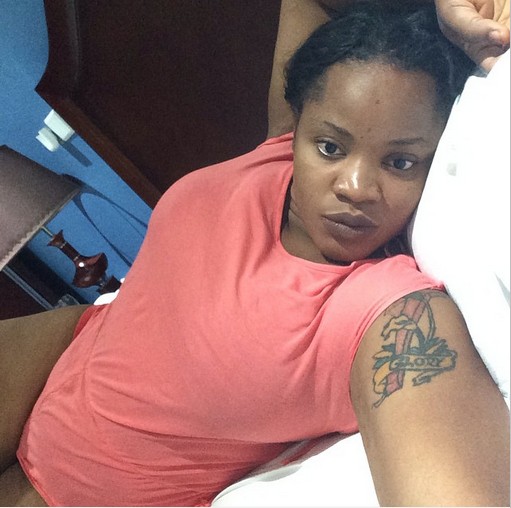 The actress wrote:
"Having Sex is good! But Having An Orga$m is Greater ! Give A Woman An Orgasm! 💥 I always feel like good S*x without orgasm is wasted energy. Hehehe don't blame me but really what's the point? To go all that way and not get to the promise land! Eeeewww!
Read Also: Naked video of singer Ms Forson leaked online
I have also come to find out that most women don't even know what an Orga$m is in the first place, really Sad! . . . .. I am not Sex Teacher or Discover your Body teacher but pls don't be SHY, find someone who can help you discover what an orga$m is, if you are in the 18 – 100 age range ooo not for minors .😁 . . . .
My MAIN POINT Today is VIRG!NA MUT!LATION that inhuman practice done on millions of women in Africa all in the name of Culture & Tradition that takes away the Joy of ever having An Orga$m During SEX .This is Pure Evil! & must be STOPPED! ..Man inhumanity to women . Show Love this Valentine Season & Give An An Orga$m for VAL"
The beautiful Nollywood actress Uche Ogbodo recently in an interview disclosed how she was pushed by her boyfriend to lose weight after gaining so much weight from childbirth. The lady who also spoke on she is trying to reinvent herself and become more relevant in the industry added that losing weight gave her more confidence. Speaking with Rainbow and Nicson Africa Magazines, she said "sometimes to keep something you truly love, you have to do something you have never done before.
I have never really opened up about what pushed me into losing weight and reinventing myself to this point where am loving myself every day. My boyfriend' she added. Yes, you heard me. He pushed me into losing weight because he felt I was too s*xy to be wrapped up in a body that deprived me of so much. And D*mn Sure he was Right. Childbirth transformed me so much that I gave up so much and almost lost my career and those who I truly loved and cared about.
Read Also: Guys are always in a rush to 'chop', very boring - Princess Shyngle