Ghanaian actress cum socialite, Efia Odo has said she does not believe in the Bible because it is man-made and full of fairy tales but she believes in God. 
In Twitter post Prime News Ghana sighted, the actress questioned some of the stories written in the Bible.
"In the Bible Adam, Eve, Cain,Abel were the only ones in the world. After Cain killed Abel he ran to the east of Eden. Genesis 4:17 it says Cain made love to his wife. He was in the east of Eden in Nod. So where did the WIFE come from if they were the only ones in the world?", she asked.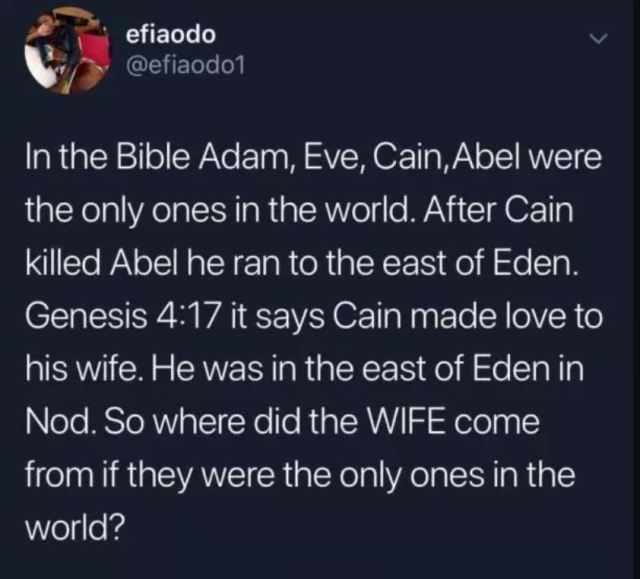 One of Efia Odo followers on Twitter by name @Enoch_A_Addowaded into the discussion with some clarity to her question:
"The Bible never explicitly say that these four were the only ones on earth. They had other siblings. the fact that Cain was afraid that someone would kill him for killing Abel signified that the world at the time was a close-knit family. So Cain left his own people to wonder".
Efia Odo asked again: "Where is the wife coming from? The Wife of Cain? That's my question."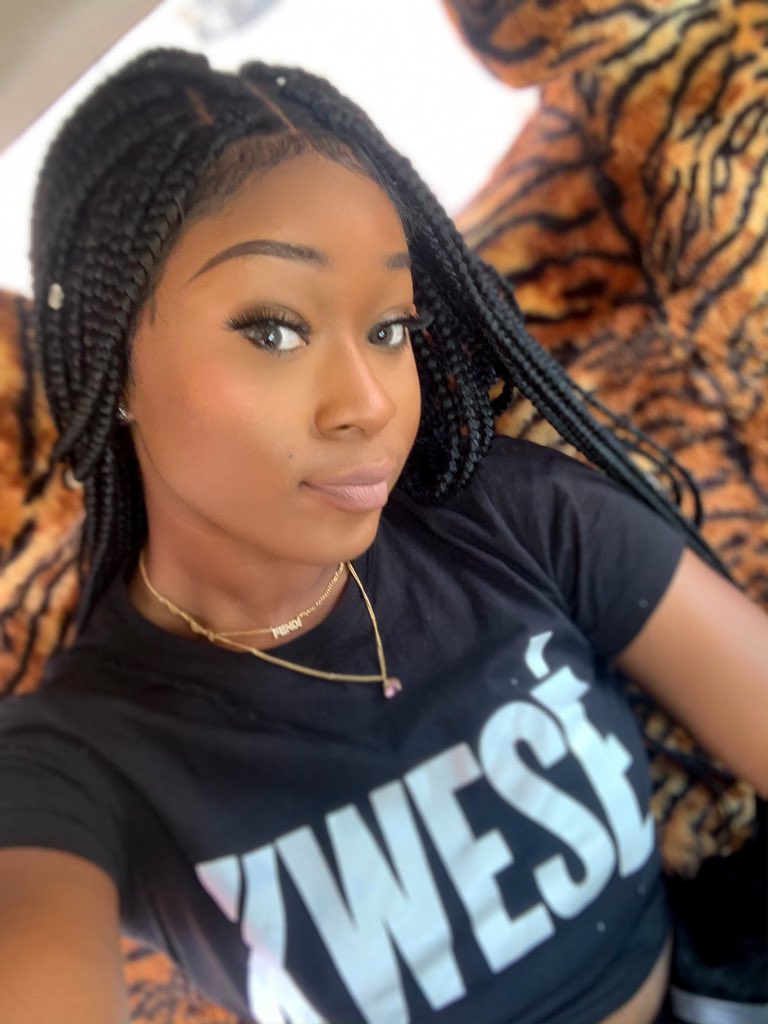 Read Also: All you need to know about Efia Odo
The man replied: "His sister. They married their sisters back in the day. The way the bible puts it before Cain killed Abel he might have already been married to his sister. As I said earlier, everyone on the earth was related to the reason why Cain was afraid that one of his brothers would avenge".
Efia Odo came back with a reply saying;
I'm not an atheist dummy! I believe in God, PERIODT!
Believing in God is not the same as believing in the Bible. I believe in God
"I believe in God, not words written by man. Don't care if you think they were inspired or not. Your belief and mine don't have to be on the same. You believe in your God and imma believe in mine." she said.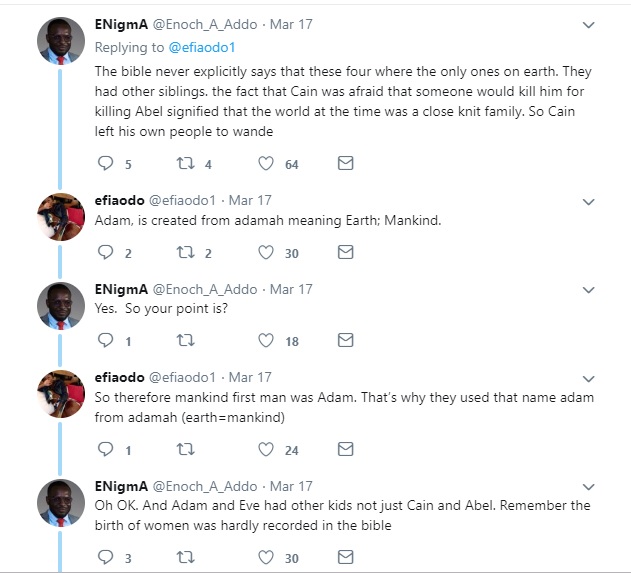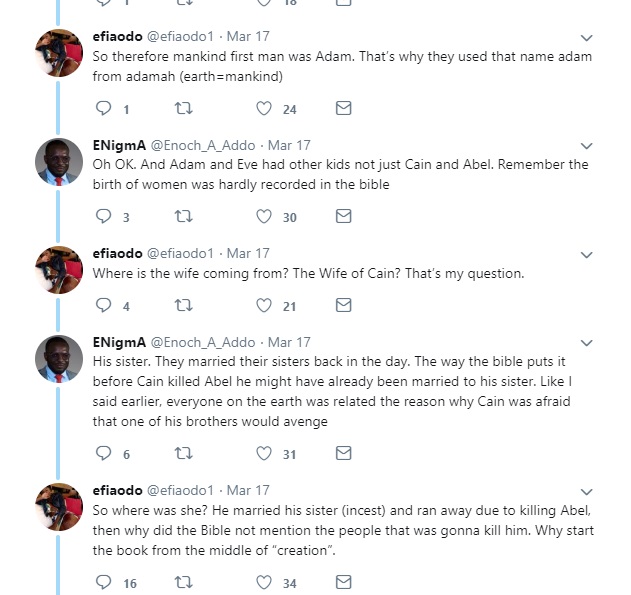 Read Also: Efia Odo spends time with children with disability