Former Chairperson of the Electoral Commission, Charlotte Osei took to her Instagram page yesterday to wish her beautiful daughter, Krapa Osei a happy birthday.
 These pictures show Krapa Osei is as pretty as her mother and also very brilliant.. In fact, some say Charlotte Osei is the most beautiful EC boss in the world.
The sacked EC chairperson posted: "A blessed and happy birthday to my precious daughter @krapsie. As your name, so are you, a great and good soul. Thank you for always being there for Mommy and for being such a blessing to the family. God bless you today and always. Love and kisses.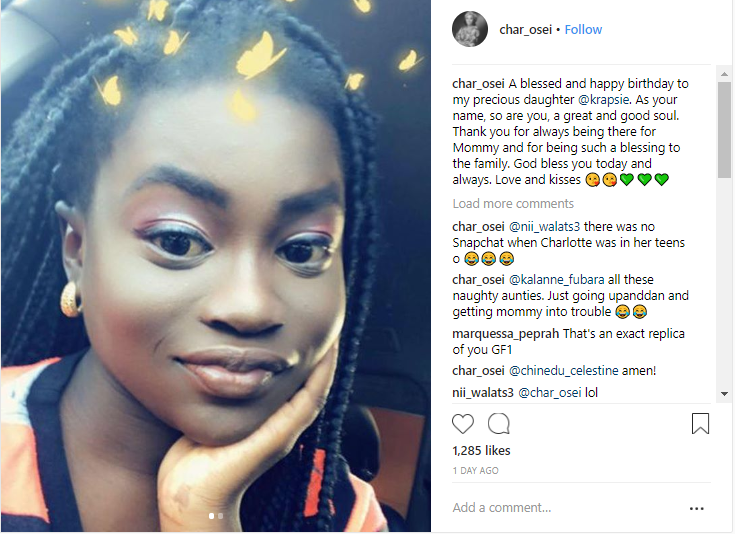 Check out more photos of Charlotte Osei daughter
READ ALSO: Beauty with Brains: These pictures show Charlotte Osei is the prettiest EC boss ever