English actor Idris Elba was at Manhyia Palace on Sunday to pay homage to Asantehene Otumfuo Osei Tutu II and Asantehemaa Nana Konadu Yiadom III at the first Akwasidae of the year 2023.
Sunday was the first Akwasidae of the year 2023, a 40 day traditional occasion observed every six weeks in Asanteman. 
He led his movie production crew to take shots of the events for his upcoming movie.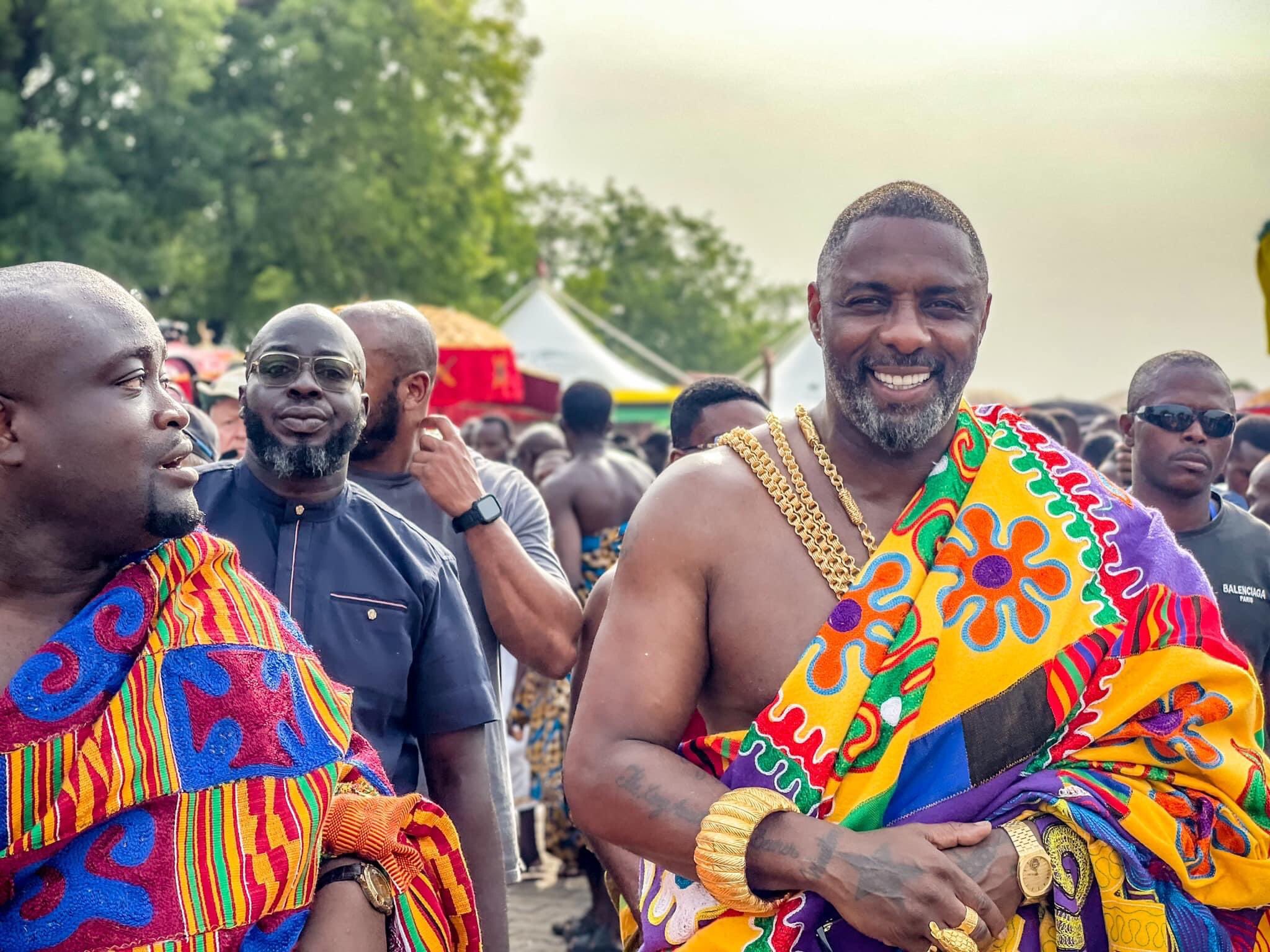 The first Akwasidae in every year is normally a big occasion.
Meanwhile, Idris Elba on Friday, February 3, 2023, paid a courtesy call on President Akufo-Addo at the Jubilee House.
The actor revealed that he and his partners have undertaken some groundwork aimed at facilitating the building of a film studio in Ghana and across West Africa.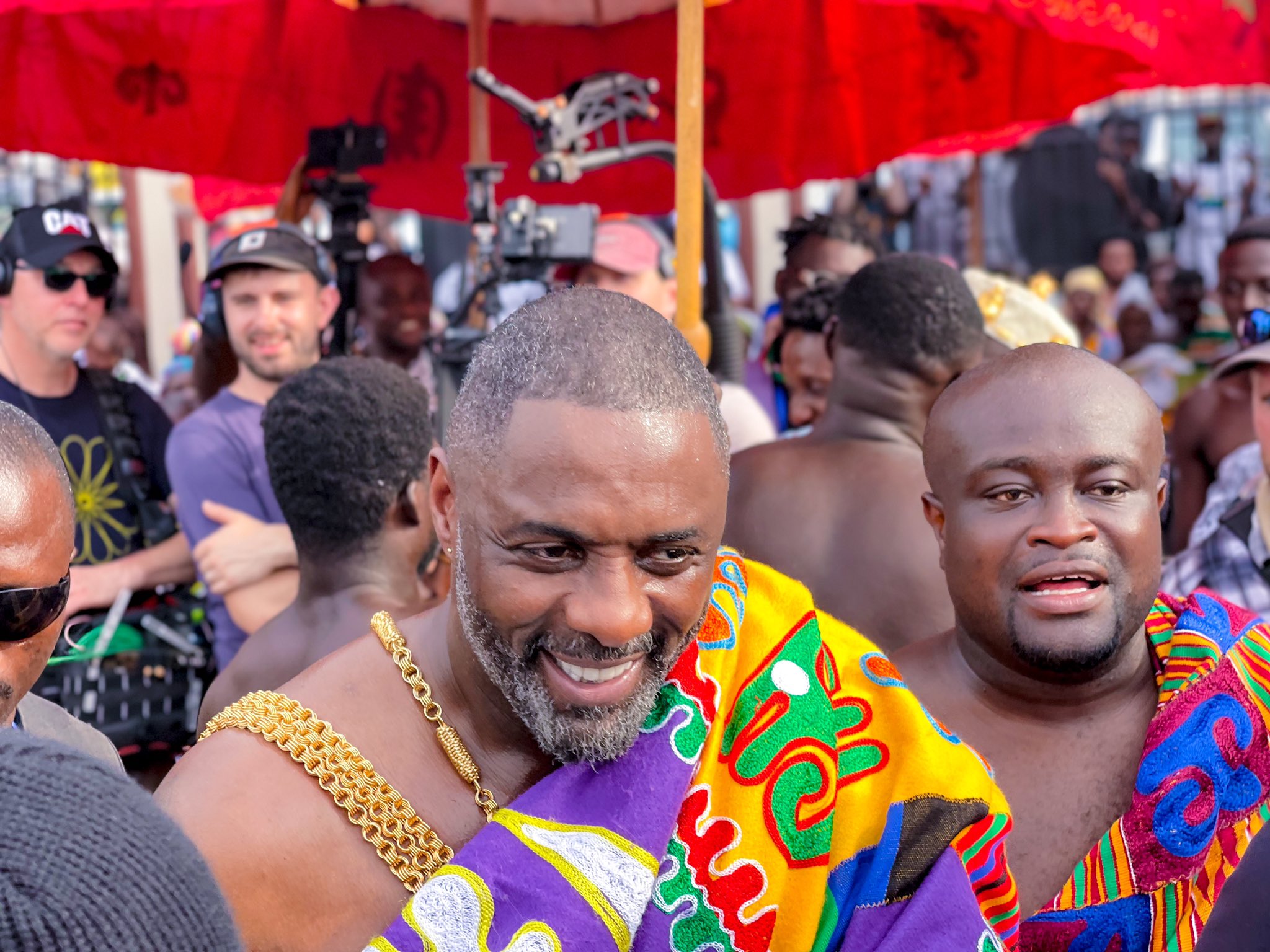 He explained that although so much can be achieved in the film industry in Africa, facilities are lacking.
Hence, Idris Elba is convinced that the project, when completed, will be robust and competitive to attract filmmakers to choose Ghana for their productions.
"Currently, we call it West African Studios, but that's a working title. We've been working on this for three or four years to raise a plan that puts a facility at the centre of African filmmaking. There's a lot for African filmmaking, but the facilities are lacking."
Idris Elba added that although their plans are in place, they believe that there needs to be policies that would encourage filmmakers to make the trip to Ghana and other West African countries.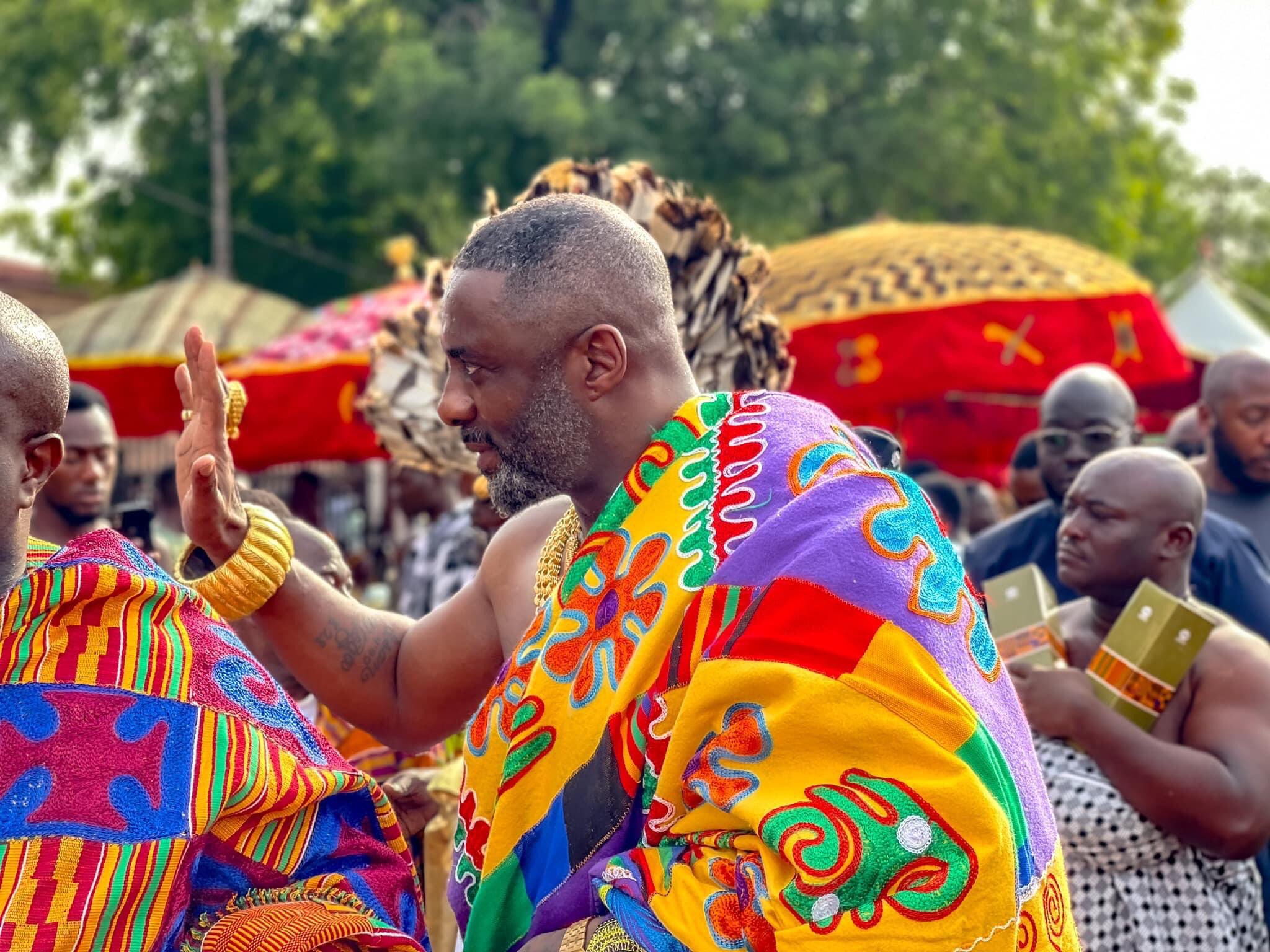 He stated that in their preparations and research, they put together the parameters for the policy, adding that they sought to understand what international filmmakers need from Ghana.
The 'Beast of No Nation' actor stated that without the policy framework, the country can have as many film studios as possible, but it will not attract filmmakers.
"We realized that policy is where the actual groundwork needs to be laid. We've studied the models of South Africa, incredible incentive packages, Greece, Morocco and these are all places where they realize the value of the filmmaking and they've brought that policy into play."
"National Film Authority has done the work and put together a very comprehensive plan to propel Ghana into the forefront. It needs to be robust and competitive to the rest of the world. We believe for sure that Ghana should step up in terms of attracting those filmmakers. I've come and seen you and presented to you essentially, just the parameters of what we need to do."
President Akufo-Addo assured Idris Elba that the Ministry of Tourism, Arts and Culture is developing a policy framework to guide filmmaking in the country.
He advised that the director of the Creative Arts Agency will liaise with the Tourism Minister to look through the proposal presented, in relation to what the Ministry is doing to ensure there are no gaps.
He stated that this will ensure the film industry has a comprehensive document that guides their activities.